Inspire bold new thinking with these free and powerful learning opportunities!
All LEAP Sessions are held at the Ware Center from 9 am to 11 am unless stated otherwise.
Get caught up on past LEAP Sessions:
February 22:
Building Beloved Community Through Equitable & Inclusive CBOs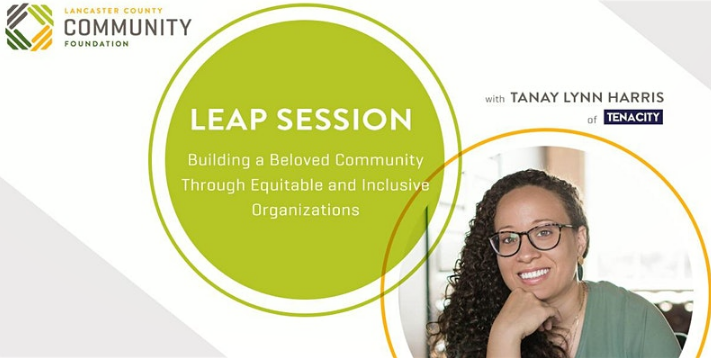 "Organizations and businesses are waking up to the reality that diversity and inclusion is an asset and it requires work. We get the culture we create in the workplace and in our communities. It is all about intentionality to build a truly equitable, welcoming and inclusive business, institution and organization that goes beyond diversity. We will better understand how we can truly build resilient, equitable and just organizations and businesses that create real and lasting impact and change in our communities and society. We will develop specific ways to champion diversity, equity and inclusion within your organization or business on interpersonal and systemic levels. This interactive workshop will center Beloved Community and will offer real guidelines to assist in building a framework that truly shifts power structures, so that our institutions and organizations can truly thrive and mirror the culturally vibrant world we live in."
June 06:
Design Thinking to Amplify Community Voice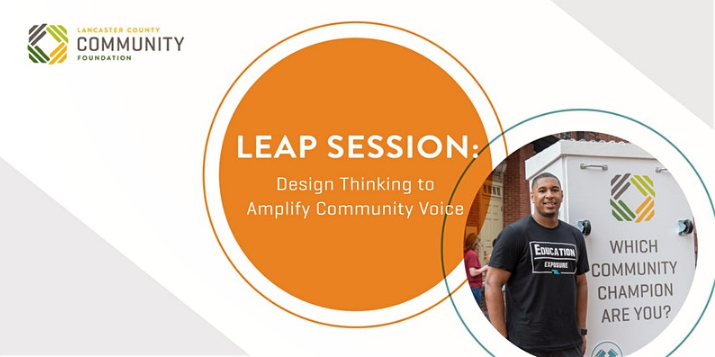 "Human Centered Design: it's a concept you've probably heard, but may not know much about how it can be applied to your work. Come learn about the ways that Design Thinking and Human-Centered Design can help shape your work in the public sector, and how it can be harnessed to drive organic, exciting, community change! Facilitated by F&M professors Kerry Sherin Wright and Etienne Gagnon."
July 11:
Amplifying CBO and Business Partnerships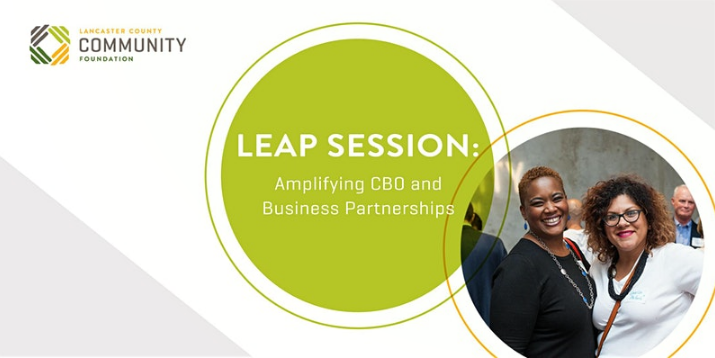 "Whether it's a sponsorship for an event, or a longterm partnership, we all know that forging successful partnerships with the business community is key to being a successful CBO. But how do you cultivate them? Hear from local business leaders in the Lancaster community about the kinds of things they look for in CBO partnership so you can improve your asks, and your results!"
August 23:
Boosting ExtraGive Donors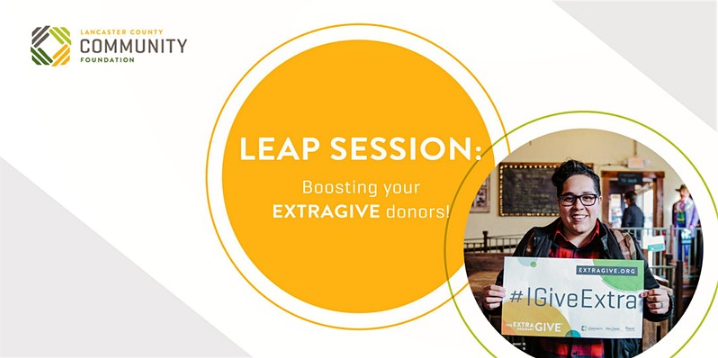 "Tool up on all the exciting new and returning features for Lancaster County's largest day of giving: the Extraordinary Give!
Learn from the Community Foundation team about ways to engage your audience, harness the exciting new platform features, and go the EXTRA mile on November 22!"
October 25:
After the End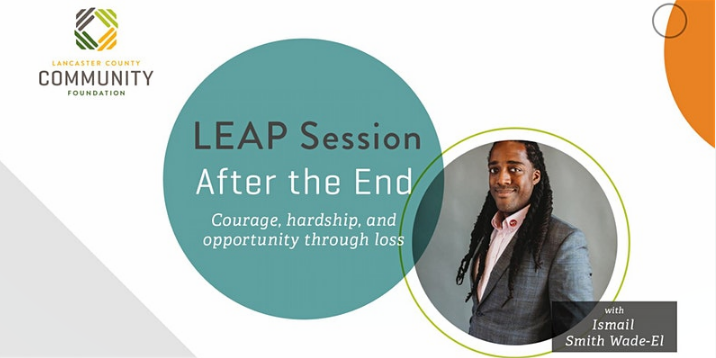 "City Councilman Ismail Smith Wade-El shares his story about planning for leaving legacy as a young person, in honor of his mother. Death, as we know it, is not the end. The passing of a loved one raises challenges for families and communities – and untold opportunities complicated by questions of identity. In this LEAP session, attendees will collaboratively develop knowledge and courage around the new beginnings that loss offers us."
December 13:
Becoming an Approachable and Welcoming CBO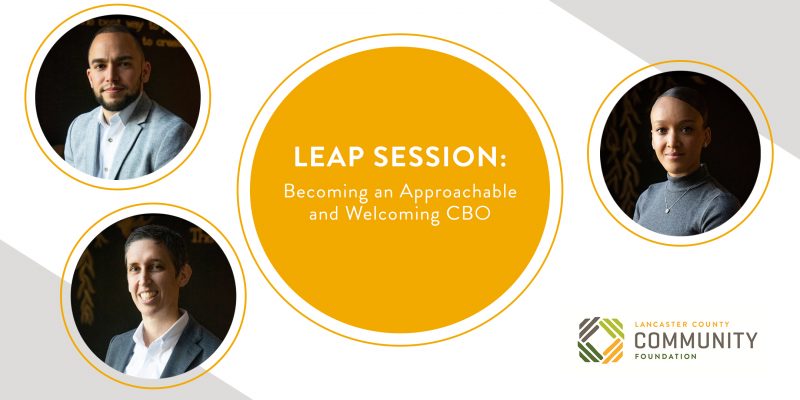 "Work Wisdom's approach to fostering an equitable workplace focuses on constructive, evidence-based practices that foster bias-free organizations. Our attention is placed on what is positive and even profitable about widely diverse teams and the research of neuroscientists which has discovered that a culture which embraces Fairness is powerfully motivating. This workshop will help you as a leader to enhance your awareness and hiring for fairness, improve career development opportunities that cultivate inclusiveness, and help your organization live into the value of equity. Speakers: Jaime Arroyo, Sarah Colantonio, Donunshae Sanders"
Looking for other ways to connect?