We embolden extraordinary ideas today and invest in our shared future for tomorrow.
We've supported caring people of all incomes and interests to do good in Lancaster County for nearly 100 years. While it might look different from year to year, we always support our community in these ways:
Invest in Community Good. We work with donors and community members to grant dollars to local organizations and initiatives that are bringing fresh, innovative, impactful ideas for Lancaster.
Inspire Community Giving. We help individuals, families, and businesses support the causes they care about through legacy gifts and funds.
Ignite Transformative Community Initiatives. We catalyze and support influential initiatives that bring businesses, educators, community benefit organizations and the community together.
Since 1924, we have cared for our Community's Endowment. Today, we steward more than $200 million in community assets that help support Lancaster County every year. Because these dollars are endowed, we are able to activate a small percentage every year while the majority of the funds remain invested to grow in value. These resources are unique because they mean that this year, and every year, the Community Foundation will invest a portion of this money back into community benefit organizations and the emerging opportunities and needs of Lancaster County.
Grants in our Community
Every year, we offer
grant opportunities
for local community benefit organizations. Our grantee partner organizations put this money into action on the community frontlines, improving quality of life across Lancaster County.
Forever Lancaster- Building Our Community's Endowment
Your passions and causes you care about can live on and help build a stronger future for our community. Being part of Forever Lancaster and investing through the Community Foundation gives you the power to make a local impact today, tomorrow, and for generations to come. Join hundreds of individuals, families, businesses, and organizations investing funds and legacy gifts to help support our shared community future. For Lancaster. Forever.
Our Strategic Focus Areas
Our community's needs are always changing. Our Strategic Focus Areas help us keep sight of the right goals for today. Our organizational strategy focuses on two big questions. These questions help clarify our own efforts and create opportunity for our community to join forces around important community issues.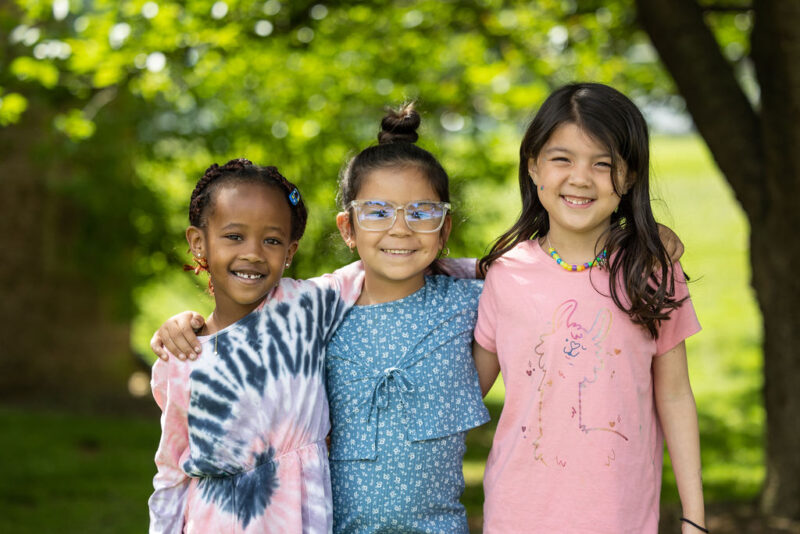 Equity
HOW CAN WE GAIN A DEEPER UNDERSTANDING OF EQUITY AND INTEGRATE IT INTO OUR WORK AND COMMUNITY?​
We live in an extraordinary community. Yet, the experience of living in Lancaster is not one of equal opportunity for all. We believe every person deserves a safe and respectful community to live and thrive. We are taking action within our organization to infuse equity more deeply into our practices and programs. We invite our community to learn more about how cultivating a more equitable community will benefit all of us.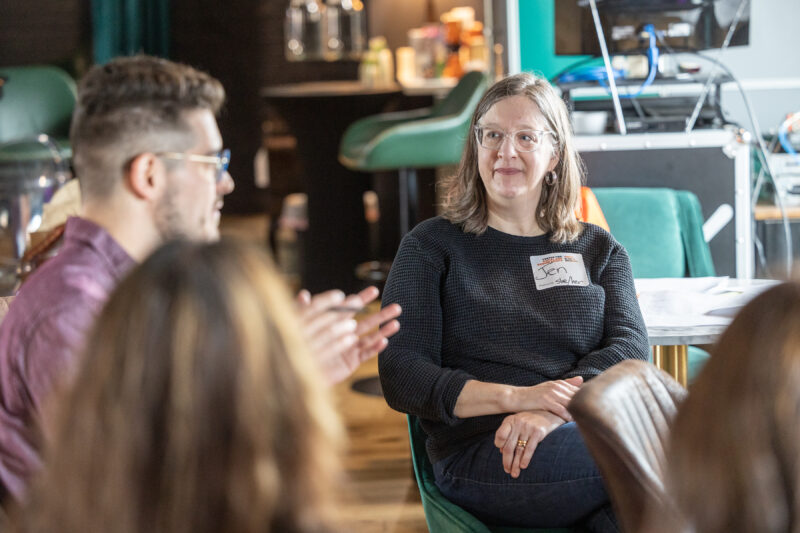 Bridge Building
HOW CAN WE SUPPORT BRIDGE BUILDERS TO POSITIVELY CONNECT DIVIDED GROUPS?
It's easy to see what divides us, but if we look carefully, we can also see what binds us together. Hopes for our children and grandchildren. The love we have for our family, friends, and neighbors. Our communal spaces, interconnected past, and shared future. We are challenging ourselves and our community to seek, and create, ways of positively connecting differing perspectives and seeking common ground.
Our work is rooted in these values
Integrity means that we stay true to our word and are transparent. We are responsible, ethical, and embrace fiduciary excellence.
Relationships means valueing and stewarding the interconnectedness of the varied groups in our community which come together to help us thrive.
Equity means fair access to resources and opportunities. Due to systemic, historical, and persisting societal barriers, some members of our community need more resources than others to achieve their full potential.
Innovation means modeling and amplifying new approaches and creative thinking in our community and beyond. It means embracing failure and learning from it. It is how we position our community for a stronger shared future.
Courage means remaining committed to our values even as we realize that not all will agree with us.
We believe that in order to embolden an extraordinary community, we must continue to challenge ourselves and continue to learn from you. Together, we can turn your ideas into action and your investments into legacy that will strengthen our shared community for generations.