What does extraordinary mean to you?
At the Community Foundation, we are on a journey with you to answer that question each and every day. And the best part is, there isn't just one answer, there are countless answers. Our work is to turn your hopes into ideas, your passion into legacy, and what's possible, into what's extraordinary for our shared future.
Since 1924, we have worked with people to help support causes they care about across Lancaster County. Today, we steward more than $200 million in community assets that help support Lancaster every year. These resources are unique because they mean that this year, and every year, the Community Foundation will invest a portion of this money back into community benefit organizations and the emerging opportunities and needs of Lancaster County.
Whether it's through our grant programs, our community initiatives, responding to emerging needs through our community endowment, or working with others to build their legacy by activating their commitment to what's next, the Community Foundation is fueled by what makes Lancaster County extraordinary: you.
What we believe
The Community Foundation exists to help people shape our community today and to inspire a vision of Lancaster's future. We serve Lancaster County as stewards of our community's endowment and as a catalyst for its greatest hopes.
We honor the tapestry of varied perspectives, backgrounds, faiths, and lived experiences that makes Lancaster a rich and vibrant community and, we seek to uphold the dignity of all people. We believe a more equitable and inclusive community will mean a stronger, healthier future for us all.
This foundation is called to look far into the future as we strive to make long-term sustainable shift. In our nearly 100 years of experience, we have observed that change happens over time, little by little, and we continue to take steps each day that advance the goals of a more equitable and inclusive community.
For some, these actions will feel like too much, for others too little. At times we will make mistakes, but we will continue to learn and grow. We invite those committed to the work of creating more equitable and inclusive neighborhoods, organizations, and systems to join us. As a "coalition of the willing," we can care for our community today and build our shared future together.
At the Community Foundation we're committed to a larger purpose that unites us. We envision a stronger, safer, and more vibrant future for every person. Our role is to bring people together to make a difference. Our goal is to embolden extraordinary community today, so that we may all live in an even more extraordinary Lancaster County tomorrow.
Our work is rooted in these values.
For the Lancaster County Community Foundation,
Integrity means that we stay true to our word and are transparent. We are responsible, ethical, and embrace fiduciary excellence.
Relationships means valuing and stewarding the interconnectedness of the varied groups in our community which come together to help us thrive.
Equity means fair access to resources and opportunities. Due to systemic, historical, and persisting societal barriers, some members of our community need more resources than others to achieve their full potential.
Innovation means modeling and amplifying new approaches and creative thinking in our community and beyond. It means embracing failure and leaning from it. It is how we position our community for a stronger, shared future.
Courage means remaining committed to our values even as we realize that not all will agree with us.
We believe that in order to embolden an extraordinary community, we must continue to challenge ourselves and continue to learn from you. Together, we turn your ideas into action and your investments into legacy that will strengthen our community for generations.
Community Centered Design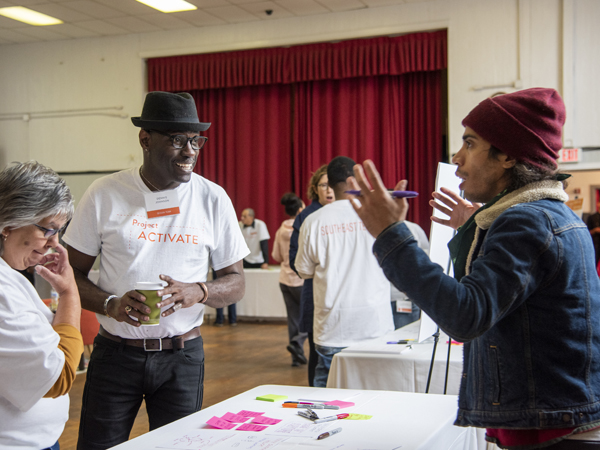 As a Community Foundation, we know that our work and programs have to be built with our community, not for them. Our work focuses on Community Centered Design, a philosophy inspired by design thinking and real-time strategy that allows us to invest in new and innovative ideas, while being able to respond to emerging community needs.
The Power of Endowment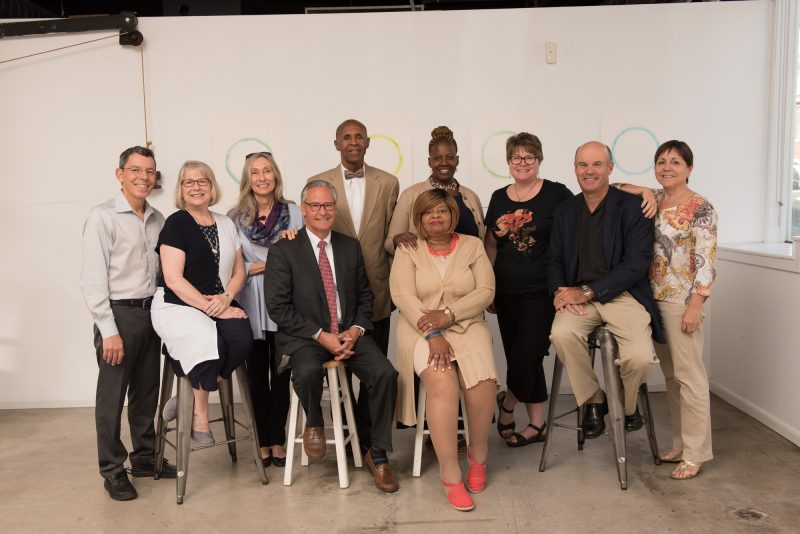 The Lancaster County Community Foundation occupies a unique and vital role in the community thanks to residents of Lancaster County who have invested in our shared future. Many individuals invest with us as a way to support the causes they care about forever. Over time, many people have also committed to our community endowment that is designed to respond to emerging community needs.
The I Love Lancaster fund, our community endowment, supports ongoing needs and opportunities in Lancaster County, enabling us to make an investment in change, an investment in the certainty and sustainability of our community for the generations to come.
For example, after the outbreak of COVID-19, our community endowment provided the backbone of the Lancaster Cares initiative by allowing us to invest an immediate $250,000 to launch a fund to assist individuals and families with emerging needs concerning food, housing, job loss, and health care. Lancaster Cares generated over $1 million in rapid response dollars and supported hundreds of organizations serving our community. Learn more about Lancaster Cares and the Community Benefit Collective, designed to attend to the emerging needs of CBOs.