Since 1924, we have worked with people to help support causes they care about across Lancaster County. Today, we steward more than $115 million in community assets that help support Lancaster every year. These resources are unique because they mean that this year, and every year, the Community Foundation will invest a portion of this money back into community benefit organizations and the emerging opportunities and needs of Lancaster County.
Our Ode to Extraordinary Community
At the Community Foundation, we commit to making long-term impact in Lancaster County. Yet, we are more than grant dollars. We are more than an investment strategy. We are more than a list of numbers and a pie graph of percentages. We are people working together to create extraordinary community.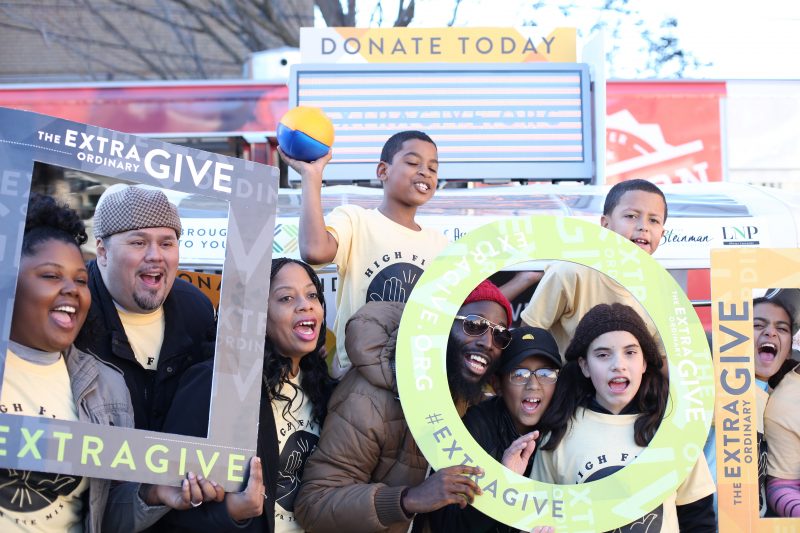 We believe that Lancaster County is a place built on work ethic, self-reliance, faith, and creativity. We come from roots that champion steadfast commitment, innovation from within, and making the best of what's around.
We are people who care; generous individuals and thoughtful givers. We care about strengthening our community and about weaving together our shared aspirations. We're committed to our little corner of the world and how we can help make it a better place for our neighbors and for our children.
The Community Foundation exists to help people make their mark on our community but also to inspire their vision of our future. We serve Lancaster County as stewards of our shared assets, but also as a catalyst for our community's greatest hopes. We help connect people to the causes they care about and inspire the people who are making change happen.
We believe Lancaster County has the raw materials for extraordinary. Deep passion. Open spaces. Creative souls. Hellbent commitment to the things we love.
At the Community Foundation, our work helps make dollars go further. But we do more. We're committed to a larger purpose that unites us. A vision for a stronger, more secure, and more vibrant future for all of us. Our work is to embolden you, your ideas, and your hopes for Lancaster County, for today, and forever.
Community Context and Leadership
Innovation comes from within our community, and we have the collective wisdom to create solutions.
Relationships form the foundation of a healthy, vibrant community.
Inclusion of many ideas, people, and perspectives will make us stronger.
Integrity builds the trust we have in our institutions and in each other.
Fearlessness can open our minds to new approaches that could change our community for good.
These values come from years of experience partnering with people across Lancaster County. We believe that in order to embolden an extraordinary community, we must continue to challenge ourselves and continue to learn from you. Together, we turn your ideas into action and your investments into legacy that will strengthen our community for generations.
We know that when people work together, we can turn what's possible into what's extraordinary!
Community-Centered Design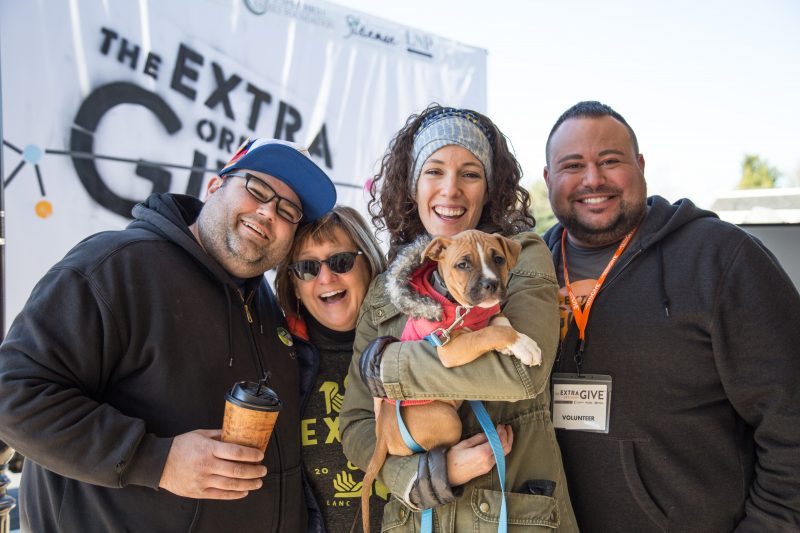 We all have hopes for our community. Sometimes they are fully formed ideas ready to spring forward, and sometimes they are gut feelings about something you know can work better, but you're not sure how to make it happen.
At the Community Foundation, we know that people are the catalyst for what's next. Your passion for your community will keep us innovative and extraordinary, the fact that we're all different, that we all come from different backgrounds, perspectives, and approaches, makes us stronger.
We work side by side with people like you who care about Lancaster County. Together, we turn your ideas into action and your investments into a legacy that will strengthen our community for generations.
LCCF Community Endowment
While the Lancaster County Community Foundation has many existing funds with families, individuals, and community benefit organizations (CBOs)- the I Love Lancaster fund gives our Board and Staff the opportunity to use discretion for capacity building and community-centered investment. Through community conversations and interactions with individuals across Lancaster County, we identity catalysts and harness energy that already exists within the community. This fund keeps the vibrancy of our community as its priority.
The I Love Lancaster fund supports ongoing and emerging needs and opportunities of Lancaster County, enabling us to make an investment in change, an investment in the certainty and sustainability for the generations to come.
After the outbreak of COVID-19, our community endowment provided the backbone of the Lancaster Cares initiative by allowing us to invest an immediate $250,000 to assist individuals and families with emerging needs concerning food, housing, job loss, and health care. Currently, the Lancaster Cares Initiative has collected over $1 million in rapid response dollars! Learn more about Lancaster Cares and the Community Benefit Collective, designed to attend to the emerging needs of CBOs.