A community-wide celebration of giving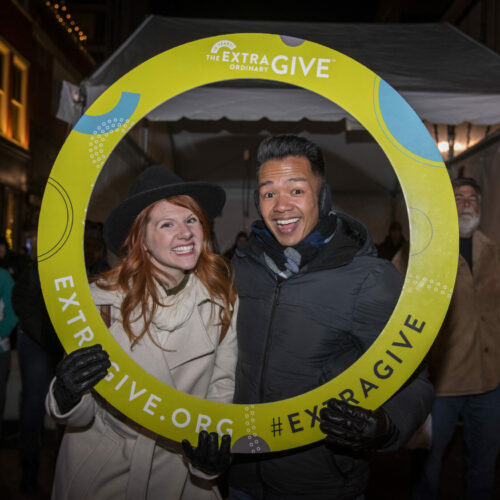 On one extraordinary day each year, for 24 hours, Lancaster County is transformed into a community-wide celebration of generosity that supports more than 500 community benefit organizations serving our region. This is a unique day to spotlight organizations that support causes from children and families, to health and education, the natural environment and farmland preservation, and from poverty-alleviation and affordable housing to the arts, culture, religion, heritage and history.
In just 10 days of giving, the ExtraGive has raised more than $82 million for more than 500 organizations, and engaged more than 30,000 donors across Lancaster County and beyond.
The Community Foundation is committed to helping you make a difference and strengthening our local community benefit sector. The ExtraGive is a special way to bring these two goals together; a powerful day to show support to our local community and a way to give a little extra to those who need it most.
Thanks to the creativity and generosity of our community, in 2021, we were able to raise more than $15.8 million dollars and engage more than 30,000 donors!
Mark your calendars for November 18, 2022 and learn more at ExtraGive.org!