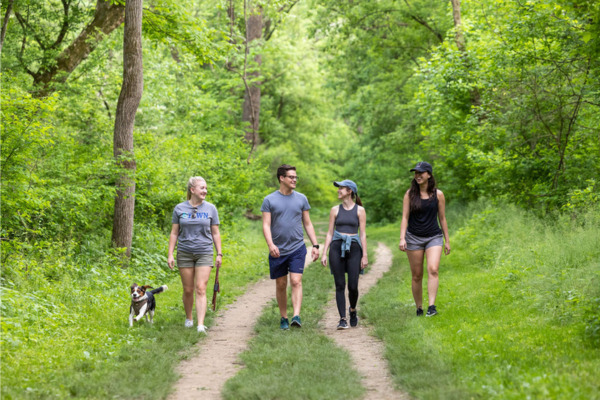 Philanthropy And Giving
What do you want to achieve with your giving? It's a simple question with unlimited potential for impact. Every day we work closely with individuals and families, as well as trusted professional advisors, to craft effective giving strategies that realize your philanthropic goals and care for the community.
Our Philanthropic Services
When you schedule an initial consultation with Forever Lancaster, we will work with you to create an approach to giving that is right for you. In addition, we will review the different investment options available through the Community Foundation to support your giving.
Multiple Investment Options
The Lancaster County Community Foundation has been responsibly stewarding the community's endowment and resources since 1924. Our investment approach includes long-term, diverse, sustainable fund growth so the resources that care for our community are available each year, and every year.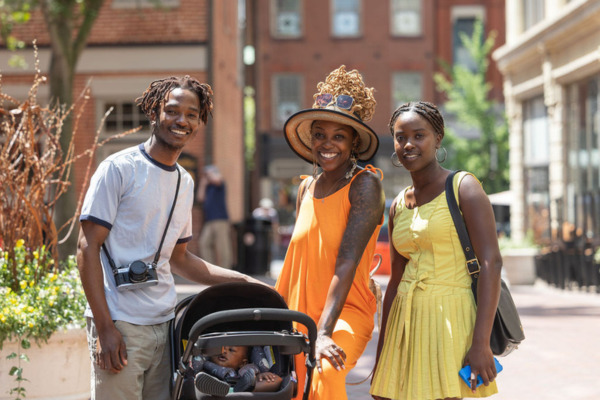 Fund Forms And Resources
For 100 years, we have provided support to community members shaping the future of Lancaster County. We've learned a few things along the way, and we're here to share our resources and answer any of your questions.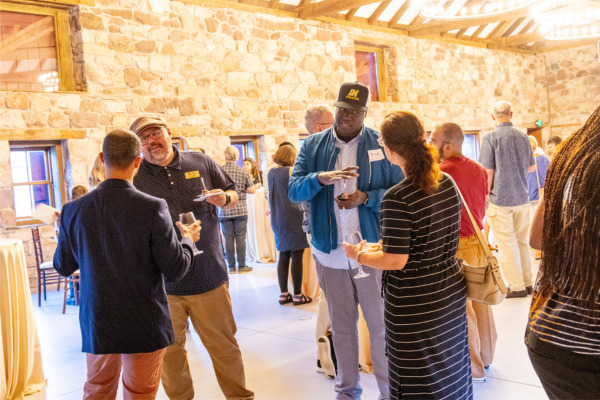 Donor Events
Connect through conversation and collaborate with your fellow donor community to learn about challenges, opportunities, and the role of philanthropy in Lancaster County. Annual events often include: investment-focused information sessions, fundholder social gatherings, educational opportunities, and community-wide giving partner celebrations.
Donor FAQs
Curious about why partnering with the Community Foundation is a unique and powerful way to impact your community? We're here to answer all your questions. We recommend starting with some FAQs and connecting with us for more information.
Why should I give through the Lancaster County Community Foundation?
The Lancaster County Community Foundation's role in our community is to embolden extraordinary ideas today and invest in our shared future for tomorrow. Our work is rooted in our values of Integrity, Relationships, Equity, Innovation, and Courage.
Since 1924, people who care about Lancaster County have invested money with the Community Foundation. We care for more than 530 individual funds that support a wide variety of causes. Collectively, these dollars create our community's endowment; a pool of resources invested for long-term growth, providing ongoing dollars to create positive impact in the county now and forever. We focus on inspired giving, responsible stewardship, and engaged communities to connect what giving makes possible now to the power it has to shape our shared future.
Joining our donor network provides you unique opportunities to strengthen your own community, network with like-minded philanthropists, and maximize the impact of your charitable giving. Our team provides administrative support for your charitable fund and community expertise to help guide your grantmaking.
Are there any restrictions on the kinds of organizations or causes I can support?
Through a fund at the Community Foundation, you can support any registered 501(c)(3) charitable organization in the United States. If you are interested in giving internationally, our team can work with you to find possible avenues. Our staff does the due diligence to ensure all nonprofit recipients are actively certified and in good standing as a 501(c)(3).
We do not monitor the ideology of our giving partners. The Lancaster County Community Foundation uses an anti-hate and nondiscrimination in grantmaking policy to prevent money that goes out from the Community Foundation from being used for harm against federally protected classes in the community. We cannot knowingly make grants to nonprofits that intend to support or engage in hateful or discriminatory activities, whether online or offline. You can read more about our anti-hate and nondiscrimination in grantmaking policy.
What types of funds does the Community Foundation offer?
The Community Foundation offers many different types of funds to achieve philanthropic goals, including donor advised funds for individuals, families, and corporations, scholarship funds, organizational endowment, flex funds, designated funds, field of interest funds, community impact funds, and legacy funds.
What type of assets can I give to establish a fund?
Almost any kind of asset can be used to start your fund, including cask, securities (stock), retirement funds, charitable gift annuities, life insurance, liquid assets, tangible personal property, real estate, and other complex assets. If you have questions, please connect with the Forever Lancaster team at 717-397-1629 ext. 118 or [email protected].
How much does it cost to establish a fund?
A fund can begin with any donation and build over time. A fund must have a minimum of $10,000 before grant making can begin. The annual spending amount is reinvested until the $10,000 minimum is achieved.
What are the financial benefits of establishing a fund?
Because the Community Foundation is a registered 501(c)(3) charitable organization, all gifts to the Community Foundation receive the maximum tax advantage. Our team of philanthropic advisors will work with you and/or your professional advisor to identify giving options based on your charitable and financial giving intent and goals.
Charitable funds can be invested in either an endowed or non-endowed fund for growth over time. We have different investment portfolios from which donors can choose, depending on their philanthropic goals.
And endowed fund is a permanent investment meant to build over time in perpetuity. The principal stays invested with a percentage of investment earning being made available for grantmaking. A non-endowed fund has its entire balance available for grantmaking at anytime.
The Community Foundation maintains the highest level of confidentiality with respect to fund information. We do not release the personal or financial information of any individual or organization without the consent of the donor.
What kinds of administration services does the Community Foundation provide?
We offer a variety of support services to donors. We handle all "back office" support for your funds. You will have access to your personal online donor portal, where our team updates your fund quarterly with information on contributions, grants, investment earnings, and more. Additionally, our team does due diligence to ensure any nonprofit you want to support is an IRS- certified 501(c)(3) organization in good standing. Our Forever Lancaster team is available during office hours to respond to your questions and needs.
Can the Community Foundation help identify community needs and community benefit organizations to support?
Absolutely! Our team is available to research nonprofit organizations working in your areas of interest. We can provide a list of organizations and even connect you to help build that important relationship. Helping our donors become informed about, and familiar with, the local impact of community benefit organizations is one of our most significant strengths, and it is a key reason why so many donors choose the Community Foundation instead of commercial banks and private foundations.
Already Have a Fund With Us?
Login to your fundholder portal to review your fund statements or recommend grants.
Donor Stories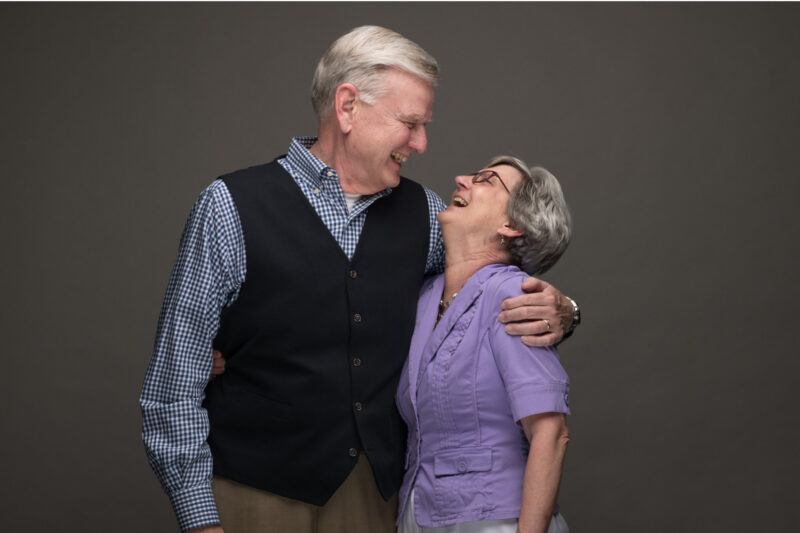 Donor Advised Fund
Meet Sally and Geoff Davis and read why they established The Next 50 Years Fund.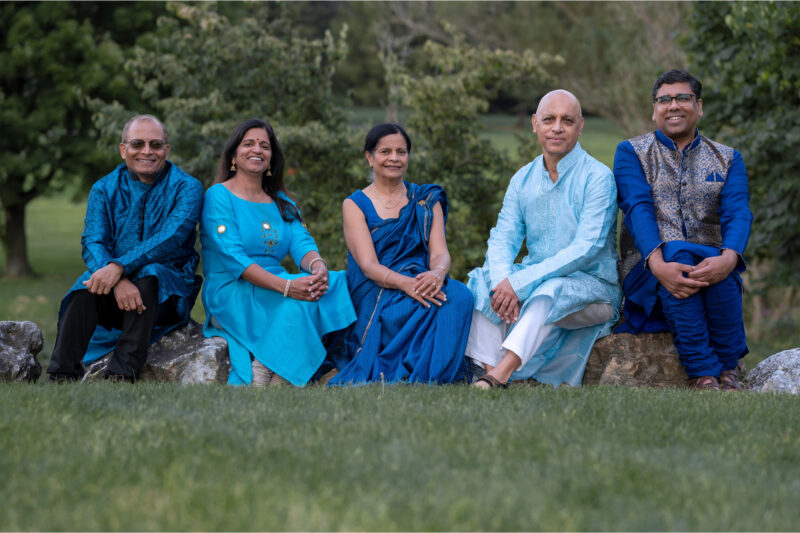 Giving Circle
Meet Aastha Horizons, a giving circle established to provide Asian-Indian American community members with a channel for collective philanthropy.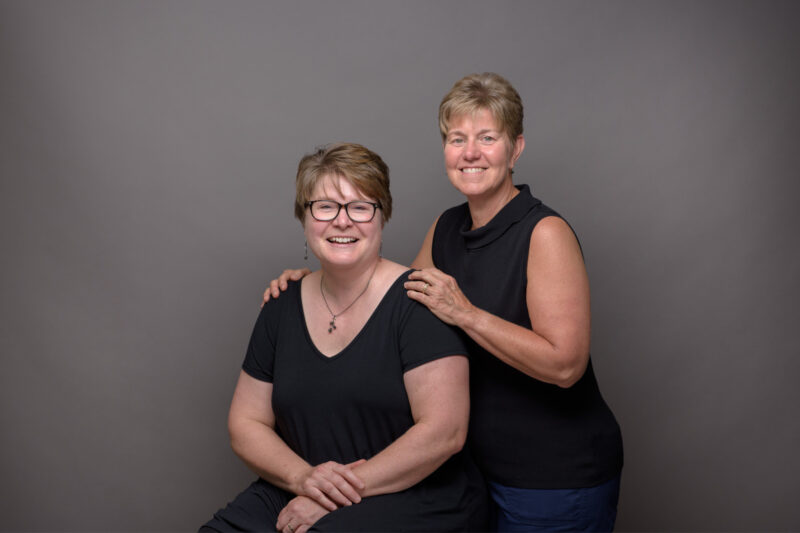 Legacy Giving
Meet Christa Shoreman and Susan Paul and read why they've chosen to be legacy givers.