"Aastha" is a word in the Indian language meaning belief, faith, trust, hope for a better tomorrow. Like the sunrise over the horizon which symbolizes hope and a new day, the Aastha Horizons Fund will create significant impact while addressing community needs and will provide Asian-Indian American community members with a channel for collective philanthropy.
"The Aastha Horizons Fund enables us, via collective giving, to multiply our giving, thereby creating greater impact." – Deepa Balepur
Established by a group of local Asian-Indian professionals, the fund reflects their care for Lancaster County and commitment to supporting the community for the long-term. The fund launched with support from this group of founding advisors and invites contributions that will support urgent community issues as well as build resources that will continue into the future.
"This initiative is important for our community because it symbolizes how people from diverse origins can come together and collectively grow, prosper and contribute towards the continued development of this region." – Dr. Nishit Trivedi
Many Asian-Indian Americans residing in Lancaster County are immigrants or first-generation Americans. Asian-Indian immigrant settlement in Lancaster County began in the late 1960s with immigrants coming to the United States of America from India and settling all across the USA and Central Pennsylvania. Indian immigrants sought advanced education, better job opportunities and peace and prosperity.
"Looking back, I recognize that my own well being and success is built on contribution and help from my parents, family, friends, and many others. Giving back is an opportunity for me to assist someone in achieving their own success." – Dr. Rakesh Popli
Lancaster County offered everything that the newcomers wanted. It provided them with excellent opportunities to grow in their careers and continued providing better financial opportunities, housing, education and a friendly and supportive community environment. The local residents were honest, trustworthy and hard-working. Most families who have come have been welcomed by Lancaster area's local communities and have enjoyed living here. For more details on the history of Asian-Indian newcomers in Lancaster County, please click here.
"Having lived in Lancaster since 1984 and being deeply involved with the wonderful community both professionally and personally, we feel a strong commitment and wish to give back." – Dr. Manjeet Kaur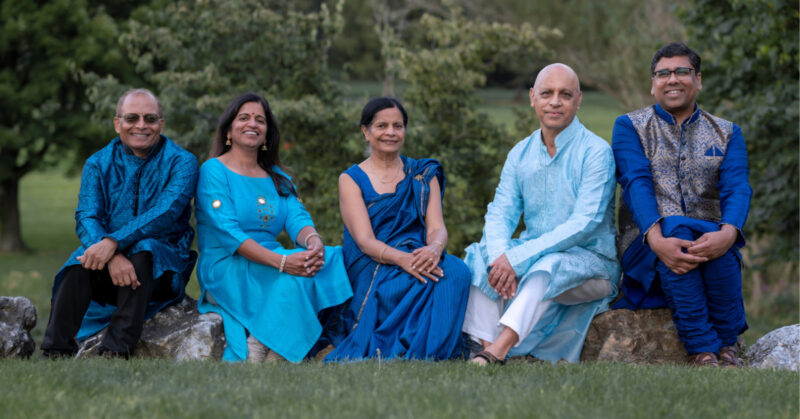 The founding advisory group is comprised of these individuals: Mr. Rao Sankarmanchi, Mrs. Deepa Balepur, Dr. Manjeet Kaur, Dr. Rakesh Popli, and Dr. Nishit Trivedi.
The fund will have a long-term focus but also the ability to support urgent needs in the community. This fund is a giving circle, which means it welcomes other donors to contribute their gifts, time, and suggestions for organizations to receive grants. Donors will also have the ability to donate "pro bono services" used to benefit the community. Please contact Nishit Trivedi or Deepa Balepur to get involved.
The Aastha Horizons fund is important to our community because it lends one more helping hand and is targeted to bring together and assist a diverse group of people." – Mr. Rao Sankarmanchi
By collectively giving, we can combine our resources and efforts to help create a better tomorrow and shared future for Lancaster County, a wonderful place many of us now call home.