We're proud to announce our 2023 LEAP Session season
Inspire bold new thinking with these free and powerful learning opportunities!
As the Community Foundation, we know that Lancaster County is at its most extraordinary when we're all challenging ourselves to learn, grow, and find new (or time-tested) ways to develop ways to care for our community. We hope you will join us for one or all of these opportunities, and bring your questions, ideas, and hopes for taking this learning beyond the session into our shared work of building a more equitable future for our community!
We will be offering English captioning, Spanish & ASL interpretation, and Spanish Transcription. For any other accommodations, please contact [email protected] as soon as possible.
Friday, OCTOBER 27, 2023
How We Show Up: Centering Student Voices to Liberate Us All
Through facilitated dialogue with JP McCaskey students, we will bear witness to the wisdom of our youth in navigating learning within Pennsylvania's educational systems. Their lived experiences and perspectives will help us humanize the local and state data that shows Pennsylvania as having one of the most severe and persistent opportunity gaps in education. The healing-centered space created for this dialogue will help us begin to reimagine the possibilities and move with strategic intention to center student voice and use it as a necessary tool to liberate us all.
About the Presenter
Dr. Amber M. Sessoms is the Founder and Chief Visionary Officer (CVO) of Natural Inclination LLC, where she supports courageous leaders in cultivating liberatory spaces for individuals to be their full, authentic selves. Through a strengths-based approach, Amber invites her learners to (re)discover their natural inclinations by utilizing her 3D Power Tools framework to guide participants on a self-awareness journey to (re)examine the narratives that tell us our differences are bad or undesirable, thereby leading us to betray ourselves and others. To facilitate dignity-affirming spaces, she intentionally centers the voices of historically devalued children, caretakers, educators, and communities by inviting all learners to write a new story centered on belonging, truth, and healing.
Amber is a nationally certified school psychologist and a doctorate-level adult educator, who has over 20 years of experience within the educational and mental health sectors. In 2020, she became the first person of color to be awarded Pennsylvania School Psychologist of the Year by the Association of School Psychologists of Pennsylvania. She is now the first person of color to lead this organization as President. Amber also serves on the Board of Trustees for Millersville University, as well as vice-chair of Diversity Inclusion Professionals of Central Pennsylvania; and co-director of Pennsylvania's Equity, Inclusion, and Belonging Taskforce, in partnership with the Department of Education.
Friday, April 14, 2023
First Steps in Building a Sustainable Career
It can be difficult to jump-start your career, whether you have received education and training or are jumping right into a new workforce. In this workshop, we will be discussing how to get started on your new path and how to sustain yourself long-term in your chosen career. It starts with how to advocate for yourself when you are starting your career, regardless of the field you're in or how much experience you have. This includes career exploration, resume building, and how to adapt to change. Once you start your new career, you also must learn how to sustain yourself through reflecting on your values and creating professional and personal boundaries
About the Presenters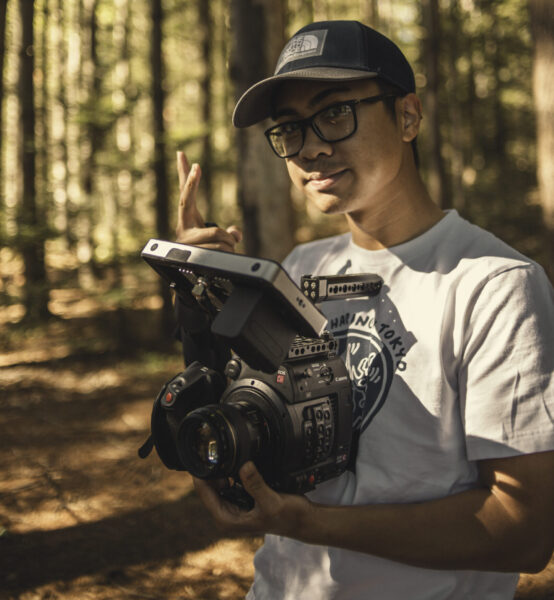 Samuel Soliman
Currently a freelance photographer, filmmaker, producer, co-founder and Creative Director of The Hood Hippie Love Yourself, a clothing brand focused on mental wellness. He has worked in the Lancaster community and beyond for many years, honing his skills and "curiosity photography". Sam continues to do his work with aspirations to provide accessible opportunities to the arts for youth to discover their own passions and to create an open dialogue on mental health through art. His work focuses on building stronger online media presence for businesses, organizations, and individuals, generating creative visions and effective marketing campaigns. Sam's art has been featured in a number of locations, including photographs at local gallery shows, city-wide video campaigns, and even as big as digital billboards in Times Square.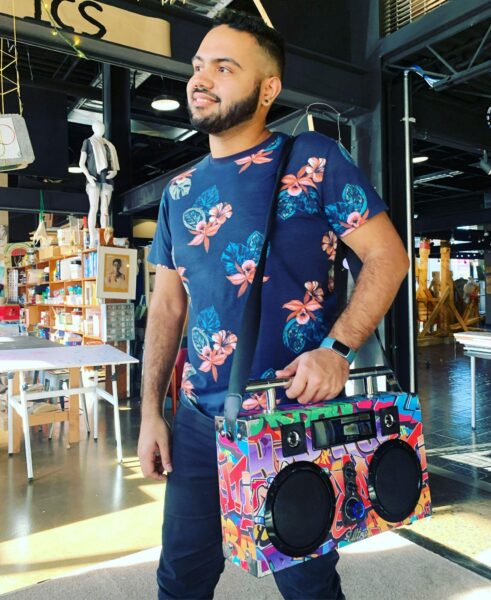 David Castro Jr.
25 years old and currently resides in Millersville PA. They are originally from Newark, NJ and lived there until they moved to Lancaster, PA to attend Franklin & Marshall College in 2016. David always had a love for mathematics and engineering in high school, which led them to major in Mathematics. Their love for Japanese culture led them to study Japanese all 4 years in college. David came out as gay in college, and having a passion in mathematics and wanting to see more people like themselves in the classroom, they pursued Education as a career in 2019. David was a mathematics teacher for a private high school in Lancaster PA for 3 years. Being an educator was something they enjoyed because they wanted to break the common fears of mathematics, but also show representation of being queer and Hispanic in higher education. Recently, this year David changed their career path to become a business data analyst.
FRIDAY, JANUARY 19, 2024
Lancaster County's Racial Equity Profile:
Where Are We?
Looking for other ways to connect?