Announcing more than $380,000 in Grant Investments
We are proud to announce more than $380,000 in grants to support more than 30 organizations. The funds will be used to support programs that promote the arts, preserve Lancaster County's history and culture, address environmental issues, advance organizations capacity around equity and inclusion, and more!
Passion Grants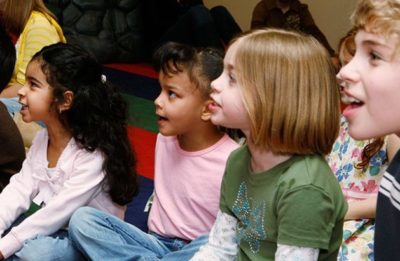 Passion grants convert The Community Foundation's donors' passions into impact through supporting programming in a broad range of focus areas including human services, the environment, restoring historical structures, clean water, human rights/inclusion, the arts, preschool child development, and projects in Eastern Lancaster County.
Learn more about Passion Grants
Passion Grant Recipients (Click to expand)
THE JOHN. J. SNYDER FUND
This fund supports efforts around Lancaster and Cumberland County to assure the historical preservation and restoration of important landmarks. Grant funds may be used for the "unglamorous things" necessary to upholding the legacy of historical structures such as painting, roof repair and replacement, electrical repair and replacement, and other efforts of preservation.
Haldeman Mansion Preservation Society
Haldeman Mansion Interior Preservation and Restoration of Ballroom and Artifact Display Room
$55,000
Having completed the interior restoration of the historic Haldeman Mansion Foyer entryway and grand staircase, the HMPS now needs to continue with our previously stated strategic plan of completing the restoration/preservation of the Ballroom/Meeting Room and Historic Artifact Display Room and begin planning for the restoration of the historic kitchen and walk-in fireplace. Funds will be used for plaster repairs to walls and ceiling, woodwork and floor repairs, refinishing, fireplace remediation, and electrical upgrades of the Ballroom/Meeting Room and Artifact Display Room.
YWCA Lancaster
Restoration through Repointing at YWCA Lancaster
$20,200
In 1918 the YWCA Lancaster opened its doors for the very first time offering safe housing for young women working in Lancaster. To this day we still provide safe and affordable housing for singles and families but some of our rooms became unusable this winter due to water seeping through the walls. We have determined our bricks are in need of repointing. Our building is in the historic district and is considered a Historic Preservation Trust Site. The YWCA's multi-use building serves county residents and is a hub for a variety of services. Repointing is a necessity at this point.
Community Basics Inc.
Three Center Square
$20,200
Three Center Square is a two-building complex, the oldest of which was built as a tavern in 1780 and the adjacent building in the late 1800s as a department store. In 2002, CBI developed the complex into affordable housing rental units. These buildings have contributed to the architectural and historic significance of the "Square" in Maytown for over 200 years. The John J. Snyder funds will be used to remove peeling paint, apply new primer and paint on exterior wood, and replace broken/damaged wood surrounding the windows, entrance door, porches, balconies, and historic soffits and fascia.
ADA F. HARR FUND
This fund provides home health or custodial care to people living in their homes who are affected by illness or disability in Lancaster County.
Volunteers of America of Pennsylvania, Inc.
In-Home Care for Individuals with Intellectual and Developmental Differences in Lancaster County
$25,000
VOAPA will provide compassionate, ongoing support to help those with intellectual & developmental differences live freely and safely in their homes. Most clients will have coexisting Autism Spectrum Disorder and mental health diagnoses. VOAPA will employ and train direct support professionals, starting with family/individuals from neighborhood networks to assist their loved ones. These staff will provide home care, meal prep, life skills education, behavioral support, companion/respite care and more. In the grant period, we will serve 45-52 Lancaster County clients and their families.
Canine Partners for Life
Canine Service Dogs for Home Health
$5,500
Since 1989, Canine Partners for Life (CPL) has increased the independence and quality of life of individuals with disabilities by training and placing service and companion dogs to assist these individuals. CPL was one of the first organizations to be accredited by Assistance Dogs International and regularly sets the standards for best practices in the industry. This project will support the training of 1 service or companion dog and provide lifelong staff support to the graduate. Service dogs provide essential in home health support and help improve quality of life and independence.
KATHERINE K. GAETH FUND
This fund provides funding for human service support that offers a direct benefit to clients, such as housing needs and home modifications, utilities, home care assistance, and food access.
Tabor Community Services, Inc.
Extending the SoWe Affordable Home Repair Program
$18,600
Tenfold seeks funds to extend its Affordable Home Repair Program, currently offered in the City's SoWe (Southwest) neighborhood, to homeowners on Beaver Street, complementing community development efforts of the City of Lancaster, Lancaster City Alliance, and Lancaster Equity CDC. The Program offers low-interest loans to low-income homeowners to make needed home improvements. Gaeth funds would be used to provide grants to very-low-income homeowners, to be combined with a loan–thus reducing their repayment amount and helping them improve living conditions while building equity in their homes.
THE ANNE C. & W. FRANKLIN RESSLER FUND
This fund supports programs working with residents in Eastern Lancaster County, exclusively in the geographic regions of Conestoga Valley School District, Eastern Lancaster County School District, and Pequea Valley School District.
CrossNet Ministries
Pathways to Housing
$15,000
CrossNet Ministries provides support to families and individuals, in Eastern Lancaster County, experiencing homelessness, through the Pathways to Housing program (affordable/transitional housing). CrossNet case managers walk participants through an 18-month process, moving them from homelessness to permanent housing through a tailored package of assistance including: safe and affordable housing, financial empowerment training, "Getting Ahead Workshop", use of time-limited financial assistance, case management services, and other targeted supportive services with local partners.
Girls on the Run of Lancaster
GOTR Lancaster Scholarship Support for Girls in the Eastern Lancaster County School Districts
$12,200
Girls on the Run is a Physical Activity, Positive Youth Development Program which provides a fitness-focused after school activity for girls in grades 3 through 8 that builds self-esteem and promotes a healthy lifestyle. GOTR Lancaster is seeking funding for scholarships to support girls from the East Lancaster School Districts so that all girls who want to, no matter their financial background, can participate in our program. In 2021, we anticipate 53% of girls will need financial assistance.
LANCASTER ENVIRONMENTAL FUND
This fund encourages environmental protection, conservation, and environmental education efforts through investigating, exploring, studying, and evaluating new, useful, and efficient methods, procedures, and technologies relating to resource conservation, waste management, and protection of the environment.
Lancaster Conservancy
Implementation of Sustainable Trail Re-design for the Tucquan Glen & Pyfer Nature Preserves
$13,300
The Lancaster Conservancy seeks funding to assist the implementation of a designed, engineered, and permitted trail redesign for Tucquan Glen & Pyfer Nature Preserves through collaboration with the PA Outdoor Corps young adult program. This implementation will help reopen the preserve to the public and mitigate the impacts of visitation: reduced stream crossings; sections of trails re-routed out of the floodway; braided trails decommissioned and restored; improved conditions for sustainability and public safety, incorporating universally-accessible design (to the greatest extent allowable).
CASA
Lancaster City Climate Campaign
$17,500
Our campaign will engage immigrant and Latino community members towards ensuring that Lancaster's Municipal Climate Action Plan is implemented equitably and that disproportionately affected communities are at the forefront of the decision-making process. This includes bilingual community education, coalition-building, and continued advocacy with local and state governments to integrate climate justice into ongoing efforts around infrastructure investment, housing, and employment initiatives.
PATRICK KENNEY, JR. MEMORIAL EDUCATION FUND & K.L. SHIRK MEMORIAL FUND
This fund supports programs that fight hate and bigotry while seeking social justice for the most vulnerable members of Lancaster County, through internships, scholarships, workshops, and education.
Church World Service
CWS Lancaster New Neighbors Speakers Bureau
$15,000
Through training and workshops in trauma-informed storytelling and public speaking, the New Neighbors Speakers Bureau will empower refugees, immigrants, and asylees to serve as narrators of their own stories. Together, participants and audiences will break down stereotypes, combat xenophobia and build community, resulting in a more nuanced understanding and empathy for the diversity of immigrant and refugee experiences.
FLORENCE STARR TAYLOR FUND FOR THE VISUAL ARTS, LANCASTER ARTS AND CULTURE FUND, & ELOISE AWARD FUND
This fund provides support to visual arts programs in Lancaster County, with a preference given for those that serve underrepresented or underserved groups in our community.
Hands-on House, Children's Museum of Lancaster
The Arts at Hands-on House
$8,500
Recognizing a need to introduce visual arts to children ages 2-10, in September 2020 we hired a part time teacher of the arts instructing print making, crafts, painting, drawing, and sculpture. Open sessions as well as scheduled classes for children ages 2-10 have been doing well resulting in our expanding the position to full time beginning summer of 2021 where we will be offering outdoor art experiences then, in the fall and winter, expanded indoor activities. We are requesting funding to purchase art supplies and materials to provide a wider variety of activities and creativity.
Demuth Foundation
Museum Education & Outreach Support
$6,500
We've recently created a position that will broaden our reach and deepen our impact in Lancaster. The Education and Outreach Coordinator will expand our student artwork exhibitions, develop new youth and family programming, and conduct outreach. We are asking for $7,500 in grant support to underwrite education and outreach activities in FY2022, including art materials for student and family workshops, language translation of exhibition materials, marketing of an educator open house and homeschooler resources, community festival fees, and $2,500 of first-year salary costs for this position.
SAM AND VERDA TAYLOR FUND FOR THE PERFORMING ARTS
This fund supports performing arts programs in the Lancaster County community, with a preference given for those that serve underrepresented or underserved groups in our community.
Fulton Opera House Foundation
IDEA Speaker Series: Inclusion, Diversity, Equity, and Accessibility
$16,000
As our community's meeting place and home for the performing arts, the Fulton is committed to being a positive agent of change – through the productions we stage and the stories we tell. Through the new IDEA Speaker Series: Inclusion, Diversity, Equity, and Accessibility, our theatre will celebrate the voices and perspectives of the most marginalized members of our community (i.e. Black, Indigenous, and People of Color (BIPOC), LGBTQ+, those with accessibility challenges, etc.) via interactive discussions facilitated by experts in IDEA field, as well as Fulton artists and community leaders.
Music For Everyone
Access to Music for Immigrants and Refugee Youth
$11,000
Access to Music for Immigrants and Refugees will provide piano instruction to immigrant and refugees youth in Lancaster County. Partnering with West End Mennonite Fellowship, Church World Services and the School District of Lancaster, Music for Everyone will provide free piano lessons for any child who wants them. Funds will be used to provide piano lessons, portable keyboards for the students to take home to practice their lessons, accompanying lesson books and transportation. The program will culminate with two public recitals in December 2021 and April 2022.
BETTER LANCASTER FUND
Supports programs that increase early childhood development for children from birth to age five.
Lancaster Recreation Commission
The Post-Pandemic Return – Refocus on Education and Development for Children in Lancaster
$18,796
Our early childhood education programs provide critical childcare and key learning opportunities for children in the City of Lancaster, primarily for families from low-income households. We strive to maintain affordable programs for the diverse families we serve. However, to keep our tuition rates within reach of working families, we sometimes have to forgo the purchase of new equipment and materials to maintain our fiscal sustainability, so as not to pass on the expense to our families. Resources from the Better Lancaster Fund would help us replenish materials, technology and equipment.
The Factory Ministries
Building Braves Kindergarten Readiness Kits
$5,104
Building Braves Early Learning program insures that children in the Pequea Valley School District are afforded an opportunity to begin their academic careers successfully and enter kindergarten ready to learn. To help accomplish this task, and in light of COVID, we offer Kindergarten Readiness Kits to equip parents to bolster their children's literacy skills within the comfort and safety of their own homes. Funding will be used to supply 200 kits.
Equity & Inclusion Program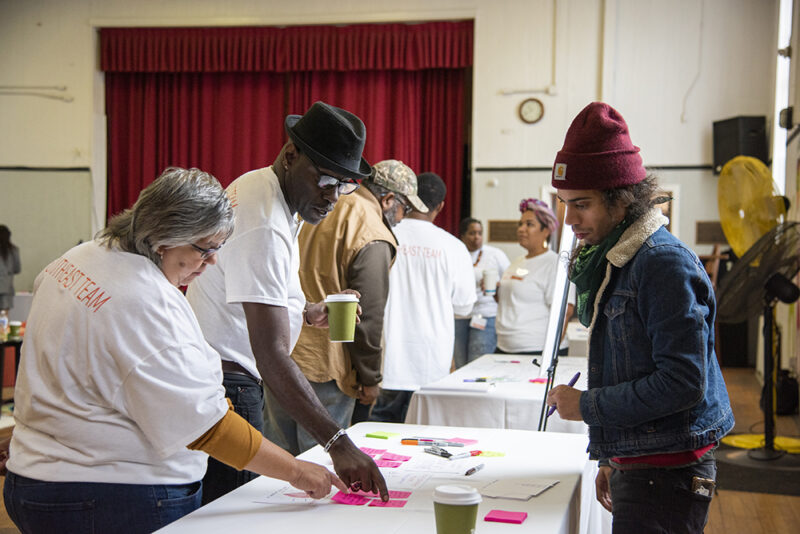 CBOs will join a 9-month learning journey embedding equity practices that encourage collective reflection and transformational change. The workshops offer fresh perspectives and practical strategies guiding CBOs toward creating an organizational equity & inclusion plan.
Equity & Inclusion Program Grant Recipients (Click to expand)
Six grants of $20,000 each
Elizabethtown Community Housing & Outreach Services
ECHOS Equity and Inclusion/ECHOS seeks to strengthen & create new measures that enhance services for those experiencing barriers to social justice, including institutional and systemic racism. Though located in a primarily Caucasian community, ECHOS social work staff acknowledge the importance of fighting for equity & inclusion. The anticipated 9-month workshop will better equip ECHOS with the tools & understanding to bring social justice to the rural parts of the county. Funds will be used to implement a DEI imitative that aims to diversify staff, increase community education, & partner with DEI focused organizations.
Lancaster-Lebanon Education Foundation
Enhancing Lives with DEI/IU13 aspires to enhance the lives of employees and those we serve through prioritizing diversity, equity, and inclusion (DEI). In addition to participating in the LCCF sessions, the organization-wide DEI Committee will work with a consultant to facilitate a DEI needs assessment and develop a DEI action plan. Although the action plan will be based on the needs assessment, it will likely include policy revisions, employee learning opportunities, and programmatic improvements. IU13's DEI work centers around enhancing our organizational culture, practices, and system.
Pennsylvania Immigration Resource Center
"PIRC Equity and Inclusion Roadmap to Success/PIRC will work with a consultant to facilitate and guide the organization through several key components toward achieving an equitable and inclusive workplace:
• Assess, organize, and collect DEI data.
• Develop a strategic DEI training program.
• Implement and encourage employee resource groups.
• Facilitate ongoing organization feedback.
• Assess company policies.
• Implement systems and practices to track and assess DEI progress.
The ultimate goal of this project is for PIRC to be on an intentional, sustainable path to realizing and achieving an equitable and inclusive workplace for all."
PRiMA Arts Inc
The Necessity for Community-Centric Equity & Inclusivity Training/Prima Theatre is and has always been committed to reflecting the diversity of the Lancaster Community on its stage and its programming. To do so, comprehensive organizational training is necessary to make significant steps forward in creating an equitable creative environment that welcomes diversity with open arms. An investment from The Lancaster County Community Foundation upon completion of the CBO Equity and Inclusion training program would assist Prima in taking the next step in its goal of mindfully diversifying itself as an organization.
The Mix at Arbor Place
"DEI Communications and Marketing Plan/To promote and foster a culture that values diversity, equity, and inclusion throughout our organization and the diverse community we serve in order to achieve
our highest potential."
Pennsylvania College of Art & Design
PCA&D CBO Participation /Pennsylvania College of Art & Design (PCA&D) seeks to be part of the next CBO cohort to strengthen our learning and commitment to diversity, equity, and inclusion. A team of PCA&D faculty and staff would join this journey and apply new learning to the work of our new Office and Presidential Committee on Diversity, Equity, and Inclusion. Specific goals for our program include engaging with prospective students and families from historically underrepresented populations, attracting diverse and qualified job candidates, and imbedding DEI fully into our arts curricula and programming.
Opportunity Fund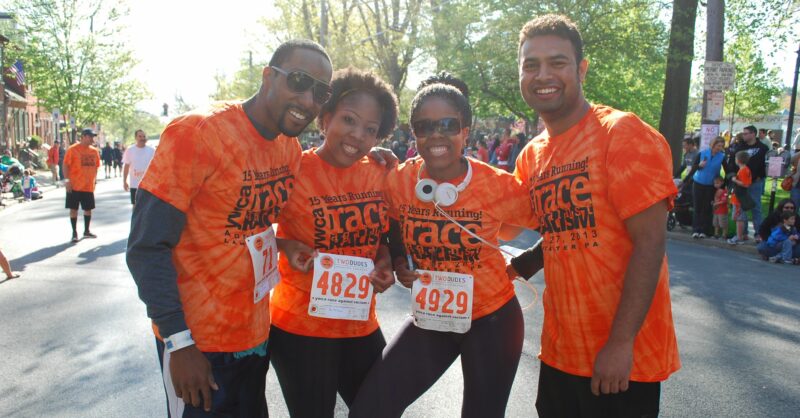 This program supports emerging opportunities that do not fit into our other posted grant categories or timelines, allowing the Community Foundation to quickly respond to unique, timely, and mission-aligned opportunities. A strong preference will be given for events and efforts that promote diversity, equity, and inclusion (DEI) within our community.
Learn more about our Community Endowment
Opportunity Fund Investments (Click to expand)
YWCA Lancaster
Race Against Racism
$7,500
South Asian Association of Lancaster
Vaccine Clinic
$2,000
Center for Municipal Development
Kaboom playground project at Milburn Park
$10,000
Milburn Park in Lancaster has been selected for a Kaboom playground overhaul. Kaboom, a nationally renowned organization, will work with neighborhood kids to determine what their wishes are and will design the playground. Ultimately the work will coincide with the municipal conference in October, with municipal leaders across the state volunteering their time. Mayor Sorace is becoming president of this association. Funds will help pay for 60K fee from Kaboom.
Himalayan Foundation USA
World Deaf Refugee Day conference at the Ware Center
$2,000
Conference (hybrid virtual and in person) will have professional and refugee/immigrant exhibitors and presenters, in addition to recreation and entertainment. The idea is to gather deaf refugees so that they can make connections. Funds needed for interpretation, transportation, food, and lodging.
Latin American Alliance
Latin American Festival, 2021
$2,500
The Latin American festival at Long's Park is being reimagined this year because of Covid. They are doing smaller events, including one at New Holland Park.
YWCA Lancaster
Chairperson's council DEI consulting
$5,000
To support the Racial Equity Profile-Lancaster project, LCCF commits $5,000 toward the expenses of a primary project liaison to be hired by YWCA Lancaster. This individual will report to the CEO of YWCA Lancaster and commit 80% of their time to advancing the Racial Equity Profile, coordinating Steering and Advisory Committee meetings; developing five Indicator Task Forces and communicating with PolicyLink.
YWCA Lancaster
Policy Link
$18,750
Engaging with Policy Link to create an Equity Profile for Lancaster County, PA for the purpose of collecting data that can contribute to – and accelerate – emerging equity-focused efforts in Lancaster.
Philadelphia Foundation
PA is Ready! 2021
$15,000
PA is Ready! continues to serve diverse immigrant and refugee communities: legal services, build organizational capacity, address community identified root causes.
Community Action Partnership
Juneteeth Celebration
$2,500
Crispus Attucks is holding a virtual event to celebrate "Juneteenth," a historical event that actually freed the slaves in Texas after the Civil War ended. In 2019, Gov. Wolf designated June 19 as "Juneteeth National Freedom Day." This celebration will feature a series of videos to highlight generations of local Black leaders throughout the city and county.
African American Cultural Alliance of Lancaster
African American Cultural Festival
$2,500
The African American Cultural Festival serves as a community platform for its rich African-American culture, talent, and arts. The event will be held September 4, 2021 as an in-person gathering at Clipper Magazine Stadium.
YWCA Lancaster
Reynolds Student Impact Foundation Grant
$500
General operating support from the Reynolds Student Impact Foundation. Student Impact was founded to give students the ability to support different causes, a voice in the community, and the power to influence social issues of their interest.
This project was born when students at Reynolds Middle School expressed interest in learning about foundations and nonprofits. We partnered with the Lancaster County Community Foundation to make this a reality. Some causes we care about are LGBTQIA+ issues, racial equality, empowering women, climate change, and animal rights. Learn more here.
Lancaster LGBTQ+ Coalition
Reynolds Student Impact Foundation Grant
$500
General operating support from the Reynolds Student Impact Foundation. Student Impact was founded to give students the ability to support different causes, a voice in the community, and the power to influence social issues of their interest.
This project was born when students at Reynolds Middle School expressed interest in learning about foundations and nonprofits. We partnered with the Lancaster County Community Foundation to make this a reality. Some causes we care about are LGBTQIA+ issues, racial equality, empowering women, climate change, and animal rights. Learn more here.
Long's Park Amphitheater Foundation
Sponsor 2021 Summer Music Series
$10,000
Funds will sponsor the 2021 Long's Park Summer Music series, which brings quality diverse music programming free of charge to the community.
PANO
2021 Collaborative Conference
$2,500
PANO will use $2,500 towards the cost of the 2021 Collaborative Conference. The theme is Rising with Resilience and will support the long-term recovery of CBO's from the effects of Covid. Workshop tracks will include building resilience in human resources, finances, collaborative approaches, advocacy, and more.
PANO
New Voices Creating Equitable Policies in Nonprofit Management
$10,000
PANO recognizes its need to revisit its long-accepted "standards for excellence" – which they admit are steeped in systemic racism. The grant will operationalize PANO's new strategic priority of revisiting, revisioning, and recreating the program with a small cohort of 6 diverse Lancaster-based nonprofit professionals and/or board members. Cohort conversations will identify underlying racial/class bias within organizational policies that pose barriers to change, professional growth, and client access to service.