CBOs will join a 9-month learning journey embedding equity practices that encourage collective reflection and transformational change. The workshops offer fresh perspectives and practical strategies guiding CBOs toward creating an organizational equity & inclusion plan.
Six grants of $20,000 awarded upon completion of the program.
Applications are closed for 2021.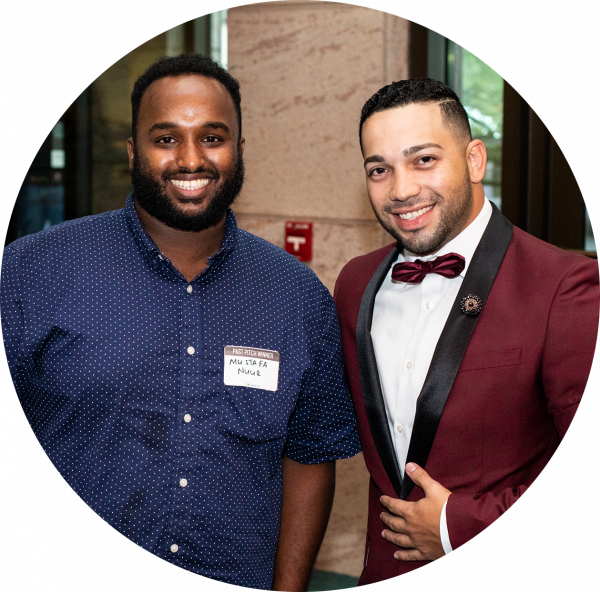 The Cohort Experience
Community benefit organizations (CBOs) will engage in an 9 month workshop series designed to guide organizational practices through a lens of equity and social change. The cohort will work with a consultant to identify potential ideas focused on building equity and inclusion.
Grant Overview: August 4, 2021, 10:00 – 11:00am
2021 Workshops: September 1, October 6, November 3, December 1 (11am – 1pm)
2022 Workshops: January 5, February 2, March 2, April 6, May 4 (11am – 1pm)
Completion report: Due August 31, 2022
*Workshop attendance is required. Failure to maintain grant requirements may affect your ability to apply for future grants.
Evaluation Criteria
• Commitment to DEI – Does the organization describe a clear commitment to diversity, equity, and inclusion (DEI)?
• Challenges – Has the organization described current challenges regarding equity and inclusion substantially? Is the organization intentional with identifying examples of those challenges?
• Vision and Desire – Does the application clearly describe their desire and vision with respect to DEI?
• Goals and Results – Does the application clearly articulate the organization's desired DEI goals and results?
• Cohort Experience – If chosen, how will this organization contribute and gain from the 8-month experience?