Announcing more than $240,000 in grant awards!
We are proud to announce $241,700 in grants to support projects all across our community. The funds will be used to promote the early education STEM, support leadership development, address criminal justice reform, preserve Lancaster County's history and culture, combat hate and prejudice, advance organizational capacity around equity and inclusion, and MUCH more!
CBO Capacity Building Program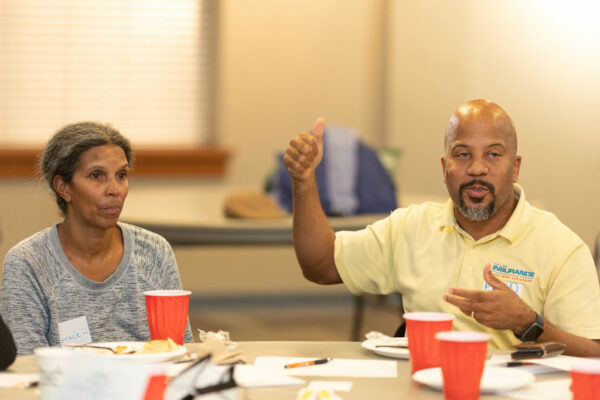 This grant supports projects that build an organization's capacity to fulfill its mission toward sustainability and success. Examples include strategic planning, board development, succession planning, marketing and/or development plans, collaborative projects to create greater impact, enhance technology abilities, etc.
CBO Capacity Building Program Grant Awards (Click to expand)
ASSETS
$10,000
Development
Over the past year, ASSETS has experienced a transition in leadership in their development department. During the past several months, they have worked diligently to rebuild their team. They are now working to strategize and implement an effective fundraising plan to sustain their organization and help ASSETS advance their mission. With this grant, they will engage a consultant to support their efforts.
CASA of Lancaster County
$10,000
Accessible Training Technology
CASA of Lancaster County is applying for a CBO Capacity Building Grant to enhance the technology in their training room. CASA holds four training classes a year and can train up to 20 volunteers in each training class. Enhanced technology will remove barriers that currently restrict community members' access. Barriers that training participants have identified include: access to transportation, travel time, schedule flexibility, and the presence of hazardous weather conditions. The technology will ensure that volunteers are equipped to provide the best advocacy to children in foster care.
Central Pennsylvania Food Bank
$10,000
Addressing Food Access Gaps for Lancaster County Residents through Assessment & Service Improvements
CPFB will serve as the backbone of a collective impact project to assess and improve the charitable food system in Lancaster. This organization will compare local food insecurity rates to hunger relief programs to discover what systemic changes are needed to reduce inequities in food distribution (access, quantity, and quality of food currently vary based on local partners' capacity). Following a year of analysis, CPFB and the Advisory Panel will implement changes to create a more neighbor-centered charitable food network across the county. Funds from this grant will underwrite part of the research and analysis.
Compass Mark
$10,000
Prioritizing Prevention – Strategic Plan Development
Compass Mark requests a $10,000 grant from LCCF to develop and implement a comprehensive strategic planning initiative over the next year. Through partnership with a qualified local consultant, Compass Mark will facilitate a listening process to gather input from community stakeholders, engage the board and staff in operational planning, and initiate strategic partnerships that support equitable access to services. This project will strengthen Compass Mark's capacity to deliver addiction prevention programs that are mission-aligned and responsive to the growing needs of our community.
Ephrata Public Library
$10,000
Charlie Cart Project
The Ephrata Public Library intends to purchase a Charlie Cart, a fully equipped mobile teaching kitchen which includes curriculum, training, and additional support (charliecart.org). Community partners, including Ephrata Area Social Services and Community Action Partnership of Lancaster County, have found that food education is needed in our area. A Charlie Cart will allow EPL & partners to offer cooking classes anywhere in the community. The $10,000 from this grant will go toward the $12,000 cost of the kitchen. Pledged donations (contingent on receiving a grant) will cover the difference.
Lancaster Lebanon Habitat for Humanity
$10,000
Lancaster Lebanon Habitat Capital Campaign Consulting
Habitat has begun to shape and launch Open Doors, a $4 million building campaign. This organization will now complete the task. Over the past year, Habitat has worked with Dani Beam, a fundraising consultant who helped translate their program into one that has a meaningful impact on the community, while stretching Habitat as an organization in a positive direction. Over the next year, by retaining Dani's services, Habitat will move to the campaign's public stage. Their work will lead to 30 more affordable homes over the next 5 years, increasing their building capacity by 50% and creating more equitable housing opportunities.
Lancaster Pride Association
$10,000
HR Consultation for Board Sustainability
Lancaster Pride is seeking the Capacity Building Grant in order to hire an HR Consultant to review the current roles and responsibilities of their volunteer Board, evaluate the extent of the Board's work-load, formulate a gap-analysis, and present a sustainability model. The findings from this analysis are intended to reduce the overall strain on individual Board members, ensuring that their organization is able to continue their mission.
Lancaster Public Library
$10,000
Strategic Planning for the Lancaster Public Library
The Lancaster Public Library's priority is to capitalize on the success of the Fabulas capital campaign and translate the campaign's momentum into growing our community's understanding of our strategic vision. The formation of this new strategic plan will help the Library realize the potential their new building offers, and re-introduce public libraries as a pillar of free community resources for all. Lancaster Public Library has engaged with Beam Consulting to analyze their operating model for mission impact and profitability, conduct a brand perception analysis, and develop a new strategic plan for the next 3-5 years.
Lancaster Redevelopment Fund, Inc.
$10,000
Website Accessibility Enhancement
As a result of the COVID-19 pandemic the Emergency Rental Assistance Program for Lancaster County has been housed and run by this organization at large. Lancaster Redevelopment Fund, Inc program has brought an influx of new visitors to their website, which was first created over 12 years ago and currently fails to serve their clients or partners well. They are looking to increase the website compliance with the Americans with Disabilities Act to the level met by most organizations, AA, implement a selection feature for page translation from English into the other languages, and improve the overall accessibility of the website.
South Ann Concerned Neighbors Inc
$10,000
Building our Leadership Capacity
SACN was established in 1993 as a grassroots organization providing a problem-solving platform for its residents. While this organization has accomplished a lot over the years, it's now time to create a stronger, more sustainable organization serving SACN. Engaging the next generation of leaders is vital to SACN's legacy. Funds will be used for the board of directors' strategic planning and board governance training. South Ann Concerned Neighbors will recruit 2 consultants: 1. Work directly with the board 2. Provide technology training (using zoom, website update and maintenance).
Community Bridge Builders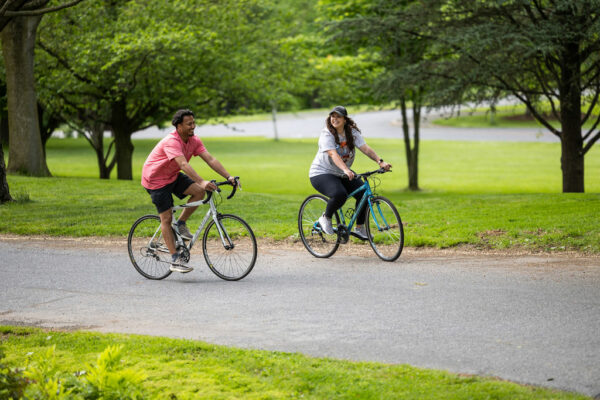 New for 2022! The Community Foundation is launching the Community Bridge Builders Program to support and promote visionary projects seeking to bring historically or recently divided groups into harmony with one another. In today's America, tension between groups feels frightening and unsustainable. Lancaster County is filled with creative, compassionate, and caring humans. We challenge our county's Community Benefit Organization leaders to identify new programs to erase hate and prejudice, and to advance the welcoming and appreciation of differing perspectives. The Community Bridge Builders Program will create bold pathways for all residents to manifest a brighter future – together.
Community Bridge Builders Grant Awards (Click to expand)
ASSETS
$25,000
Impact Consulting
Impact Consulting emboldens organizations to lead with compassion and advance equitable and ethical business environments through new initiatives like Justice, Equity, Diversity, and Inclusion (JEDI), roadmaps to measure performance and operationalize improvements, Corporate Social Responsibility plans, and B Corp Consulting. Their consultants offer expertise to help businesses measure and improve their individual and our collective social and environmental impact. At ASSETS, it's not just business as usual and they have the data to demonstrate their impact on the Lancaster business landscape.
Lancaster Farmland Trust
$25,000
A Farm for All: Building Social Capital through the Imagining of a Community Farm.
Lancaster Farmland Trust is buying a farm. They envision that farm as a vibrant community-centered gathering place that connects people to the land. They imagine it as a vehicle for increased community equity, with a foundational commitment to inclusion and programming to address food insecurity and environmental injustice. Lancaster Farmland Trust must now engage with diverse members of our community – urban farmers, food system advocates, and environmental justice leaders – to include them in the imagining of this impactful community asset. This organization requests funding to appropriately compensate these leaders for their time and expertise.
Lancaster- Lebanon Education Foundation
$25,000
Re-Entry Roundtables
The Education, Employment, and Training Impact Group, under the Lancaster County Re-Entry Coalition and chaired by IU13, is proposing a series of roundtables to hear directly from employers and HR professionals about issues related to reentry after incarceration. Some employers won't hire reentrants even though the job might be a good fit. At the same time, reentrants and employees of nonprofit organizations might not have a complete understanding of employers' concerns with hiring reentrants. Funds will enable roundtable discussions to bridge the gap between employers and reentrants.
Planned Parenthood Keystone
$25,000
Conversations in Community: Using Storytelling to Destigmatize Abortion
Funds will be used to launch a community-based campaign to destigmatize abortion care. Planned Parenthood Keystone will develop a series of videos, virtual events, and in-person workshops offering roleplay trainings, speaker storytelling talks, and other resources that dispel myths and provide a framework for destigmatizing conversations. This initiative will deliver ways for stakeholders to identify and address stigma in their language and behavior and empower them to become advocates for reproductive rights.
PRiMA Arts Inc
$15,000
Prima's Bridge Building Initiative for the Performing Arts
Lancaster County's performing arts scene is unique, diverse, and vibrant. Unfortunately, it is also uniquely competitive and fractured. Prima sees an opportunity to build bridges between performing arts organizations that have been historically divided by racial and resource boundaries. To begin this process, they are proposing a series of dialogues between organizations such as Teatro Paloma and Prima Theatre. The organizations would come together at neutral locations to share food, resources, and dialogue, facilitated by an uninvolved moderator, as the first step towards healing divisions.
The Hourglass Foundation
$25,000
Lancaster in One Room
The proposed project is a "deliberative mini-public," which, in partnership with Franklin & Marshall College will bring a randomly selected, representative group of Lancaster County residents together to deliberate solutions to some of the most pressing issues facing Lancaster County such as affordable housing. The goal will be to overcome polarization, both politically and geographically within the county, to provide local solutions and good public input to elected officials.
Paris Meyers Fund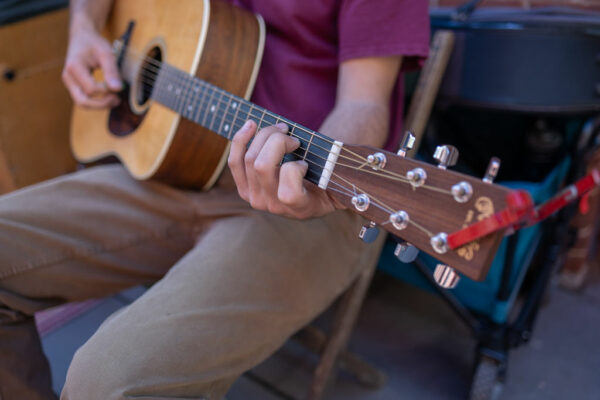 The Paris Meyers Musical Endowment Fund promotes music education in Columbia.
Paris Meyers Fund Grant Awards (Click to expand)
Music For Everyone
$1,700
Music Support for Students in Columbia School District
Music for Everyone will partner with the Columbia School District to provide access to musical instruments for students unable to afford them. In addition, MFE will assist in providing musical educational materials and instructional support for teachers and students. In addition, Music for Everyone will repair instruments currently owned by the school district to get them back in working order and available to students.