Community Bridge Builders Program
The Community Bridge Builders Program promotes bold, visionary, and collaborative projects that honor differences between people, promote greater levels of understanding, and enhance civic dialogue.
Lancaster County is filled with creativity, compassion and caring, but we know not every resident feels a sense of belonging here, whether it is based on skin color, sexual orientation or identity, disability, religious belief, or other factors. We challenge our county's CBO leaders to identify new programs to advance appreciation for–and welcoming of–varying perspectives.
The Community Bridge Builders Program will create bold new pathways for Lancaster's residents to build a culture of belonging – together.
Grants range from $10,000 to $25,000 with $150,000 in funds total.
THIS GRANT APPLICATION IS NOW CLOSED!
Community Bridge Builder Program Info Session
Learn how you can partner with us through the 2023 Community Bridge Builder Program!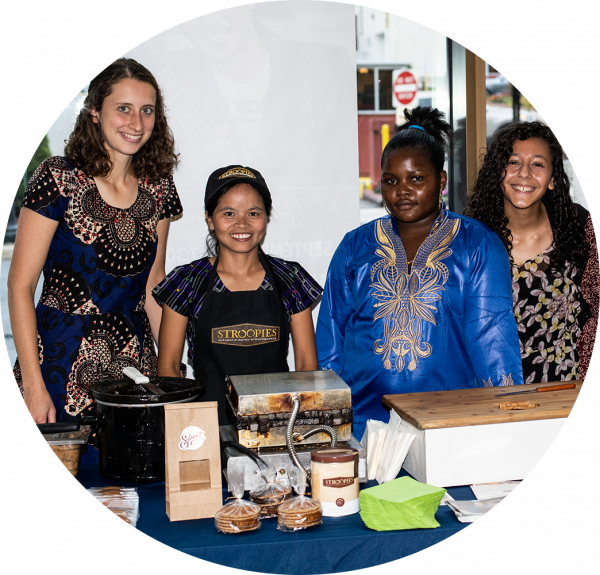 Project Examples
The aim of this grant opportunity is to allow for social innovation and idea generation from the within the community. The Community Foundation is deliberately placing minimal parameters around what these programs might entail. We are issuing a challenge for the best visionary projects seeking to bring historically or recently divided groups into harmony with one another. The following are examples are hypothetical.
• A synagogue, church, and mosque share meeting space and set up regular meetings to listen to one another and work together on a shared project.
• A CBO serving rural Lancaster County residents who are mostly white and an organization serving mostly BIPOC residents create opportunities to share volunteers for assisting with programs and events at both sites.
• An interfaith association of clergy creates an interactive LGBTQ+ listening/Q&A opportunity for congregations wrestling with how LGBTQ+ concerns fit into their theology and practice of faith.