Community Resources and Scholarships
In an effort to expand our resources for students, we have compiled a list of community resources and scholarships available for Lancaster County students. Browse the list to see if one of these programs might be right for you.
If you are an organization offering scholarships or resources for Lancaster County students reach out to promote your program on our page.
See if one of these programs might be right for you:
General Scholarships and Community Resources
Scholarship America Scholarships
Scholarship America not only manages our scholarships, but they manage many other scholarships across the nation. They offer educational resources to help you navigate transitioning into higher education, and you are also able to apply to multiple scholarships though their website.
Lancaster Dollars for Higher Learning Interest Free Loans
Lancaster Dollars for Higher Learning continuously offers interest-free loans for students who have graduated from Lancaster County high schools.
"By providing interest-free loans we are helping students attain their dream of higher education. Since the loans are repaid, the funds are again available to provide funding to more students…"
Raise Me Micro-Scholarships
"Raise Me" partners with more than 200 colleges to reward high school students based on individual achievements throughout 9th-12th grade. Students are awarded by colleges and universities who partner with RaiseMe, and each college or university creates its own program of micro-scholarship. Colleges decide what achievements they want to award and how much they will award to students who meet their eligibility requirements (which can be found on their College page). For example, one college might offer $50 for an A in Algebra, another might offer $300, and so on. See eligibility requirements here
*The amount earned via RaiseMe does not represent the entirety of institutional aid that the college will award you if you are accepted and enroll in their school.
Horatio Alger Scholarship Programs
As one of the nation's largest need-based college scholarship programs in the country, the "Horatio Alger Scholarship Programs" specifically assist high school students who have faced and overcome great obstacles in their young lives. While many programs are directed primarily to recognizing academic achievement or leadership potential, the Horatio Alger Association seeks students who have exhibited determination, integrity, and perseverance in overcoming adversity, as well as have critical financial need. See eligibility requirements here
Scholarships for Asian American and Pacific Islander Students
It can be hard for AAPI students to find college funding. Check out these scholarships, grants, and financial resources for Asian American and Pacific Islander students in college.
Homeless and Low-Income Student Resources
The college years are often full of excitement, self-discovery, exploration and growth. Naturally, there are challenges, too. However, for low-income students, completing their education can be far more stressful as it requires them to work just as hard to achieve the same outcome with less stability and fewer resources.
In this guide, learn about the impact of basic needs insecurity, the barriers that low-income students face and those who are more at risk. .
Scholarships for HBCU Students
This guide is about scholarships for HBCU students and related resources. HBCU scholarships and grants can supplement federal financial aid to help students fund their degrees. HBCU scholarships recognize the merit and potential of students with unique financial considerations.
OLGA RUTH STRATTON & THOMAS E WOLF SCHOLARSHIP 2023
The Salvation Army Olga Ruth Stratton and Thomas E. Wolf Scholarship funds was established to make it possible for students of low to moderate income households to attend higher education institutions to continue their academic study or to learn a trade specialty.
Money for College: A Guide to Scholarships and Financial Aid
You don't want to skip this detailed guide to scholarships and financial aid. You'll learn some essentials and handy tips to help you get the most for you college!
Study.com Student Scholarship Awards
Study.com is thrilled to provide students with expert homework help as well as personalized answers to questions that you can't find in their library. Along with their commitment to make education accessible through engaging content and step-by-step solutions to improve students' understanding of concepts, they also want to reduce the financial barriers to a high-quality education. With this in mind, their team has created many scholarships to support students in their studies.
Student Scholarships are awarded annually. For any students that apply for these scholarships after the deadline, the award selection committee will consider their application next year. Before applying to an award, read the full terms and conditions for scholarships.
Adult Learner Scholarship from Study.com
Study.com is awarding a $1,000 academic scholarship to an adult learner who is a current or prospective student. It is our mission to make education accessible to all and in providing this scholarship we hope to reduce barriers to adult learners completing their degree. One Scholarship Awarded Annually. Application Deadline: November 1, 2023.
Special Interest Scholarships
CNA Scholarship
Our scholarship award amount is $500. The scholarship has the following criteria:
Applicants must be accepted into a state-approved Nurse Aide, CNA, or LNA certification program by October 1st.
Applicants must be a United States resident and at least 18 years old.
Entries must be received by September 21st and a winner will be contacted by October 1st.
The scholarship winner will be determined once all entries have been reviewed. Applicants are selected on a variety of factors, including:
Scholarship application delivery (attention to detail with answers, grammar, etc.)
Your foundational reason for wanting to become a CNA
Your reasons for wanting to be awarded this scholarship
Full details: https://cnaclassesnearme.com/cna-scholarship/
---
CNA Free Training Scholarship
HOW TO ENTER
To be eligible for the scholarship you will need to fill out all of the fields in the submission form (see link below). The winner will be based on their staff's determination of the candidate with the most compelling story on why they would like to become a CNA and why they feel they deserve the award.
Entries must be received by April 2, 2023 and the winner will be notified by April 16, 2023
ELIGIBILITY CRITERIA
– Applicants must be accepted into a state-approved CNA course/certification program by May 31, 2023.
– Applicants must be a US resident and over the age of 18.
SCHOLARSHIP AMOUNT
CNAfreetraining.com will make out a check in the amount of $500 to the accredited certification program the scholarship winner chooses to attend.
READY TO APPLY? Visit their website: https://cnafreetraining.com/about-us/cna-free-training-scholarship/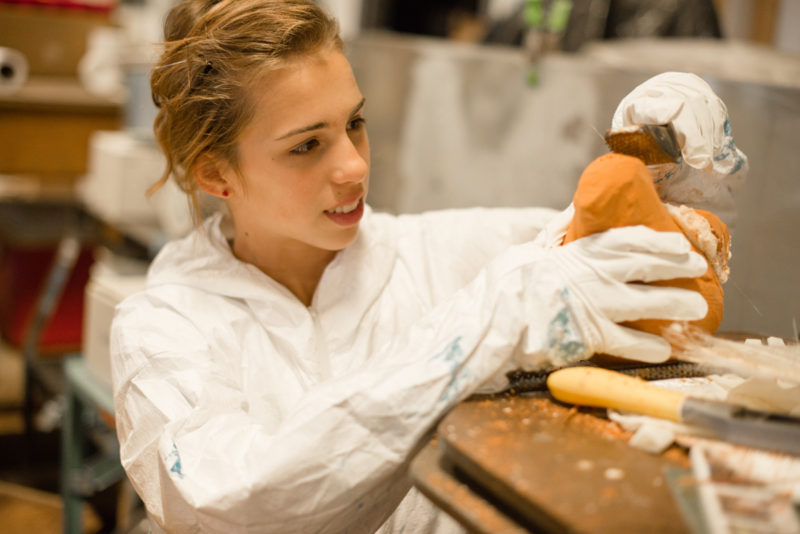 General Scholarships at the Community Foundation
We offer general scholarships available for Lancaster County residents!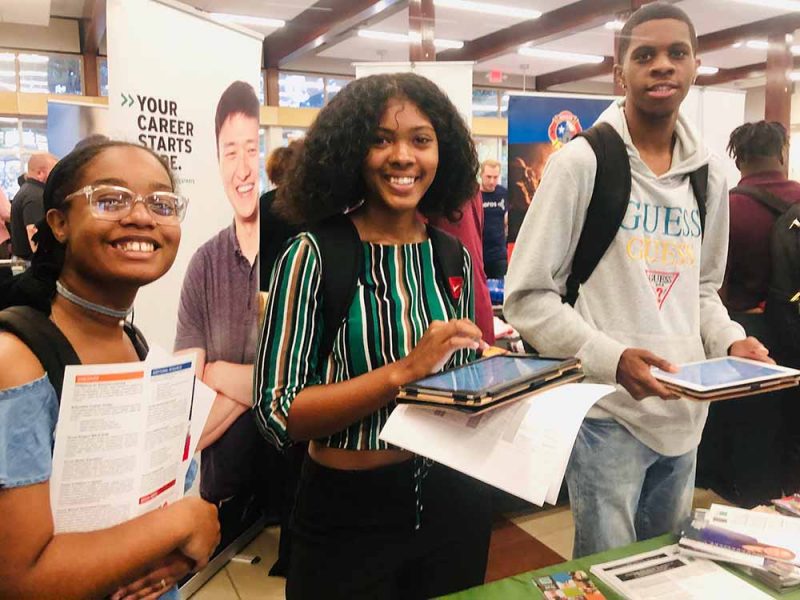 School-Specific Scholarships at the Community Foundation
Your individual school might have a school-specific scholarship available!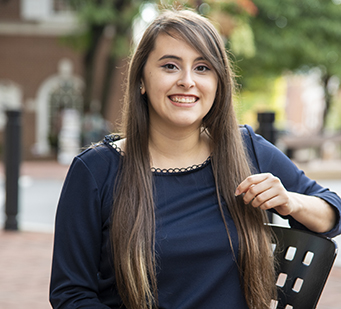 Need Help?
Contact our Program Officer, Alma Felix