The Community Foundation is excited to announce our newest Baldwin Leaders! The Baldwin Leadership Program supports the personal leadership development of individuals to benefit the residents of Lancaster County. The Community Foundation has expanded the Baldwin Leadership Program to ensure access and participation of individuals who represent the diversity of our community, especially people of color.
The new and improved iteration of the Baldwin Leadership Program is an extended, 18 month experience that aims to to build a cadre of strong community leaders who reflect Lancaster County today and tomorrow!
This new group of leaders is an extraordinary group, and we can't wait to see what comes from their experience! Check out the new Leaders below and learn a bit about what they have planned for the next 18 months: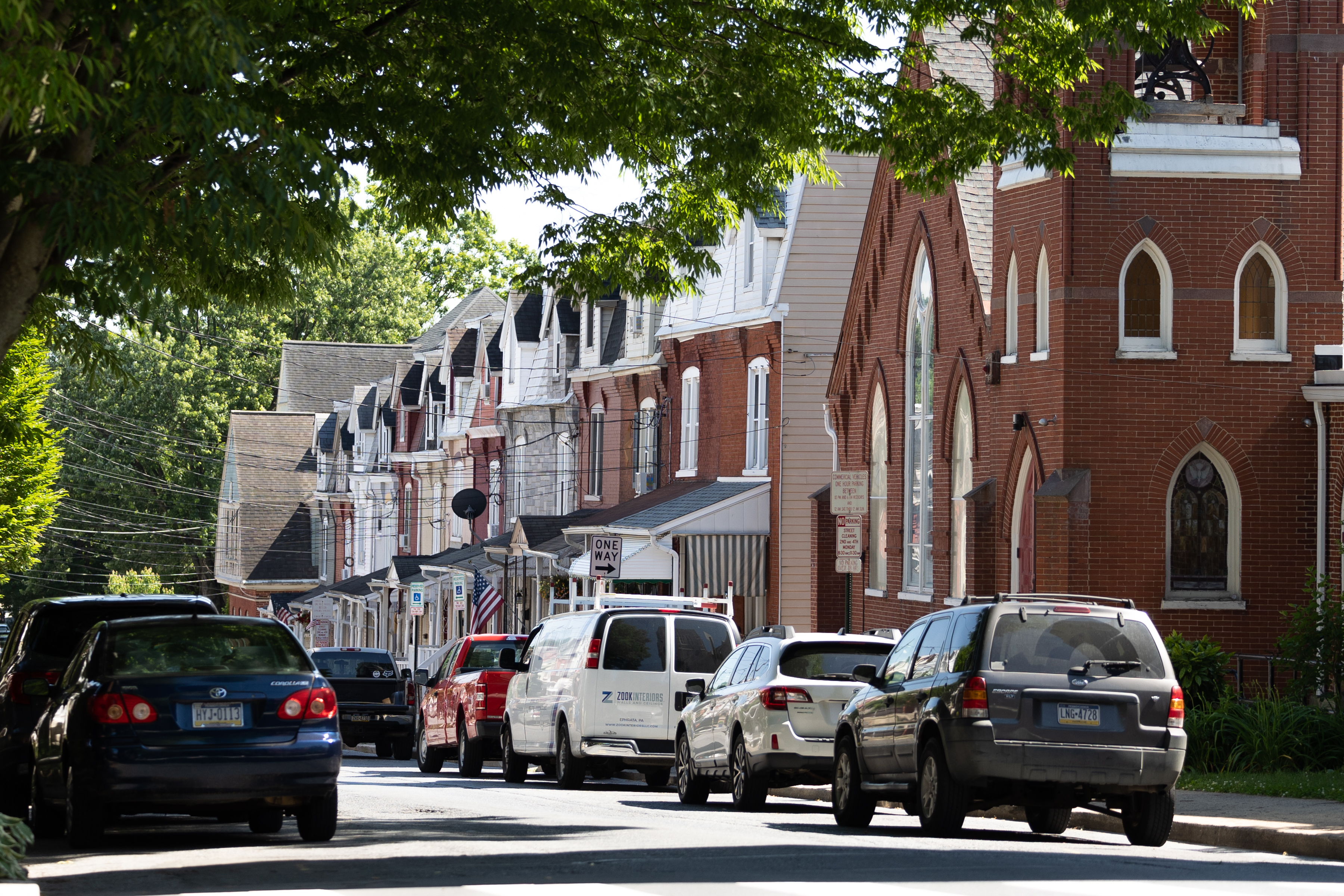 Willonda McCloud, Bright Side Opportunities Center

African American Women and Hair: A Journey of Discovery
Recognizing the importance of executive mentorship and connecting with Lancaster's African American women and girls, Willonda has identified 4 areas to improve her personal and professional leadership goals: body language, preventing procrastination, managing stress and strategic thinking.
Dan Jurman, Community Action Partnership

Healing My Past by Connecting to My Heritage
Dan's work in Lancaster has a higher profile recently due to his work at CAP and the Mayor's Commission to Combat Poverty. Most people who know him don't realize he's never truly known himself. Dan has never met his Puerto Rican father. He's lived his life stuck between two worlds; one that's never fully accepted him and one he's never fully known. Dan's Baldwin project is to find and meet the other half of his family, and to understand his full heritage.
Sara Johns, Mom's House of Lancaster 

Professional Growth by Understanding My own emotional intelligence
Sara has broken stereotypes of single teenage mothers as she obtained experience and education to become a professional, community leader. She's now ready to learn the "why" questions about the way things work on a community level, while gaining a sense of belonging to the broader community.
Kate Good, Parish Resource Center


Finding Balance and Strength through Rigorous Practice & Persistent Self-Reflection
Kate will embark on a 250-hour yoga teacher training program and retreat for personal reflection and self-awareness while advancing her leadership skills. The in-depth training will provide a disciplined way to expand her role in helping community benefit leaders focus on self-care through Contemplative Practices.
Mitch Nugent, PRiMA Arts, Inc.

Broadening Leadership Horizons
Mitch intends to broaden his understanding of our community's niches and perspectives to better serve the fullness of Lancaster's population. He will engage influential cultural events in leading cities with a focus on exploring what invigorates their creative leaders while enriching the lives of residents in fresh ways. Mitch will stretch his thinking in pursuit of leadership growth and intentional life balance.
Valdijah Brown, Thaddeus Stevens College of Technology

Transforming Pain into Beauty
Valdijah will develop new skills centered on expressive arts; writing, art, and yoga for self-healing. The program will gently open and transform counterproductive coping strategies developed from childhood trauma. Valdijah's personal leadership plan targets four domains: knowledge, relational, experiential, and spiritual. Her self-work will build capacity to work more effectively with vulnerable populations in educational and community settings.
Karen Kerper, Youth Advocate Program

Fearless Leader
Karen seeks to discover the positive effects of fear by challenging her self-perceived limits to explore the other side – endless possibilities. It's about the personal growth that comes from exposing fear through real-life extreme experiences, including skydiving and a 5K obstacle course race. Karen will achieve confidence and growth to broaden the perceptions on the world, situations, and herself.
Back to All News