Clean Water Partners Has Awarded More Than $60,000 in Community Conservation Grants
We are pleased to announce that the Lancaster Clean Water Fund has awarded $64,837 in grants to support crucial water quality projects across Lancaster County.
These grants will support projects ranging from hands-on waterway cleanups, educational initiatives, and community engagement activities, to faith-based collaborations and artistic installations. These efforts will bolster our community's connection to our local waterways, promote sustainable practices, and enhance the health of our streams and groundwater, aligning seamlessly with the objectives of Lancaster's Countywide Action Plan (CAP).
Each funded project symbolizes a step forward in our collaborative journey towards cleaner and healthier waters in Lancaster County.
Lancaster Clean Water Fund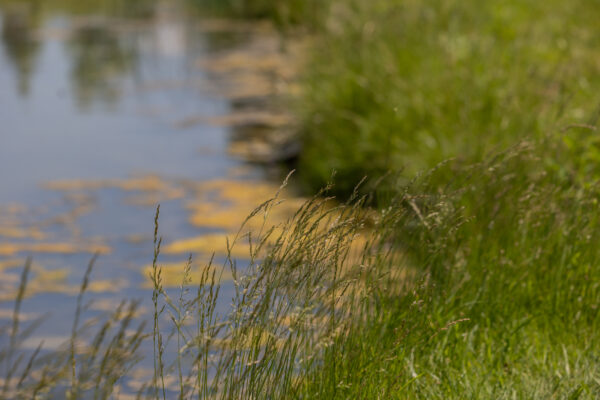 With the majority of Lancaster County streams and much of our groundwater unhealthy, our community is a priority area for reducing nitrogen, phosphorus and sediment by 2025 in accordance with Lancaster's Countywide Action Plan (CAP). The Lancaster Clean Water Fund provides a unique opportunity for grantees to work with landowners, leaders and communities across the county on education, restoration and protection projects to improve water quality. The fund supports the projects that address clean water priorities as well as the pollution reduction goals in Lancaster's CAP.
Lancaster Clean Water Fund (Click to Expand)
Alliance for the Chesapeake Bay
$12,000
SoWe Project Clean Stream
Project Clean Stream is an initiative by the Alliance for the Chesapeake Bay, offering hands-on opportunities through local partnerships to take action in restoring clean local waterways. Volunteers are empowered with the agency to lead their own stream cleanups and build a stronger sense of place in their communities, ultimately fostering a healthier and more sustainable relationship with the Chesapeake watershed.
In this project, the Alliance plans to focus its efforts in the Southwest quadrant of the City of Lancaster, where there will be two staff-led cleanups and smaller monthly community champion-led cleanups in collaboration with local institutions. Stipends will be provided to these champions for their time. The project also places a strong emphasis on tracking a cultural and behavioral shift concerning litter and aims to build educational aspects and public awareness regarding litter's impact on clean water. The Alliance has been an active partner with SoWe for the past few years, and this project will further enhance this collaboration.
Interfaith Partners for the Chesapeake
$14,837
Expanding the One Water Partnership in Lancaster County
The Lancaster One Water Partnership (LOWP) serves as a regional center for faith-based initiatives aimed at addressing the complex challenges and opportunities related to non-source pollution. Through collaboration with faith-based communities, LOWP engages with non-traditional partners, particularly private landowners, many of whom are sources of stormwater pollution or have the potential to significantly increase tree canopy coverage, aligning with the objectives outlined in the Countywide Action Plan. To realize these objectives, LOWP has outlined a comprehensive strategy, which includes conducting quarterly events in partnership with congregations to establish connections with faith communities across the region, recruiting 3-5 faith-based congregations in Lancaster County to establish green teams and action plans, organizing monthly meetings with the volunteer Lancaster Task Force, developing an experiential education program centered around water-related issues, and fostering relationships with 3-5 DEIJ faith-based congregations to identify the most effective means of supporting local leaders in advancing equity and justice in clean water initiatives.
Let's Go 1-2-3
$15,000
Southeast Growing Greener & Sowing Seeds of Change
The purpose of this Let's Go 1-2-3 project is to engage the southeast neighborhoods in the City of Lancaster around green space(s) and sustainable practices for healthy lands and clean water.
This Let's Go 1-2-3 endeavor seeks to broaden its outreach by collaborating with Thaddeus Stevens College and the Lancaster City Housing Authority. Under the project banner, "Southeast Growing Greener & Sowing Seeds of Change," it will employ the Let's Go 1-2-3 engagement model to achieve the following objectives: (1) establish a Community Green Team, (2) develop and implement neighborhood surveys to enhance awareness and knowledge concerning green spaces and sustainable practices for land and water health, and (3) culminate in a Nature Fest designed to celebrate and engage the community.
City of Lancaster
$15,000
River Connections
This funding will support the continuation of the River Connections project, which has increased awareness and engagement with local communities of color, enhanced their relationship, highlighted their history, and encouraged action to protect and care for the Conestoga River.
The primary portion of the funding will be to develop and implement a Love Your Block River Connections grant to support the continued installation of storm drain murals and performance art throughout the City. City of Lancaster will use the remaining funds to engage a local artist to help us bring to life Rosie the Fish, an animated ambassador, to educate the public, specifically school-aged residents, about the river and the work done through the River Connections project.
Friends of Fishing Creek
$8,000
Engagement and Education of our Watershed Community
The Friends of Fishing Creek are committed to involving the local community and businesses in educational initiatives aimed at preserving the Fishing Creek Watershed's ecosystem. They plan to participate in the 2024 Annual Solanco Fair, offering insights into the ongoing conservation efforts and challenges faced by the watershed. Educational materials and recycling bags will be distributed to raise awareness. Additionally, collaboration with fifteen Jeep organizations is planned to educate them on their environmental impact and promote responsible recreational use of the watershed. An educational drive along the public dirt road adjacent to Fishing Creek will be organized, featuring multiple stations staffed with volunteers to provide information on various environmental topics. The event aims to foster a deeper understanding of the watershed's ecology and encourage sustainable practices to protect this sensitive ecosystem.