Announcing Scholarship Awards for 2023-2024!
The Community Foundation is honored to award yearly scholarships to help advance Lancaster County students' education. We thank our generous donors for their passion in supporting the next 100 years and beyond. This year, we are proud to award 34 scholarships to extraordinary students pursuing careers in various fields such as agriculture, mechanical engineering, pre-med, international relations, biochemistry, journalism, economics and much more!
Thanks to you and countless other students' hard work, we know that our community's future is looking Extraordinary, and we can't wait to see what you all accomplish in your next chapter!
ALBERT S. ROSMAN SCHOLARSHIP
Available to Conestoga Valley High School students regardless of the field of study. $1,500 for one year.

Nolan Armstrong
Throughout my high school career, I have been involved in various clubs and activities that my school had to offer. I joined the Technology Student Association in 7th grade and led the club as President from 2021-2022. Our chapter team was named state champion at the 2022 PATSA State Conference in a parliamentary procedure-based competition. In my 11th and 12th grade years, I was an active member of the National Honor Society and Science National Honor Society, where I helped organize fundraising events for those in financial need and environmental sustainability. I also participated in the North Museum Science and Engineering Fair, where I was recognized by the Pennsylvania Society of Professional Engineers for my research paper on internal combustion engines. I look forward to continuing my education at the University of Michigan and commissioning as a United States Air Force Officer through the University's Air Force ROTC program.
CHARLES W. SHOFF SCHOLARSHIP
Available to Lancaster County students planning a course of study in Geology, Medicine, Agriculture, Mechanical Engineering, or Mechanical Drafting. $1,000 per year, renewable.

Andrew Bliss
Attending Cornell University and majoring in Biomedical Engineering/Pre-Med.

Audrey Hovan
Attending Temple University and majoring in Nursing.

Micah Weaver
Attending Penn State University and studying Mechanical Engineering.

Abigail Zorrilla
Abigail Zorrilla is a junior attending Gordon College. Majoring in Biology with an Environmental Science Concentration, she hopes to pursue a career in sustainable agriculture. Abigail is a starting midfielder for the women's lacrosse team. She is also involved with La Raza, the Latino student organization, and La Vida, which is the college's outdoor education program. In her free time, Abigail enjoys hiking, exercising, and crocheting.
Frank A. Wint Scholarship
The award is to be given annually at graduation to a member of the senior class in recognition of the qualities of strength and character, effort for self-improvement, and contribution to fellow students by example and achievement. $1,000 per year, $500 per student.
Rowan Kimmel
Rowan Kimmel is a recent graduate of Lampeter-Strasburg High School. She plans to attend the US Naval Academy to study Operations Research and play D1 lacrosse. Her high school leadership roles include lacrosse team co-captain, Asian Culture Club president/Inter-Club Council representative, Varsity Club officer, and L-S Mini-THON Registration Committee co-chairperson. Some of her top academic accolades include LSHS class of 2023 salutatorian, L-L League A. Landis Brackbill Award runner-up, 2022 USA Lacrosse Academic All-American, and Lancaster South Rotary Club Student of the Month. She participated in lacrosse and tennis her senior year; her top athletic awards include 2023 L-L League Section 2 MVP, 2022 USA Lacrosse All-American, Gene Snyder Athletic Award, and L-L League Section 2 lacrosse team champions.

Jason Long
My name is Jason Long and I am currently a senior at Lampeter-Strasburg High School. In the fall, I will be attending Messiah University to study physical therapy and play baseball for the Falcons. While in high school, I was a member of National Honor Society, Interact Club, Baseball team, Golf team, and the Fellowship of Christian Athletes. I held a 4.0 GPA throughout my high school career. In my free time, I enjoy hanging out with friends, weightlifting, playing baseball and golf, and spending time with family.
GEORGE W. MCKIBBIN SCHOLARSHIP
Available to African American students from Lancaster County. $2,000 per year, renewable.

Eden Addisu
Attending Brown University and majoring in Public Health.

Kensington Edmond
I am a part of Math Honors Society and Science Olympiad. I held leadership positions in tennis, 4-H, Key Club and National Honor Society. I have received awards in 4-H and tennis. I volunteered a summer to teach kids tennis.

Beatrice Gauthier
My name is Beatrice Gauthier and I am a sophomore at Pennsylvania State University-Main Campus. Currently, my intended majors are Marketing, Telecommunications, and possibly French. I am a part of the Smeal College of Business and I am a student mentor to incoming freshmen. I'm involved in our campus tour guide program and homecoming.

Tianna Lawrence
Attending Howard University and majoring in Nursing.

Xavier Samuel
Attending Wesleyan University and Majoring in Economics.
JAMES R. BUESCHER SCHOLARSHIP
Available to Lancaster County students planning a course of study in Creative Writing, Journalism, Marketing, Mass Communication, and Media Studies. $550 for one year.

Olivia Schmid
As a junior studying English Creative Writing at Franklin & Marshall College, Olivia Schmid is pursuing opportunities in and beyond college in creative writing, innovation, and publishing. She is an active participant in F&M's book club and Alpha Phi sorority, as well as taken up multiple leadership roles in F&M's student-run newspaper, The College Reporter. Additionally, Olivia works as a part-time content writer intern for WebstaurantStore. In her free time, she enjoys writing and reading for leisure, as well as spending time with friends and family.
John H. Gehr Scholarship
Based on academic excellence, intended college major (specified as telecommunications, business, information technology, and engineering), essay, work ethic, leadership, communication skills, and activities. $250 per year.
Kayla Perry
My name is Kayla Parry, and I am a 2023 graduate from Garden Spot High School (GSHS). I will be attending Olivet Nazarene University in the fall to major in Marketing, with a minor in Sports Management. I also plan to join the Olivet Swim and Dive Team to compete collegiately in the National Association of Intercollegiate Athletics. I will always cherish my years at GSHS in which I participated in the marching band and concert band by playing both the flute and piccolo. I also had the opportunity to serve as section leader in the band. One of my most memorable moments was when I represented GSHS on the pool deck and in the pool as a Lancaster-Lebanon League Champion in the 200 IM (2022) and 100 Fly (2022). I was also a four time PIAA District 3 swimming participant (2020-2023), and a two-time PIAA state qualifier (2022 & 2023). In addition to high school swimming, I also trained and competed with the Lancaster Aquatic Club (LAC). As a member of LAC, I qualified for USA Swimming Speedo Eastern Sectionals (2019-2023), and USA Swimming Speedo Futures Championships (2022-2023). When not swimming I served as a volunteer in the New Holland Upward Youth Basketball Program, regularly attended my church's youth group, and enjoyed spending time with my family. I am excited about my future and what will come next.
JOSEPH AND CLAUDINE HESS SCHOLARSHIP
Available to all Lancaster County students regardless of the field of study. $2,000 per year, renewable.

Hannah Adair
Hello! My name is Hannah Adair and I just recently graduated from Manheim Central High School. In high school, I was involved in various clubs and Honors societies such as Student Council, Interact Club, Spanish Club, National Hispanic Honors Society, National Math Honors Society, and National Honors Society. I have played soccer for 15 years, playing for various club teams as well as my high school soccer team. I look forward to attending Messiah University to major in Health and Physical Education and play on the Women's soccer team.

Isabella Astuto
Isabella Astuto is a rising sophomore majoring in Creative Writing at Emerson College in Boston, with minors in Journalism and Media Studies. They grew up in Mount Joy and went to Lancaster Mennonite High School. In their freshman year of college they were on the staff of The Emerson Review and was Executive Secretary and Writing, Literature, and Publishing Senator for the Student Government Association. They made Dean's List both semesters and have been published in publications outside of college, such as jfa human rights journal and Moonscape Press.

Brandon Bixler
Brandon Bixler of East Earl, PA is a sophomore student at Penn State University Schreyer Honors College. He is majoring in Agricultural and Extension Education with a minor in International Agriculture. At Penn State, Brandon is involved in the College of Agricultural Sciences Student Council and is a member of the Presidential Leadership Academy. Brandon hopes to become a high school agriculture science teacher in Lancaster County following graduation

Grace Fafel
Grace Fafel is a resident of Conestoga and is a 2022 Penn Manor High School graduate. While attending high school she was active in chorus, musical theatre, orchestra, student government, and community volunteering. Grace is passionate about music and as the daughter of a Penn Manor school teacher, she is also passionate about education. Also, as someone with Type 1 Diabetes, Grace is also passionate about advocating for others who face similar challenges. Grace is excited to begin her college journey at Lancaster Bible College in the fall to pursue a degree in Music Education.

Grace Forry
Hi my name is Grace Forry I am a recent graduate from Hempfield High School. I will be attending Grove City College in the fall to major in Middle Level Math and Science Education and Elementary Education. I will also be playing lacrosse at Grove City.

Lejla Hamzic
During my freshman year at Slippery Rock University, I was elected one of four as a Freshman Senator in the Slippery Rock Student Government Association. Within this position, I delegated with a committee to plan various events on campus, such as a safety management event, homecoming elections, and efforts to better the lives of freshmen on campus. At the end of the first semester, I made the Dean's List with a 4.0 GPA. I have interests in music and the outdoors!

Sophia Harrill
Sophia Harrill is the daughter of Galen and Zlatka Harrill of Manheim. She graduated from Manheim Central High School's Class of 2022 and will be attending Lafayette College for Chemical Engineering with the hopes of eventually working to create more sustainable plastics to help make our planet cleaner!

Hannah Kline
My name is Hannah Kline, and I will be attending Penn State University's Schreyer Honors College at the University Park campus to pursue a degree in biochemistry and molecular biology. In addition to my studies, I hope to further pursue my interests in rock climbing, cooking, and film. I also look forward to joining a research lab while on campus. Ultimately, I hope to earn my Ph.D. in biophysics and end up in medical research.

Lauren Leister
Lauren Leister is the daughter of Tim & Bethany Leister. She graduated from Warwick High School in June of 2023 and will be attending The College of William & Mary, majoring in Public Policy. Following college graduation, she plans to attend law school. In her free time, Lauren enjoys playing field hockey and lacrosse, running, reading, and spending time with her friends and family.

Maria Longenecker
Maria is a 2022 graduate of JP McCaskey High School and plans on attending Eastern Mennonite University in the fall to major in biology with a minor in Spanish.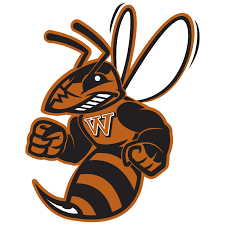 Ethan Lown
Ethan Lown is a political science major, business management minor at Waynesburg University. A rising junior, Ethan plays on the Men's tennis team, serves as the Student Senate President, and works as a student ambassador. Following the completion of his undergraduate degree, Ethan will attend law school and pursue a career as a lawyer.

Iyana Nissley
Attending Drexel University and studying Biomedical Engineering.

Luke Redcay
Luke Redcay (18) is a recent graduate of Manheim Central High School. He is the son of Eric and Denise Redcay and resides in Mount Joy, PA. While a student at Manheim Central, Luke exceled in both academics and athletics. He was honored to be named captain of both the Varsity Soccer and Track & Field teams during his Senior year. He is active in his church youth group at Manheim BIC. Luke has a love for all things outdoors and new adventures. He will be attending Messiah University in the Fall to pursue a degree in Engineering.

Melody Pha
I am a rising junior at Messiah University as an English major with creative writing and TESOL (Teaching English to Speakers of Other Languages) certification. I am a part of the Asian Student Association on campus as the underrepresented advocate. I am a writer for The Collaboratory Newsletter, an organization affiliated with Messiah. I volunteer in the local community through the Agape Center for local and global engagement. I am a multicultural flowers scholar. I have been on the dean's list all semesters.

Lucy Shettel
Hello, my name is Lucy Shettel and I am currently attending Temple University. I am a biology major on the pre-veterinary track and am completing certificates in Computer Programming and Genomic Medicine. I aspire to work with animals and give back to others through my future career. At Temple I am busy attending club meetings, going to chapter for the sorority that I am a part of, and am currently studying abroad in Rome, Italy. I am excited to see classes and other college events return to normal as the world recovers from this global pandemic. Temple has provided me with a great opportunity to explore new areas of life and broaden my horizons by encountering new experiences in PA and beyond.

Paige Snyder
Paige Snyder is the daughter of Ryan and Jamie Snyder. She is a member of the graduating class of 2022 from Manheim Central High School. Paige is an attendee at Manheim Brethren in Christ church where she serves as a small group leader for middle schoolers and is on the worship team. Paige played varsity soccer and basketball during her high school years. In addition to athletics, she is an active member of many clubs and societies in school such as Spanish club, medical careers club and national honor society to name a few. Paige also serves as the co president of student council and interact club, both community service oriented organizations. After high school, Paige plans to attend Lock Haven University studying with the goal of becoming a physician assistant.

Savannah Stauffer
I, Savannah Stauffer, am a senior at Ephrata High School. I am involved in my church youth group, and with that comes a lot of volunteer opportunities. Every summer, my youth group goes on a weeklong mission trip. In 2019, we went to Juniata County and helped build a retaining wall for a local camp. In 2020, we went to Gatlinburg, TN to help build a large deck for a local coffee shop. This past summer, we went to Costa Rica to serve at a local church in Guadalupe. In June, we are going to Harrisburg, PA for our summer mission trip! In addition, to our summer mission trips, I also go on winter weekend trips to Reading, PA to help paint and remodel Arrow's Christian School. This building is currently a church being renovated into a school. While I am an incredibly active member of my youth group, I am also involved in several school clubs. I am currently president of my school Bible Study club. I organize the events and decide what needs to be discussed during our leadership meetings. I plan who is teaching for the week, leading prayer, and worship. I have served as vice president and on the leadership team in my previous years of high school. Additionally, I am president of Science National Honors Society and was vice president last year. In this organization, we plan events in which high school students can volunteer in a science manner. I am also a member of Link Crew, an organization of upper-class students helping with the freshman transition to high school. Lastly, I am an active member of the National Honors Society where students complete volunteer work in their community. Some of the awards I have received throughout high school include being selected by the Denver & Ephrata Rotary Club as the student of the month for October 2022, receiving 3rd place at the North Museum Science & Engineering Fair in the material science category, placing silver on the level two National German Exam, and placing bronze on the level three National German Exam.

Emmy Varner
My name is Emmy Varner and I will be a sophomore at Messiah University, studying for a degree in elementary education. At college, I am a part of the Handbell Choir, Outdoor's Club, and Education Association of Messiah. I also volunteer as a part of Tabitha's and the Curator Club at the Oakes Museum. Currently I am working as a camp counselor at Camp Hebron. A fun fact about myself is that I enjoy crocheting amigurumi animals.
Jason M. Truitt Scholarship
Available to any current, graduating high school senior or recent graduate who is or was a Big or Little with Big Brother Big Sisters of Lancaster County. $400 for one year.
3 scholarship available for the 2023-2024 school year.

Tyler Martin
I am a first-year student at Lancaster Bible College and believe I am on God's predetermined course for my life. At LBC, I am majoring in health and physical education, and I sense that God is calling me to shine a light on students who lack a caring role model. My goal is to use this education to convey to students the value of leading healthy lives in a way that honors God. I was also fortunate to play volleyball for such a fantastic high school team. For the state of Pennsylvania's men's volleyball, I had the good fortune to be named 2x all-state and 2x all-district. Because of it, I had the good fortune to attend LBC men's volleyball, and we recently enjoyed the blessing of winning the CSAC conference finals!
Stephen Jonathan Swartz Scholarship
This scholarship was awarded to an extraordinary student from Susquehanna Waldorf School.