Announcing more than $140,000 in grants
We are proud to announce more than $140,000 in grants to support organizational capacity building, partnerships between community benefit organizations and businesses, and music education in Columbia. We appreciate all the organizations striving to make Lancaster County extraordinary!
Capacity Building Grants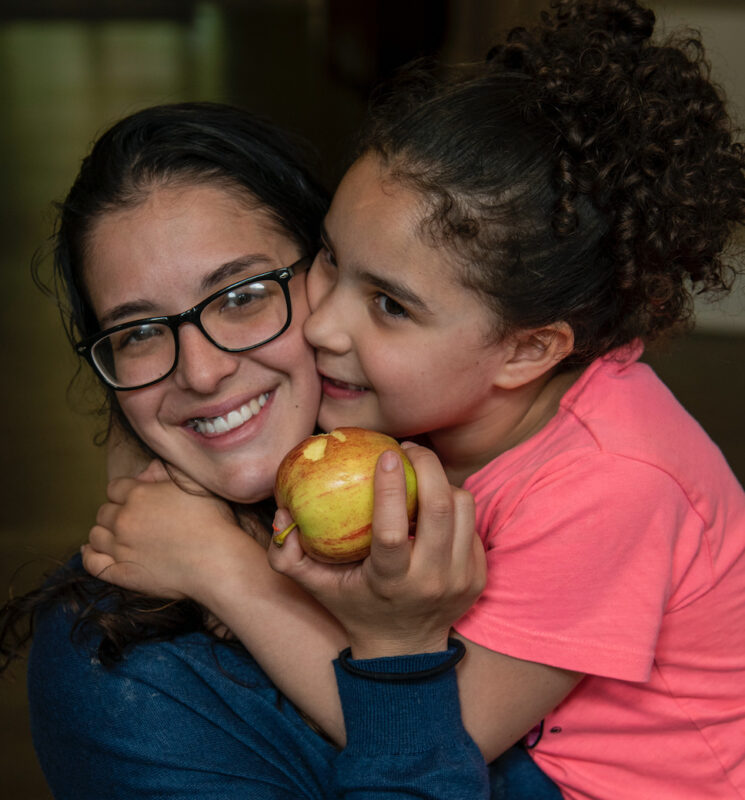 This grant supports projects that build an organization's capacity to fulfill its mission toward sustainability and success. Examples include strategic planning, board development, succession planning, marketing and/or development plans, collaborative projects to create greater impact, enhance technology abilities, etc.
Grants of $10,000
Capacity Building Grants (Click to Expand)
Lancaster Farmland Trust
With its $7.5 million capital campaign – to preserve 4,000 acres of land on 50 farms – nearing successful completion, Lancaster Farmland Trust is contemplating its path forward. We're proud of our role as 'farmland protector'. We know that agriculture is critical to addressing a variety of pressing community needs like food insecurity and clean water. Through this capacity building grant, LFT will chart the course for the next phase of the organization by engaging a consultant to lead us through a strategic planning process that will result in a clear vision for the future.
Safe Communities, a program of Humanitarian Social Innovations
The key to building our organization into a strong and sustainable nonprofit that will serve Lancaster County for many years is strengthening our capacity for fund raising. Although we have years of experience in designing and delivering programs to stop child sex abuse and support adult survivors, we lack Development expertise. This grant will pay for a development consultant familiar with Lancaster County to help us grow our donor base, plan for a fund raising event we can build on in subsequent years, cultivate corporate sponsorships and more effectively identify grant opportunities.
Pennsylvania Immigration Resource Center
PIRC is celebrating its 25th anniversary in 2021 and has hired a strategic planning consultant to guide an in-depth review of PIRC's current business model, mission, vision, values, and internal culture to ensure that PIRC continues to provide life-saving services for another 25 years. A planning retreat and development of the strategic plan are funded by existing funding. LCCF funds will be used for consultant support for implementation of the strategic plan, support for board structure and engagement efforts, and operational/administrative expenses related to the strategic planning process.
Lancaster Family YMCA
The Lancaster Family YMCA is looking to purchase Finance and Budgeting software so that staff can more efficiently and effectively compile, adjust, and implement budgets and finance operations. After the upcoming merger with the YMCA of York and York County, the Lancaster Family YMCA, which will be called the YMCA of the Roses, will grow from an $7,000,000 organization to about a $15,000,000 organization so this software will be necessary to increase its capacity to handle the increased and more complex finance and budget needs.
Occupational Development Center
This grant would help us purchase needed video equipment and editing software. We serve Lancaster County adults with I/DD. The unemployment rate for this population is greater than 80%. As we train our individuals for future employment, we have found that traditional resumes don't capture who they are and what they are capable of doing. Shooting video resumes gives them a better chance to be seen, and show off their personality and skill sets. Additionally, we would use this equipment to record employment scenarios to show prospective employers what it means to hire someone with I/DD.
Bench Mark Program
Bench Mark Program is embarking on a gym relocation project in order to expand programming. Building renovations will be needed in addition to the purchasing of a building. Bench Mark Program will be engaging in their very first Capital Campaign over the next year.
Parish Resource Center
A reliable Internet presence and strong CMS have become essential to serving post-pandemic digital consumers. In an effort to make official PRC's COVID-responsive programming and grow into our evolving identity as a community-connector and direct services provider in Lancaster County, PRC is requesting $10,000 to fund an updated website and branding strategy. PRC will work with a local marketing firm to streamline our message, update our visuals, and retain a web developer to optimize our website to make it user-friendly for volunteers, clients, and our 77 community partners.
CBO & Business Partnership Program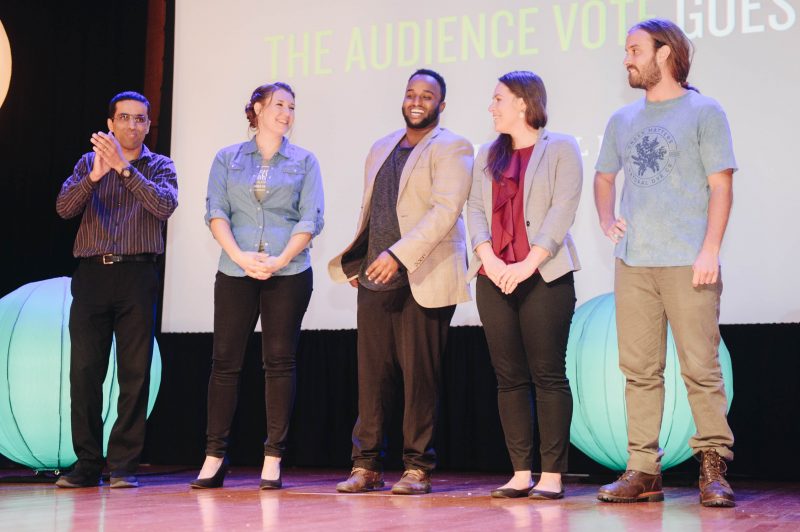 This program supports substantial and strategic CBO & Business partnerships between community benefit organizations (CBOs), and businesses that will achieve positive social and environmental impact on Lancaster County's residents and communities. Grants will support CBOs in advancing partnerships with local businesses, in order to deliver a greater combined impact.
Grants of $25,000
CBO & Business Partnership Program (Click to Expand)
Music For Everyone
The goal of MFE's Instrument Repair and Art Program is to repair instruments in the School District of Lancaster and to create original art with the un-repairable instruments. MFE will partner with Menchey Music Service to repair instruments and introduce good instrument care practices. LSJ Studios will lead the effort in creating art from broken instruments keeping them out of the landfills and providing opportunities for the public to enjoy. MFE would like to continue the success of the 2020 repair program in which 190 instruments were repaired and returned to music classrooms.
ASSETS
ASSETS has been engaging in conversations with partners who had to pause purchasing projects due to last year's pandemic. Supporting and purchasing from local vendors is once more an important aspect of their work moving forward. This project will be a culmination of our previous work in connecting large and small businesses focusing on implementing and executing our strategies. We will continue to work with large organizations to facilitate partnerships with small diverse businesses and to help them grow. Our focus will be on bridging the gap to create a more sustainable local economy.
Lancaster LGBTQ+ Coalition
In times of crisis, marginalized communities can further divide rather than collaborating for effective change. our need for support is paramount, even queer spaces are not designed to ensure fully affirming environments, perpetuating distrust and discrimination. In partnership with Evans Engineering, West 117 Foundation, and IF Real Estate, we will create the foundation for a thriving courageous community hub and communal living environment for all intersections of the LGBTQ+ community in Lancaster.
Paris Meyers Fund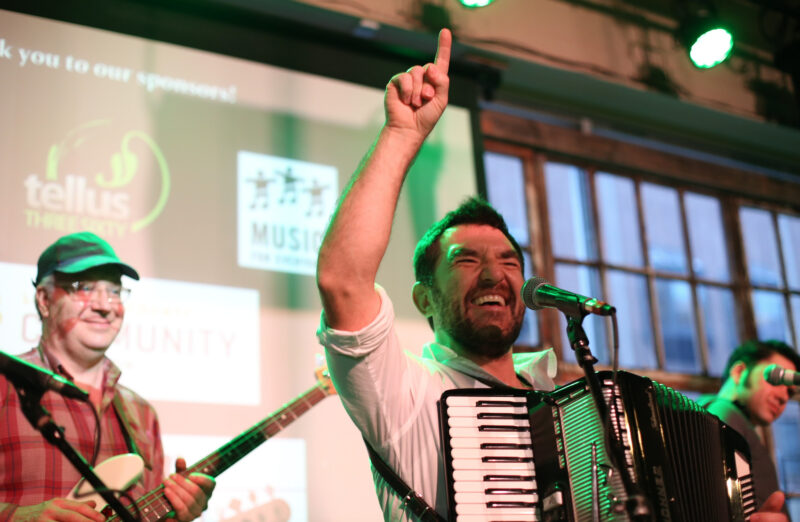 The Paris Meyers Musical Endowment Fund promotes music education in Columbia.
Grant of $1,600
Paris Meyers Fund (Click to Expand)
Music For Everyone
Music for Everyone will use funds to provide music education support to the students in the Columbia School District. Funds will be used for acquiring instruments, instructional support materials and supplies to the music education department.