Announcing more than $100,000 in Grants Awarded to Improve Lancaster County Water Quality
We are proud to announce more than $100,000 in grants to support the quality of water in Lancaster County. This grant will enable local partners to improve the efficiency and effectiveness of those projects using technology, cultural sensitivity, and science-based practices that will get our streams to clean and clear by 2040. The Lancaster Clean Water Fund is administered by the Lancaster County Community Foundation and managed by the Lancaster Clean Water Partners.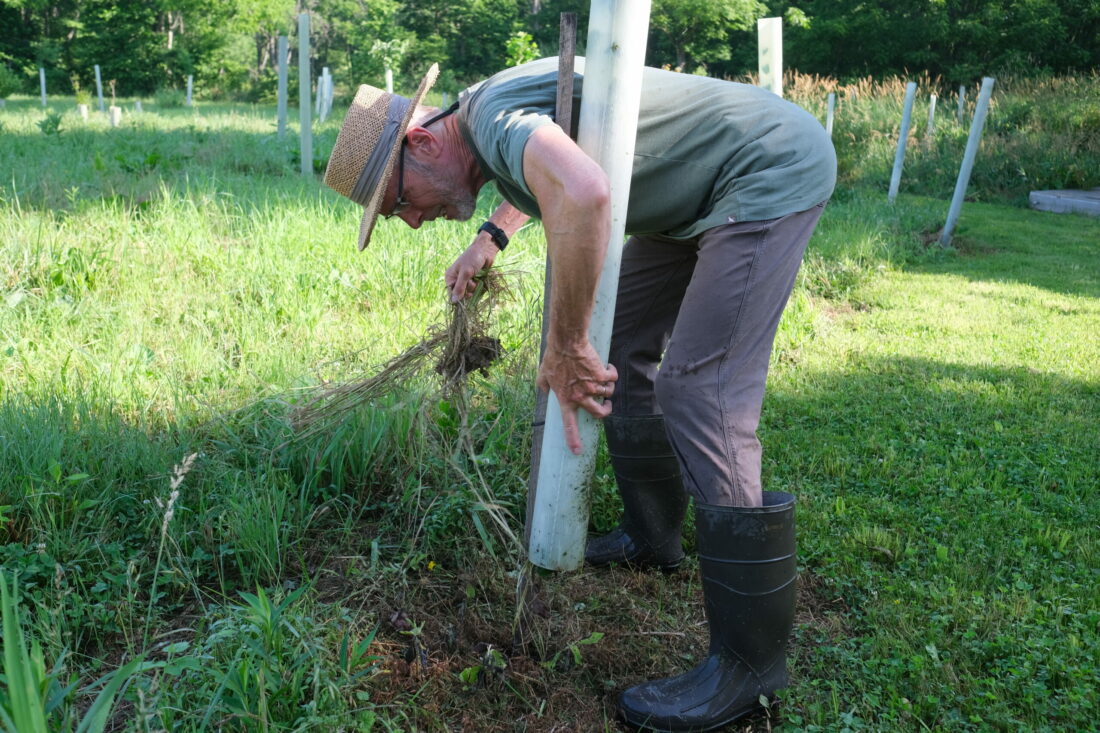 The Lancaster Clean Water Fund is a funding source for clean water projects in Lancaster County, open to nonprofits and municipalities. Across Lancaster County, clean water is a priority. The Lancaster Clean Water Fund provides a unique opportunity to work with landowners, leaders, and communities across the county on education, restoration, and protection projects to improve water quality.
Clean Water Fund Grant Recipients
CONESTOGA RIVER CLUB
$20,000
CLEAN UP SUPPORT and program development
With this grant, the Conestoga River Club will enhance the effectiveness and organization of large-scale clean up efforts by providing protective wear, safety gear, tools, transportation, and other essential equipment and education to its growing group of volunteers. To fulfill its mission of educational outreach, funding will also support assembling an advisory team of professional educators, youth advocates, and youth program directors to guide the development of educational programming.
INTERFAITH PARTNERS FOR THE CHESAPEAKE
$14,985
EXPANDING THE ONE WATER PARTNERSHIP IN LANCASTER COUNTY
The Lancaster One Water Partnership is a regional hub of faith-based action to address highly fragmented non-source pollution challenges and opportunities. By working with communities of faith, we reach non-traditional partners who are private landowners, many of which generate stormwater pollution or who offer opportunities for significantly increased tree canopy, aligning with the goals of Lancaster's Countywide Action Plan.
LANCASTER CONSERVANCY
$15,000
COMMUNITY WILDLIFE HABITAT Training
Water quality education and training starts in people's yards. This project will serve as a pilot to educate community members about the use of native plants and water quality landscaping practices. While the Lancaster Conservancy's work of land protection does a lot to protect water quality, we need community members to implement conservation landscaping. This program will empower community members to implement runoff controlling native habitat plantings in their neighborhoods.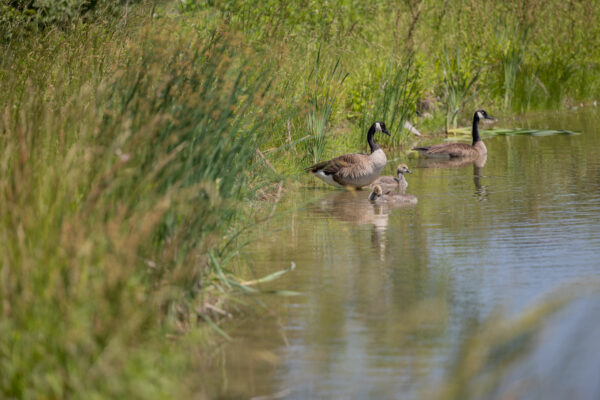 LANCASTER SCIENCE FACTORY
$6,000
WATER WEEK WORKSHOPS
During the Lancaster Conservancy's Water Week 2023, the Science Factory will hold 10 hands-on workshops for groups of 15 students in grades K-8. These workshops will be tailored to the Conservancy's priorities for next year's Water Week.
LONDONDERRY TOWNSHIP
$2,000
CONEWAGO DARTER 5K RACE & COMMUNITY FIELD DAY
Londonderry Township plans to host its first water quality-focused 5k race and fun run. The race will begin at Old Trolley Line Park in Mount Joy and end at the Route 230 trailhead, where a community field day will be set up. The 5k will be a fundraiser for Tri-County Conewago Creek Association and Londonderry Township's future clean water projects. The community field day will be an educational event for local residents to engage with conservationists and take a tour of a restoration project.
RIVER STEWARD'S COLLABORATIVE
$7,500
STREAMBANK AND FLOODPLAIN RESTORATION OUTREACH TO THE PLAIN SECT Community
Lancaster County has the second highest population of Plain Sect/Amish in the United States. River Stewards Collaborative, with support from experts at LandStudies, the Lancaster Farmland Trust, and Mr. Paul Fisher, an "Amish Liaison," will develop handouts and presentations, and lead a series of engagement meetings with Plain Sect landowners in the county, to educate them on the impacts farming practices can have on the local and Chesapeake watersheds.
SPANISH AMERICAN CIVIC ASSOCIATION
$15,000
EDUCATION OF PEOPLE AND WATERWAYS IN SE LANCASTER
This project will motivate and inform residents and visitors in Southeast Lancaster about their relationship with waterways, specifically the underlying history of people and events. SACA will produce three educational programs for WLCH radio aired during Education Through
Partnering, and install six historical markers, each with a QR code linked to SACA's web site for obtaining in-depth information. Markers will be installed in coordination with the City's 2023 South Duke Streetscape Project that funds lighting, crosswalks, sidewalks, trees, bike racks, benches, and bus shelters.

CHIQUES CREEK WATERSHED ALLIANCE
$7,500
MEADOW PLANTING ON A CHIQUES CREEK TRIBUTARY
This project will plant and establish three acres of wildflower and grass meadow along Dellinger Run in the Chiques Creek watershed. The meadow will be planted within an existing young forested riparian buffer and along a completed stream restoration project. After 4 years of maintaining the project, the landowner is looking for opportunities to reduce routine maintenance long-term.
MOUNT JOY BOROUGH
$20,000
Reserve at Union School Retrofitted Bioswale Installation
Mount Joy Borough will construct a 30-foot wide retrofitted bioswale for the Reserves at Union School community. The Borough will engage in a partnership with the development's Homeowners Association for long-term maintenance and upkeep. The project is based upon the design of student intern, Leslie Hendricks, and includes removing current growth and sentiment from the swale and replacing with various layers of a designed plant community, utilizing drought, wet and salt tolerant plants and vegetation.