2022-2023 Scholarship Awards
Each year, the Community Foundation is honored to award scholarships to help advance Lancaster County students' education. We thank our generous donors for their passion in supporting future generations. This year, we're proud to award 31 scholarships to extraordinary students pursuing careers in various fields such as mechanical engineering, international relations, biochemistry, journalism, nursing, and much more!
Thanks to you and countless other students' hard work, we know that our community's future is looking Extraordinary, and we can't wait to see what you all accomplish in your next chapter!
ALBERT S. ROSMAN SCHOLARSHIP
Available to Conestoga Valley High School students regardless of the field of study. $1,500 for one year.

Keller Dillman
Studying History at the University of Mary Washington.
CHARLES W. SHOFF SCHOLARSHIP
Available to Lancaster County students planning a course of study in Geology, Medicine, Agriculture, Mechanical Engineering, or Mechanical Drafting. $1,000 per year, renewable.

Andrew Bliss
Attending Cornell University and majoring in Biomedical Engineering/Pre-Med.

Audrey Hovan
Attending Temple University and majoring in Nursing.

Abigail Zorrilla
Abigail Zorrilla is a junior attending Gordon College. Majoring in Biology with an Environmental Science Concentration, she hopes to pursue a career in sustainable agriculture. Abigail is a starting midfielder for the women's lacrosse team. She is also involved with La Raza, the Latino student organization, and La Vida, which is the college's outdoor education program. In her free time, Abigail enjoys hiking, exercising, and crocheting.
Frank A. Wint Scholarship
The award is to be given annually at graduation to a member of the senior class in recognition of the qualities of strength and character, effort for self-improvement, and contribution to fellow students by example and achievement. $1,000 per year, $500 per student.
Sydney Brinkman
Attending Hood College and majoring in Environmental Science and Policy
Ava Grandizio
Attending West Chester University and majoring in Biochemistry
GEORGE W. MCKIBBIN SCHOLARSHIP
Available to African American students from Lancaster County. $2,000 per year, renewable.

Eden Addisu
Attending Brown University and majoring in Public Health.

Beatrice Gauthier
My name is Beatrice Gauthier and I am a sophomore at Pennsylvania State University-Main Campus. Currently, my intended majors are Marketing, Telecommunications, and possibly French. I am a part of the Smeal College of Business and I am a student mentor to incoming freshmen. I'm involved in our campus tour guide program and homecoming.

Tianna Lawrence
Attending Howard University and majoring in Nursing.

Xavier Samuel
Attending Wesleyan University and Majoring in Economics.
JAMES R. BUESCHER SCHOLARSHIP
Available to Lancaster County students planning a course of study in Creative Writing, Journalism, Marketing, Mass Communication, and Media Studies. $550 for one year.

Payton Brown
My name is Payton Brown and this fall I will be attending Drexel University. I plan to major in marketing and achieve my bachelor's in business administration. My favorite thing to do in my free time is volunteering to give back to my community. Other than that, I enjoy camping, working out, shopping, and simply spending time with friends and family.
John H. Gehr Scholarship
Based on academic excellence, intended college major (specified as telecommunications, business, information technology, and engineering), essay, work ethic, leadership, communication skills, and activities. $250 per year.

Lucy Stern
Hello I am Lucy Stern, and I am a recent graduate of Garden Spot High School. This fall, I am planning on attending Elizabethtown College to study business/ marketing, and to continue my athletic career in both volleyball and track. In my free time, I enjoy listening to and playing music, as well as working out. I am very excited to start this next chapter of my life in college, and am so thankful I was a recipient of this year's John Gehr Scholarship!
JOSEPH AND CLAUDINE HESS SCHOLARSHIP
Available to all Lancaster County students regardless of the field of study. $2,000 per year, renewable.

Hannah Adair
Hello! My name is Hannah Adair and I just recently graduated from Manheim Central High School. In high school, I was involved in various clubs and Honors societies such as Student Council, Interact Club, Spanish Club, National Hispanic Honors Society, National Math Honors Society, and National Honors Society. I have played soccer for 15 years, playing for various club teams as well as my high school soccer team. I look forward to attending Messiah University to major in Health and Physical Education and play on the Women's soccer team.

Isabella Astuto
Isabella Astuto is a rising sophomore majoring in Creative Writing at Emerson College in Boston, with minors in Journalism and Media Studies. They grew up in Mount Joy and went to Lancaster Mennonite High School. In their freshman year of college they were on the staff of The Emerson Review and was Executive Secretary and Writing, Literature, and Publishing Senator for the Student Government Association. They made Dean's List both semesters and have been published in publications outside of college, such as jfa human rights journal and Moonscape Press.

Brandon Bixler
Brandon Bixler of East Earl, PA is a sophomore student at Penn State University Schreyer Honors College. He is majoring in Agricultural and Extension Education with a minor in International Agriculture. At Penn State, Brandon is involved in the College of Agricultural Sciences Student Council and is a member of the Presidential Leadership Academy. Brandon hopes to become a high school agriculture science teacher in Lancaster County following graduation

Grace Fafel
Grace Fafel is a resident of Conestoga and is a 2022 Penn Manor High School graduate. While attending high school she was active in chorus, musical theatre, orchestra, student government, and community volunteering. Grace is passionate about music and as the daughter of a Penn Manor school teacher, she is also passionate about education. Also, as someone with Type 1 Diabetes, Grace is also passionate about advocating for others who face similar challenges. Grace is excited to begin her college journey at Lancaster Bible College in the fall to pursue a degree in Music Education.

Grace Forry
Hi my name is Grace Forry I am a recent graduate from Hempfield High School. I will be attending Grove City College in the fall to major in Middle Level Math and Science Education and Elementary Education. I will also be playing lacrosse at Grove City.

Sophia Harrill
Sophia Harrill is the daughter of Galen and Zlatka Harrill of Manheim. She graduated from Manheim Central High School's Class of 2022 and will be attending Lafayette College for Chemical Engineering with the hopes of eventually working to create more sustainable plastics to help make our planet cleaner!

Hannah Kline
My name is Hannah Kline, and I will be attending Penn State University's Schreyer Honors College at the University Park campus to pursue a degree in biochemistry and molecular biology. In addition to my studies, I hope to further pursue my interests in rock climbing, cooking, and film. I also look forward to joining a research lab while on campus. Ultimately, I hope to earn my Ph.D. in biophysics and end up in medical research.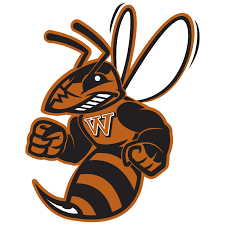 Ethan Lown
Ethan Lown is a political science major, business management minor at Waynesburg University. A rising junior, Ethan plays on the Men's tennis team, serves as the Student Senate President, and works as a student ambassador. Following the completion of his undergraduate degree, Ethan will attend law school and pursue a career as a lawyer.

Maria Longenecker
Maria is a 2022 graduate of JP McCaskey High School and plans on attending Eastern Mennonite University in the fall to major in biology with a minor in Spanish.

Sierra Miller
Attending Shippensburg University of Pennsylvania and majoring in Accounting and Finance. She hopes to become a CPA in the future.

Clark Mummau
My name is Clark Mummau, and I am a senior Biblical & Religious Studies and Christian Ministries major at Grove City College. I have been involved with Residence Life and have served as a mentor for three years in addition to being involved in several music ensembles all four years of college. After graduation, I intend to go into vocational ministry to share the good news of Jesus Christ with the world that they may have life in His name and through His death in our behalf.

Luke Redcay
Luke Redcay (18) is a recent graduate of Manheim Central High School. He is the son of Eric and Denise Redcay and resides in Mount Joy, PA. While a student at Manheim Central, Luke exceled in both academics and athletics. He was honored to be named captain of both the Varsity Soccer and Track & Field teams during his Senior year. He is active in his church youth group at Manheim BIC. Luke has a love for all things outdoors and new adventures. He will be attending Messiah University in the Fall to pursue a degree in Engineering.

Lucy Shettel
Hello, my name is Lucy Shettel and I am currently attending Temple University. I am a biology major on the pre-veterinary track and am completing certificates in Computer Programming and Genomic Medicine. I aspire to work with animals and give back to others through my future career. At Temple I am busy attending club meetings, going to chapter for the sorority that I am a part of, and am currently studying abroad in Rome, Italy. I am excited to see classes and other college events return to normal as the world recovers from this global pandemic. Temple has provided me with a great opportunity to explore new areas of life and broaden my horizons by encountering new experiences in PA and beyond.

Safitaj Sindhar
Safitaj Sindhar is a 2019 graduate of Ephrata High School and is currently a student at Penn State University. She is majoring in Biology, with a minor in psychology, and has goals of attending medical school.

Paige Snyder
Paige Snyder is the daughter of Ryan and Jamie Snyder. She is a member of the graduating class of 2022 from Manheim Central High School. Paige is an attendee at Manheim Brethren in Christ church where she serves as a small group leader for middle schoolers and is on the worship team. Paige played varsity soccer and basketball during her high school years. In addition to athletics, she is an active member of many clubs and societies in school such as Spanish club, medical careers club and national honor society to name a few. Paige also serves as the co president of student council and interact club, both community service oriented organizations. After high school, Paige plans to attend Lock Haven University studying with the goal of becoming a physician assistant.

Emmy Varner
My name is Emmy Varner and I will be a sophomore at Messiah University, studying for a degree in elementary education. At college, I am a part of the Handbell Choir, Outdoor's Club, and Education Association of Messiah. I also volunteer as a part of Tabitha's and the Curator Club at the Oakes Museum. Currently I am working as a camp counselor at Camp Hebron. A fun fact about myself is that I enjoy crocheting amigurumi animals.

Camille Zapata
Attending Boston University and majoring in Political Science and International Relations.
Nathan C. Schaeffer Scholarship
Awarded to Lancaster County residents who are either full-time, part-time, or post-undergraduate students. Awardees must also be an education major or in an education program, have a 2.5 GPA or higher and demonstrate financial need. Preference is also given to students who have fulfilled credit requirements at Millersville. $750 renewable.

Kailyn Gebhard
Attending Millersville University
Stephen Jonathan Swartz Scholarship
This scholarship was awarded to an extraordinary student from Susquehanna Waldorf School.