Show us how you give EXTRA
We know that this year's Extraordinary Give is going to look a little different. While the pandemic has changed the way we gather, it doesn't change our creative spirit and desire to dream up new and exciting ways to inspire giving in the lead up to November 20!
Enter our extraordinary ExtraGive event partners Atomic. At this time in previous years, they're usually busy finalizing the design of our finale event, ExtraGive FEST. Since physical events are more difficult this year, we immediately got to work dreaming up a new way for folks across the community to get excited about the Extraordinary Give.
We're pretty excited about the results: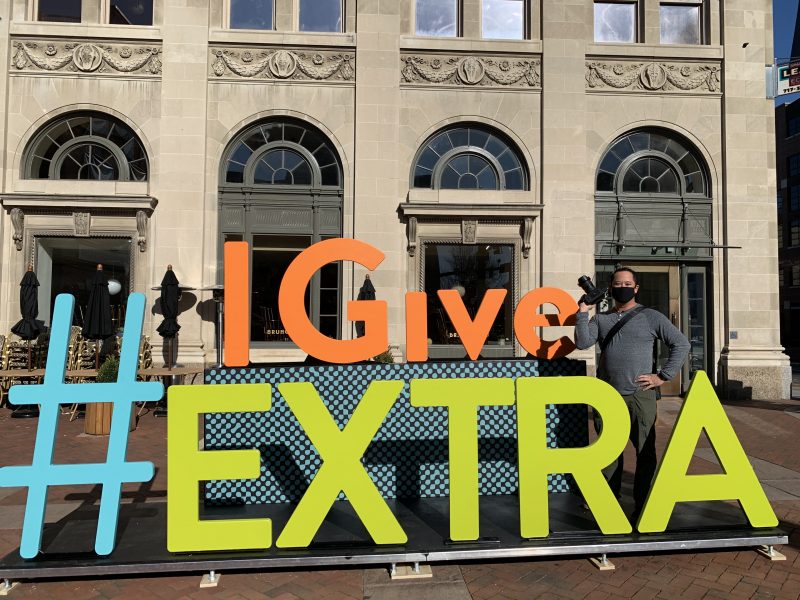 From now until after November 20, come visit this new interactive art installation located in Penn Square, in Lancaster City: take pictures, videos, and hashtag the content with #IGiveExtra and tell us why YOU give extra to the causes you care about! We can't wait to see what stories you come up with.
Get ready for november 20