ROC Cohort Releases Plan for Equitable Small Business Recovery
Amer Al Fayadh launched his business, Communication Essentials, offering language and translation services, in 2020. When the pandemic struck, he maximized his online offerings and grew his client base. However, many local businesses reliant on in-person connections were not able to adapt as quickly. In fact, small businesses owned by people of color were disproportionally impacted by the economic consequences of the pandemic, highlighting, and accelerating systemic inequalities that have existed for generations.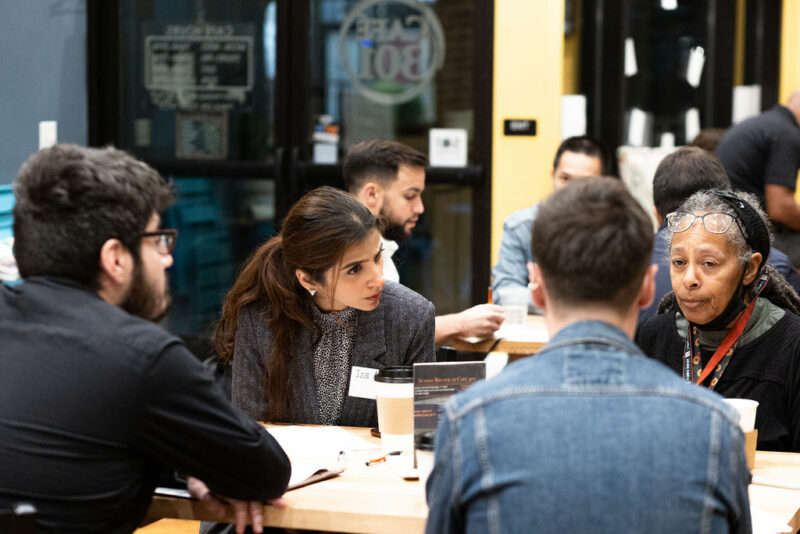 In 2021, the Philadelphia Federal Reserve approached the Lancaster community about a unique opportunity to support these business owners. Twelve local organizations said yes and embraced the challenge. They committed to the Federal Reserve Bank of Philadelphia's second annual Reinventing Our Communities (ROC) cohort program, a 10-month training program for community cohorts to develop a plan for equitable small business recovery.
Recognizing multiple approaches that were failing to meet the needs of Black, Indigenous, and People of Color (BIPOC)-owned small businesses, this cross-sector collaboration of organizations, businesses, and community members came together to learn and develop creative solutions to fill gaps in current resources.
Building a Strategy with BIPOC Business Owners
Throughout their learning journey, the ROC cohort engaged more than four dozen BIPOC-small business owners, and with their help, identified three strategic priorities: strengthen trust among resource providers and BIPOC-owned small businesses, build equitable access to capital for BIPOC-owned small businesses, and strengthen community for BIPOC-owned small businesses. The strategic plan includes clear goals and actionable steps to implement solutions within a five-year timeline.
The cohort believes that by centering BIPOC-small business owners, their proposed strategies will ultimately benefit all current and emerging small businesses in Lancaster County. Some of the goals include hiring a community liaison to connect BIPOC entrepreneurs to resources and resource providers to each other, establishing a BIPOC small business investment fund, and implementing a marketing strategy to amplify BIPOC-owned small businesses. Starting this summer, the cohort will continue to work with their established partnerships and bring in new stakeholders to implement their strategic plan with a goal to create a nurturing environment for BIPOC-owned small businesses to thrive.
"I have witnessed the struggle and disadvantages of many entrepreneurs in my community trying to access services due to limited resources, and I want to see that change," Amer Al Fayadh, owner and founder of Communication Essentials, and ROC member, explained. "I genuinely believe the ROC's work, our collective work, will support BIPOC businesses' access to support services, boost business growth, and create a healthier economy for all of us."
Other work across Lancaster County is supporting similar goals. The Lancaster Entrepreneurship Coalition recently reevaluated their strategic plan with the hope to meet the needs of the communities they serve. Additionally, local stakeholders invested in an Equity Profile for Lancaster County to provide a baseline of understanding as our community determines ways to create impact that improves racial equity. Together, these partnerships create an opportunity to advance attract and retain more talent and build an equitable and sustainable local economy.
Lancaster County is represented in the Reinventing Our Communities cohort (ROC) by twelve organizations and businesses: ASSETS, Communication Essentials LLC, Community Action Partnership of Lancaster County, Lancaster City Alliance, Lancaster City Council, Lancaster County Chamber of Commerce, Lancaster County Community Foundation, PhotOle Photography, The Cultured Professional Network, United Way of Lancaster County, Waller Tax & Financial Services, and YWCA of Lancaster.