ROC Cohort Hosts Community Conversations: Centering BIPOC & Underrepresented Business Voices
Alex Otthofer – ROC Cohort Member
During the month of November, the Reinventing Our Communities (ROC) Cohort hosted 3 community conversations to garner important feedback from business-owners within Lancaster County. The meeting series called "Centering BIPOC & Underrepresented Business Voices" prompted input from nearly three dozen local business-owners. The meetings were held at Café 301 in Columbia, Brightside Opportunity Center in Lancaster, and one meeting was hosted virtually.
During these conversations, members of the Cohort Group posed the following questions:
· What external forces helped stabilize your business during a trying time?
· What does equitable business recovery mean to you?
· What obstacles are getting in the way for your business to thrive? How do we close gaps in current resources, what would be most helpful for your business to thrive?
Attendees gathered in small groups to discuss each question. After the small group discussions, a representative from each group presented their thoughts and experiences to the larger group. Sharing these insights and personal experiences sparked additional conversations within the larger group.
Key takeaways: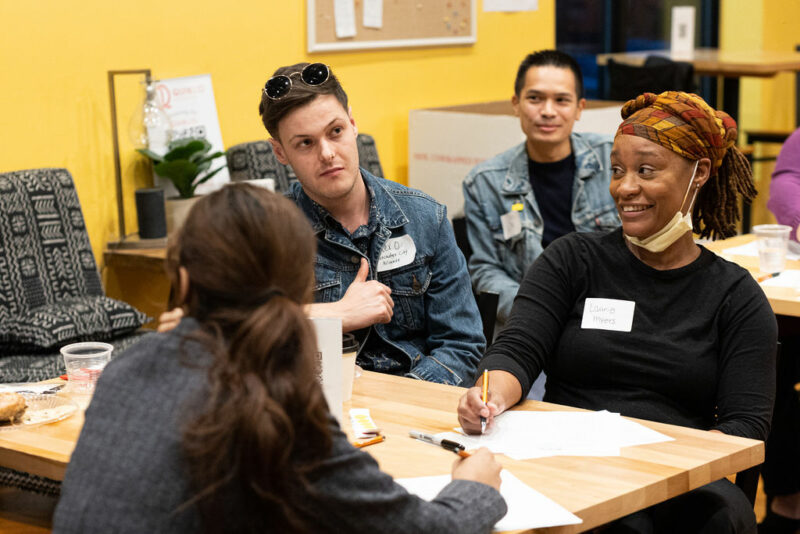 Based on the feedback provided during these conversations, we identified several key needs for supporting the BIPOC business community:
· Stronger partnerships between existing organizations and the communities they serve;
· Equitable access to and distribution of capital;
· More robust systemic private/public partnerships to support BIPOC businesses;
· Spaces for BIPOC businesses owners to network and strengthen the ties within the community to build power;
· More education surrounding financial literacy, technology, and navigating financial systems/rules;
· Accountability for organizations to ensure that they follow-through on objectives and actions when serving BIPOC businesses
Next steps:
The Cohort group will be using this important qualitative data to create an equitable business recovery plan within Lancaster County. The plan aims to enhance and fill in gaps that exist within our community's current initiatives.
The cohort has identified two main focus areas moving forward:
· Access to capital and resource providers
· Building community
You can join the initiative by taking a brief survey. The data that you provide in the survey will sharpen the Cohort Group's focus when developing solutions to improve the current resources and business conditions.