Header image credit: Tim Tai, The Philadelphia Inquirer
Supporting Immigrants and Refugees in Central PA
For nearly 100 years, Community Foundation has worked to honor and continue Lancaster County's history of welcome, a history Lancaster County has been writing since its creation. Lancaster County's history cannot be told without telling the story of immigrants and refugees, and neither can our future.
Regional foundations and grantmakers, including the Community Foundation, were privileged to attend a briefing from PA is Ready!, a community-led network and participatory grantmaking serving Pennsylvania's diverse immigrant and refugee communities. In the presentation, members of the PA is Ready! coalition shared how communities are mobilizing to build on their existing strengths and provide a forum for discussion on how funders can support these efforts, as well as discuss the ongoing needs and barriers they face in social and political contexts.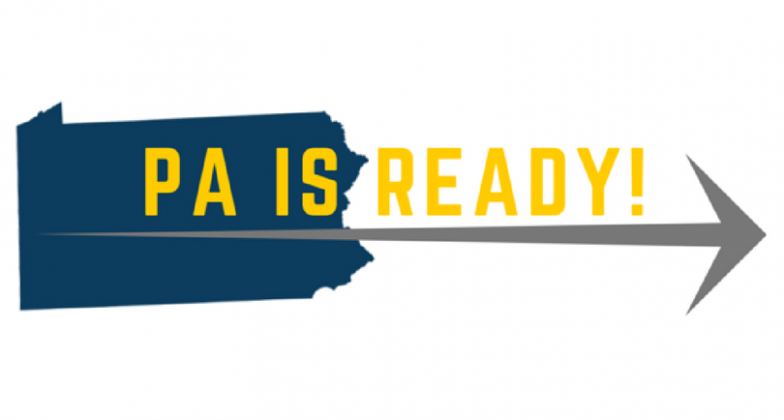 Hearing from community leaders
As part of the presentation, the Community Foundation heard from a wealth of local community experts and leaders from across the sector, including PA is Ready, Sundrop Carter, Executive Director, PA Immigration and Citizenship Coalition (PICC), Sayeeda Rashid, Resource Director of PICC , Ana Lisa Yoder, Special Initiative Consultant at the Philadelphia Foundation. In addition, leaders of grassroots organizations such as Maegan Llerena, Executive Director of Make the Road PA, Desi Burnette, Statewide Coordinator of Movement for Immigrant Leaders in PA (MILPA), Ahmet Selim Tekelioglu, Education and Outreach Director for the Philadelphia Chapter of the Council on American Islamic Relations (CAIR), and Eric Edi, President and COO of the Coalition of African and Caribbean Communities (AFRICOM).
Watch the briefing
The Community Foundation is deeply committed to emboldening a community that builds on our proud history of welcome, and works towards a culture of equitable opportunity by partnering with extraordinary organizations on the front line of this work. We are proud to continue our partnership with PA is Ready, and invite you to watch the briefing below in full, learn more about this vital topic for our shared future, and get involved with one of the participating organizations!
click below to watch: