Local Juneteenth Celebrations
Organizations and individuals across our community offer a variety of ways to experience and honor Juneteenth
We've gathered some local celebrations here:
Black Artist Waystation
Multiple Events: June 16 – 19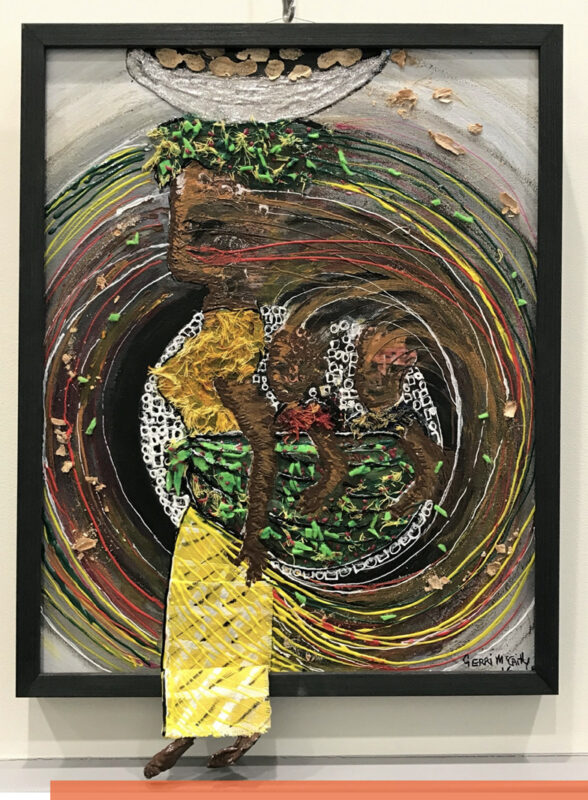 The Black Artist Waystation is a private sector initiative to increase the visibility and support of Black artists in Lancaster. Presented by YWCA Lancaster, our aim is to be a catalyst for artists who create works that define the movement toward freedom and recognize the many efforts that brought us to this moment. We are exploring the link between Lancaster as a waystation on the Underground Railroad and the freedom seekers who rested here; to the struggle for freedom that continues today including the Black Lives Matter movement and the many moments in between of excellence, beauty, and joy.
Annual Juneteenth Celebration and Vigil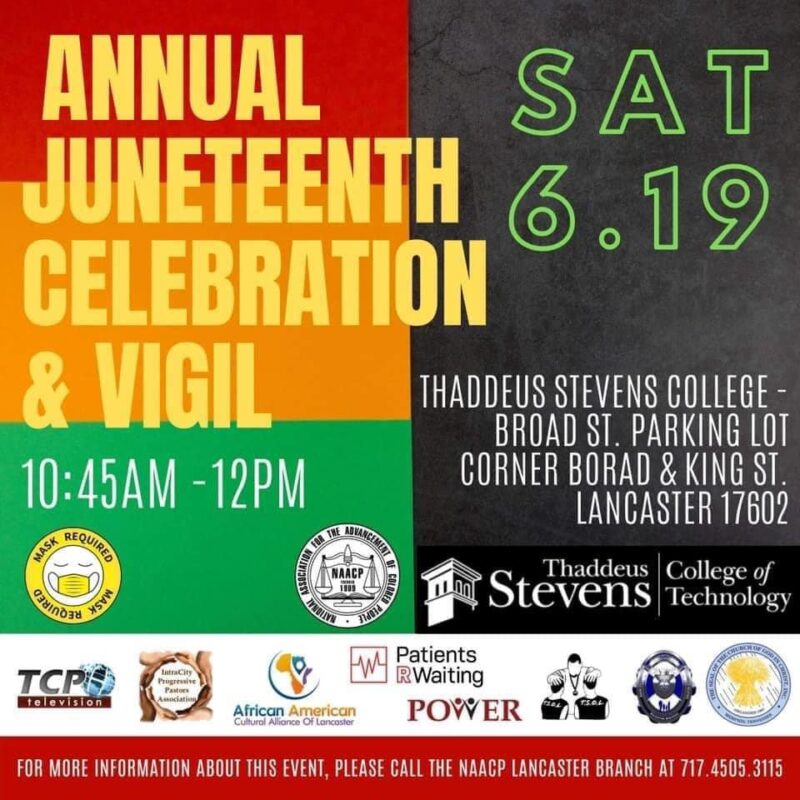 Saturday, June 19 | 10:45am – 12pm |
Join NAACP Lancaster and Thaddeus Stevens College of Technology for a vigil and celebration of Juneteenth.
Masks required
Juneteenth Car Caravan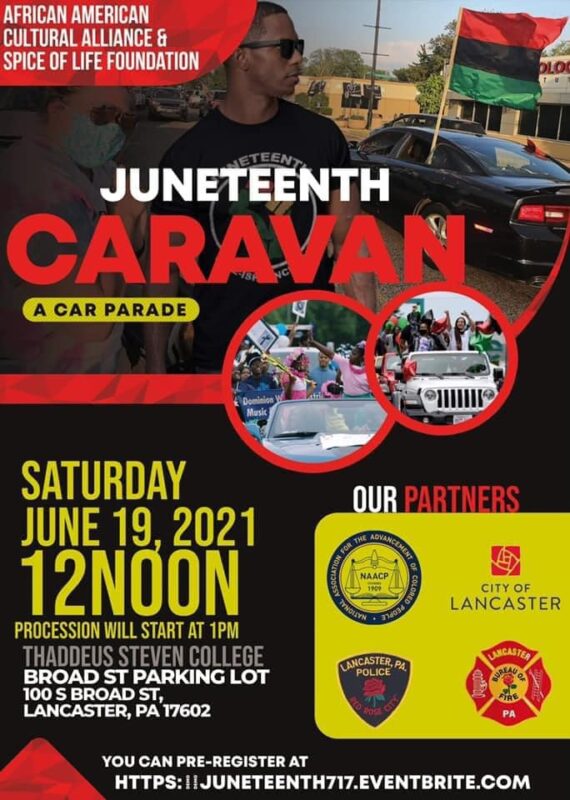 Saturday, June 19 | 12pm – 1pm |
Thaddeus Stevens College of Technology
Masks required
Juneteenth Family Fest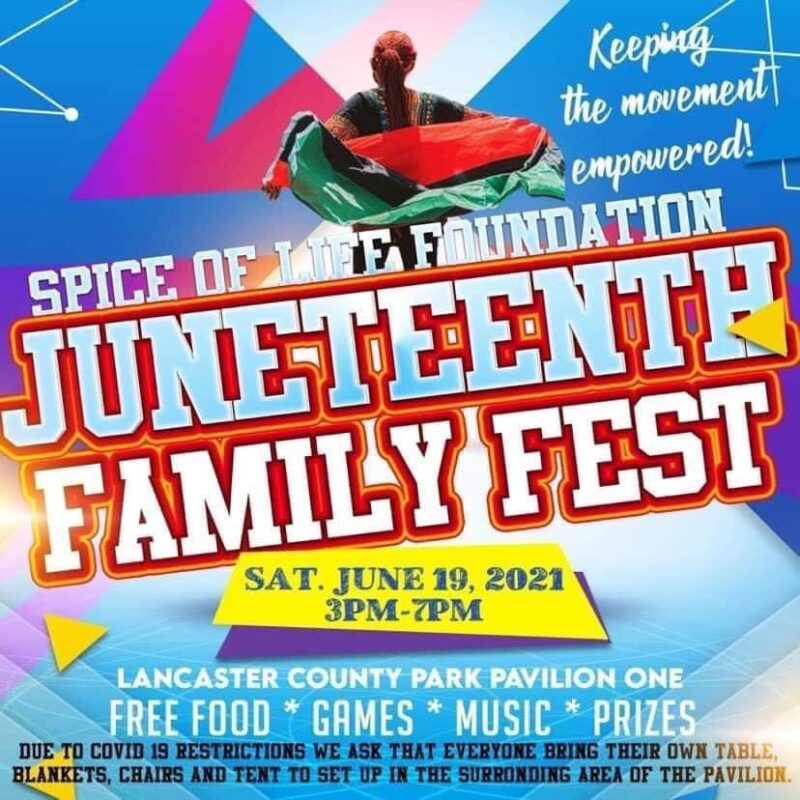 Saturday, June 19 | 3pm – 7pm |
Lancaster County Park Pavilion One
Enjoy food, games, and music for the whole family!
Juneteenth Celebration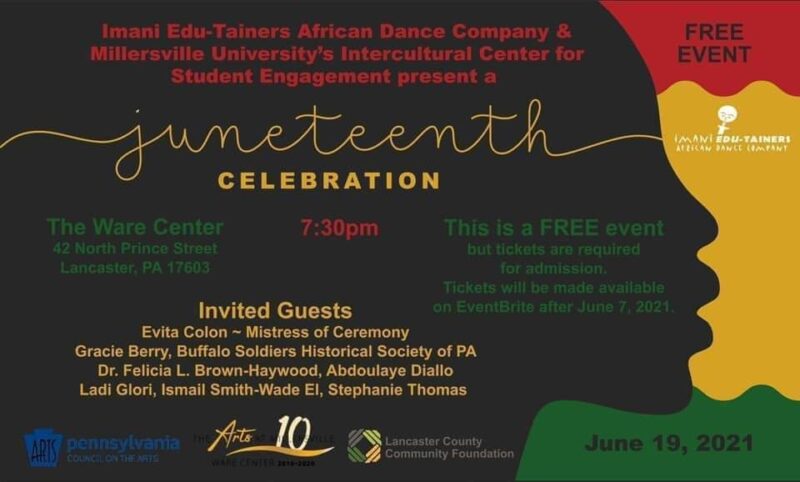 Saturday, June 19 | 7:30pm |
The Ware Center
Hosted by Imani Edu-Trainers African Dance Company and Millersville University's Center Intercultural Center for Student Engagement, enjoy performances and remarks by local leaders such as Evita Colon, Gracie Berry, and more!
LANCASTER COUNTY JUNETEENTH BLACK BUSINESS EXPO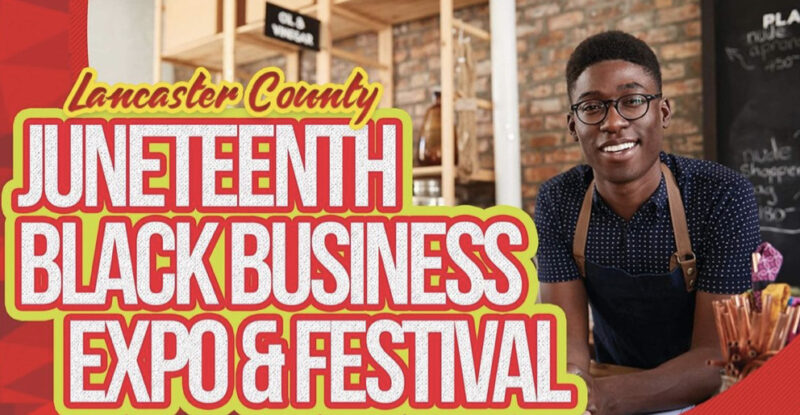 Saturday, June 26 – Sunday, June 27 | 11:00 am – 5:00 pm |
Shops @ RockvaleThe African American Cultural Alliance presents the Lancaster County Juneteenth Black Business Expo and Festival! The Black Business Expo is the perfect opportunity for entrepreneurs to travel, celebrate economic empowerment and build a powerful business network.Open to the general public, this event allows diverse people from all backgrounds the opportunity to experience and learn about black-owned businesses, as well as discover the hidden jewels in the community.
We invite you to share how you will celebrate Juneteenth by visiting our social media channels
History of Juneteenth
courtesy of CAP Lancaster
Juneteenth is the oldest known celebration commemorating the ending of slavery in the United States. Dating back to 1865, it was on June 19th that the Union soldiers, led by Major General Gordon Granger, landed at Galveston, Texas with the news that the war had ended and that the enslaved were now free. Note that this was two and a half years after President Lincoln's Emancipation Proclamation – which had become official January 1, 1863.
Through the Emancipation Proclamation became official on January 1, 1863, word did not make it to Texas until June 19, 1865.
Juneteenth today celebrates African American freedom while encouraging self-development and respect for all cultures. As it takes on a more national and even global perspective, the events of 1865 in Texas are not forgotten, for all of the roots tie back to this fertile soil from which a national day of pride is growing. The future of Juneteenth looks bright as the number of cities and states come on board and form local committees and organizations to coordinate the activities. Communication and networking are vital.
Juneteenth commemorates the true end of slavery in the United States and the Crispus Attucks Community Center & Community Action Partnership of Lancaster County is proud to present a line-up of events in celebration of this important milestone in our country's history.