LEAP Session: Grasping at the Root: We Must Continue Advocating for Equity, Inclusion, and Belonging
Join Dr. Amber Sessions and Adam Hosey as they explore advocating for equity, inclusion, and belonging.
About this event
Grasping at the Root: We Must Continue Advocating for Equity, Inclusion, and Belonging
Dr. Amber M. Sessoms is principal and founder of Natural Inclination LLC, where she supports courageous leaders in cultivating liberatory spaces for individuals to be their full, authentic selves.
To promote a culture of belonging, Amber utilizes her 3D Power Tools Framework to guide participants on a self-awareness journey to (re)examine the narratives that tell us different is bad or undesirable. Amber intentionally centers the voices of minoritized children, parents, educators, and communities by inviting all participants to build capacity by embracing vulnerability through courageous conversations on justice, equity, diversity, and inclusion (JEDI). As a self-professed "perpetual toddler," Amber invites participants to be in a constant state of compassionate curiosity to help them confirm and contest their ways of knowing, leading to liberation. She is a nationally certified school psychologist and Penn State-trained doctorate-level adult educator, who has 19 years of experience within the educational and mental health sectors. In 2021, Amber made history as the first person of color to receive the prestigious award of Pennsylvania School Psychologist of the Year. She is also Cabrini University's Center for Urban Education, Equity, and Improvement 2021 Moral and Courageous. Commitment to Equity Educator Award recipient.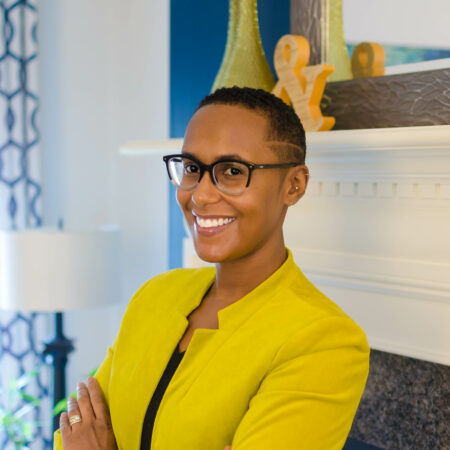 Adam Hosey is an abolitionist educator, Philly nationalist, and sandwich connoisseur who lives in Lancaster, Pennsylvania. He was born in Busan, South Korea, and after two years in orphanages was adopted by an Italian family in the Philadelphia suburbs.
As an educator, Adam has spent his career developing and practicing liberatory pedagogy for his students and school environments and believes that schools should teach students how to be empowered as individuals rather than how to assimilate into dominant culture. He was a founding teacher at the number one high school in Pennsylvania and created the history and philosophy curriculum from the ground up and took great joy and pride teaching about systemic oppression to the vastly white students in that school. More recently Adam has been working in the demographically opposite Harrisburg School District. There he advocated for, created, and teaches courses in black history and feminist history. He also started and led the district Equity Team. With a grant he won from the Southern Equity Foundation, Adam was able to participate in Racial Justice Institutes and a Train the Trainers with Cultural Bridges to Justice, a social justice consulting company he now co-owns.
Adam currently serves as the Chief Equity Officer of the YWCA Lancaster where he supports organizations and communities to build more inclusive spaces. Taking a data-driven approach, this role highlights areas of need in the county and provides targeted solutions, as well as celebrates the infinite range of joyful individuals that Lancaster County offers.
Aside from teaching and learning, Adam enjoys cooking, having strong opinions about pop culture, and carpentry. He has coached soccer and baseball for over ten years and is a father of two. His oldest, Dylan, is named after Bob Dylan. He and his partner Emily also have two cats named Reuben and Monte Cristo, who are named after sandwiches.