LEAP Session: Amplifying CBO and Biz Partnerships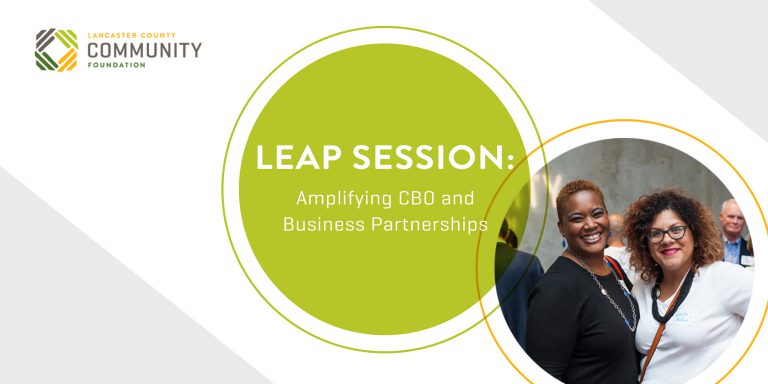 July 11 9 – 10:30 a.m.
Whether it's a sponsorship for an event, or a longterm partnership, we all know that forging successful partnerships with the business community is key to being a successful CBO. But how do you cultivate them? Hear from local business leaders in the Lancaster community about the kinds of things they look for in CBO partnership so you can improve your asks, and your results!
This is part of the Community Foundation's LEAP Session series: free capacity-building for Lancaster and regional CBOs! See our other LEAP Sessions at LancFound.org/LEAPSessions