Lancaster County Skatepark Fund
Do you know what helps turn neighborhoods into vibrant business districts, improves physical health and academic performance, and reduces risk factors for youth? Do you know what is often cited by parks administrators as the most popular, well-attended facility? Skateparks!
"Skateparks encourage youth to develop healthy, active lifestyles. Research shows that skateboarding and the communities that form at skateparks help young people build connections that benefit their socioemotional wellbeing. Skateparks are also havens of diversity, where youth of all backgrounds gather and connect through their common love of the sport." – Tony Hawk
Skateboarding and skateparks bring together diverse groups of people from all ages, ethnicities, and economic backgrounds. They are vital recreation tools for building relationships, friendships, and communities that otherwise would not exist. For years after they open, skateparks serve the community.
From Beyond the Board: Findings from the Field – a study of skateboarding culture conducted by the Pullias Center for Higher Education: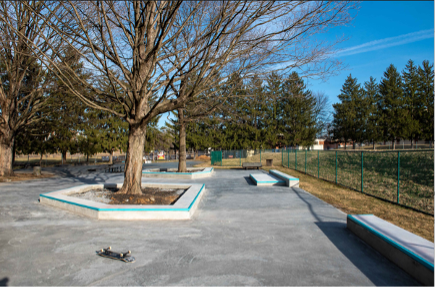 Skateboarding improves mental health – The vast majority of skaters surveyed indicated they skateboard for fun and/or to relieve stress. This finding takes on great significance when considering teen suicide rates and the prevalence of depression.
Skateboarding and skateparks facilitate a sense of community among skaters – Skateboarders reported the value of connecting with people who share similar passions in skateparks, skate shops, and at skating events. Those encounters often facilitate intercultural communication and offer skaters the opportunity to interact with, and gain an increased understanding of, skaters of diverse racial, age and gender backgrounds.
Skateboarding encourages resilience – The nature of skateboarding requires skaters to learn on their own and develop their own strategies to succeed.  Skaters frequently perform a trick hundreds of times over long periods before developing proficiency or experiencing reward for the efforts.  Skaters in the study reported that they apply these lessons of resilience to their lives outside of skateboarding.
Race matters – The study also showed that skaters of color felt a greater degree of safety from judgment within the skateboarding community than in nonskate contexts.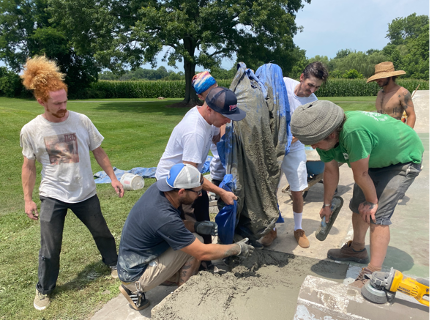 The Public Skatepark Development Guide states "all public skateparks we see today are the result of sustained, volunteer-led advocacy and fundraising campaigns." Lancaster County Skatepark Association is no different. Volunteers give not just of their money, but also their time to personally build additions to local skateparks and make sure they are adequately maintained. This includes regular volunteer build days at the Millerville Skatepark.
The Lancaster County Skatepark Fund was founded to help fund skatepark design and construction. The fund also assists local municipalities in the vital work that goes into selecting appropriate contractors, hiring the right designer, and incorporating the local skateboarding community in the process.
Get involved
Donate
You can donate by check, credit card, stock donation, IRA distributions, and more. Contact Clinton Bublitz at the Community Foundation if you have any questions.