The Bobby F. Carroll Memorial Fund
The Bobby F. Carroll Memorial Fund was established in 2021 to provide The Bobby F. Carroll Award, which is given to a graduating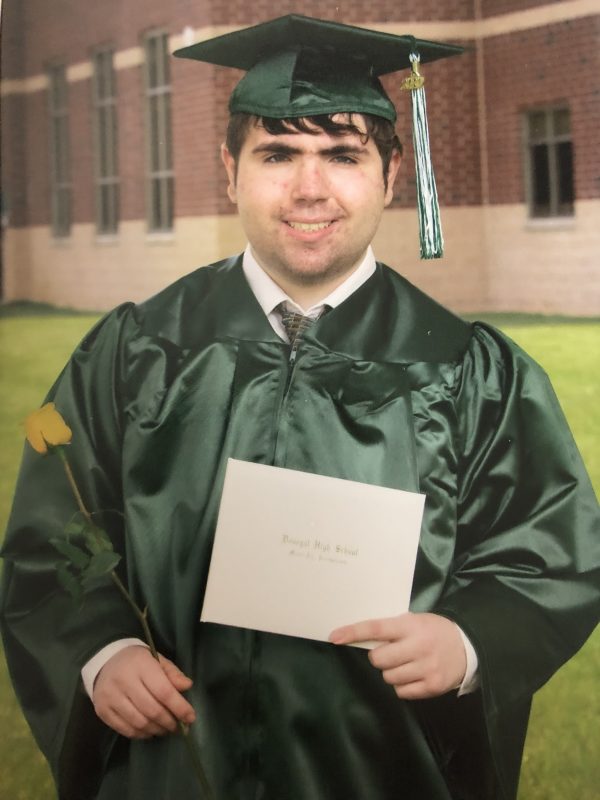 senior from Donegal High School. The Bobby F. Carroll Award characterizes the spirit of Bobby's courage to overcome personal adversity, compassion for all students, and curiosity in life and learning.
This fund has been established in memory of Bobby F. Carroll, a 2020 graduate of Donegal High School, who had successfully completed his first semester at Kutztown University when he tragically suffered an accidental death on January 6, 2021. Bobby enjoyed listening to music and was an avid gamer, reader and writer. He loved going on family vacations and sharing time with family.
Bobby will be lovingly remembered for his warm smile, his keen sense of humor, his love and kindness toward others, and his amazing strength in overcoming the challenges of being on the Autism Spectrum and living with bipolar disorder and Juvenile Diabetes.
This award recognizes an individual's courage, compassion, and curiosity, and will assist the recipient in achieving their career goals. The first award from Bobby's memorial fund was given on May 30, 2021.