SACA: Tec Centro Endowment
SACA (the Spanish American Civic Association), with the support of the community and the Lancaster County Community Foundation, has launched a $10 million "Invest to Empower" endowment campaign. The endowment is for the benefit of Tec Centro, the organization's bi-lingual workforce development center located in the Southeast quadrant of Lancaster City.
Tec Centro is South-Central Pennsylvania's primary provider of bilingual education and skills training to low-income individuals. Strategically located in the southeast quadrant of Lancaster, Tec Centro serves more than 1,200 people annually, approximately 10% of the population of that area.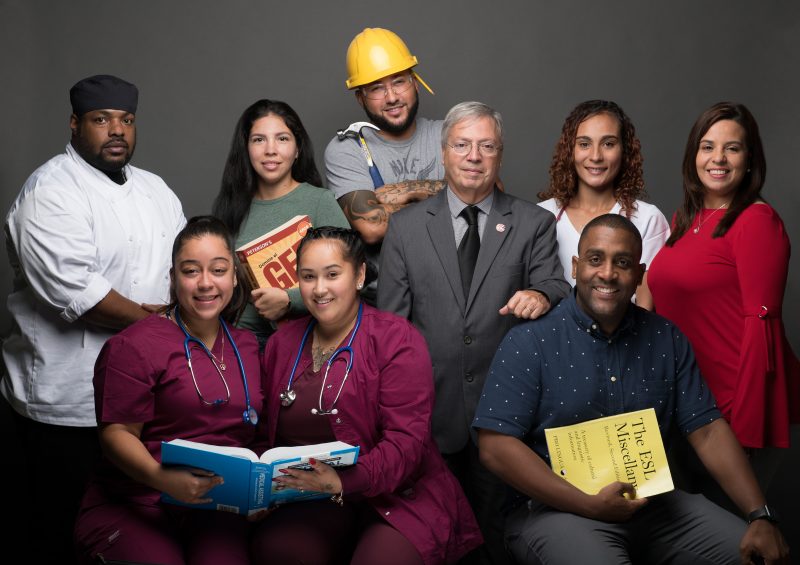 Underemployment among Hispanics and African Americans in Lancaster County is estimated at over 44%, while the unemployment rate in Lancaster City for the Latino population is 27% and the African American unemployment rate is 33%. In addition, many family wage earners are underemployed – forced to work two or more minimum or near-minimum wage jobs to provide sufficient income for their families. In terms of educational achievement, at 24% the southeast area has a significantly higher concentration of individuals who lack a high school diploma compared to the county average of 15%. Additionally, southeast Lancaster has a lower percentage of individuals with a post high school degree, 6%, versus a county rate of 12%.
SACA's mission is to foster and perpetuate the cultural, social, and economic well being of both the Latino population and the community at large. Tec Centro Bilingual Technology Center, a modern, $2.5 million state-of-the-art facility, seeks to provide residents of Lancaster, and particularly the City's southeast area, with a pathway out of poverty and an opportunity to expand their educational, linguistic, and job skills to enable them to qualify for career-oriented jobs in high-demand occupations, thus also ensuring that local private employers have the skilled labor needed for future growth.
Tec Centro collaborates with area community colleges and training programs to provide the skill training that will lead to careers in high-demand areas, including: allied health occupations, construction trades, culinary arts, commercial and industrial building maintenance, and bank teller/customer service representatives. All participants receive career counseling and placement assistance. Graduates are placed in high-demand jobs and careers in our community, contributing to the economic well being of Lancaster County. When a family is able to be self-sufficient, they rise out of the cycle of poverty, empowering generations onward and enriching the fabric of our community forever.
This endowment fund was created by SACA to advance the social and economic conditions of those in our community that are unemployed or underemployed. Once the endowment is fully funded, these funds will support half of the over $1 million annual operating budget for Tec Centro. SACA currently needs to raise funds to completely cover the cost of the program on an annual basis. The accrued interest of the Tec Centro Investor's Fund will directly support student scholarships, instructor costs and fees, classroom activities, student placement activities, and community outreach efforts. Through education and training, Tec Centro has been able to end the cycle of poverty.
The community is welcome to visit and learn about how SACA ends the cycle of poverty through great workforce development training. For more information, we invite you to contact Tec Centro directly. Marlyn Barbosa our Executive Director, welcomes the opportunity to hear from you. Contact Marlyn at [email protected] or 717.509.0326