Mayor J. Richard and Gail Gray Fund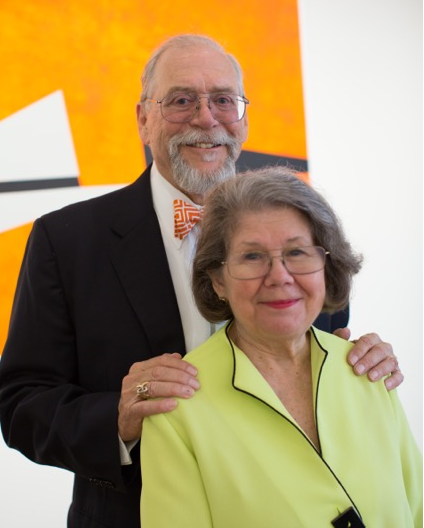 This fund was established by executive staff members of the Gray Administration to honor the contributions and leadership of J. Richard Gray during his twelve-year tenure as Mayor of the City of Lancaster. Mayor Rick Gray and his wife, artist Gail Gray, brought not only leadership and vision for Lancaster, they infused a deep and personal passion for art and the value of art for individuals and communities.
Under Mayor Gray's leadership, the arts played an essential role in developing the "ideal urban experience." The City of Lancaster made the arts a central component of its strategic plan, it hosted thought leaders on creative placemaking, and saw First Fridays begin to thrive. Mayor Gray championed the formation of the Office of Public Art which engages citizens and celebrates diversity in Lancaster's neighborhoods by promoting culture and history through public art. A fine artist herself, Gail Gray has maintained a working studio in Lancaster since 1972 and exhibited in juried and invitational art events nationally, regionally and locally.
Thanks to their sweeping commitment to the arts across our community and beyond, in 2017, Rick and Gail Gray were honored by the PA Governor's Arts Awards with a Special Recognition for Public Leadership in the Arts.
We thank them. Please join the Executive Staff of Mayor Gray's Administration in celebrating their legacy of arts and arts advocacy in our community by making a gift to the Mayor J. Richard and Gail Gray Fund.
This fund will support the sustainability of the arts in Lancaster by exploring and promoting the nature, value and significance of arts in and for our community.*
* Donations to this fund will honor Mayor Rick and Gail Gray and help to support and advance the impact of the arts. A gift to this fund does not entitle the donor to any influence on how or where the dollars are invested.