About This Organization

Lancaster Lebanon Habitat for Humanity brings people together to build safe, warm and affordable homes for local families in need of a decent place to live. With the help of volunteers and community partners, we open doors to more homeownership opportunities in Lancaster and Lebanon Counties. When a family has a stable and affordable home, they have the space they need to pursue life's opportunities and meet its challenges. Above all, they have the ability to build their own brighter futures.
Habitat has been serving our community since 1986 and has assisted more than 300 households with their affordable housing needs.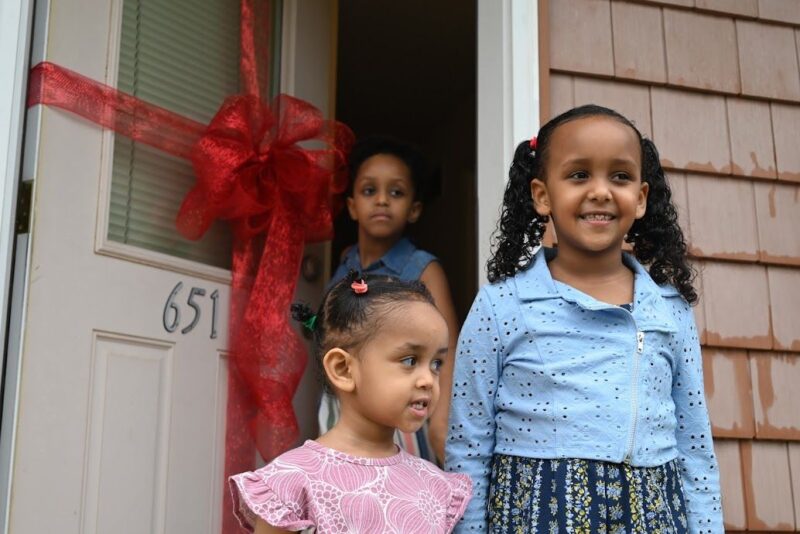 About the Open Doors Fund
Open Doors is an ambitious $4 million building campaign that will lead to the creation of 30 affordable homes over five years… a 50 percent increase in Habitat's home construction over recent years. Moreover, this initiative will expand Habitat's organizational capacity so the organization can continue to build at an increased pace well beyond the campaign's conclusion in 2026.
This campaign comes at a time when the need for affordable housing is urgent. As inventory has become more scarce and home costs have skyrocketed, the hardest hit are lower-income families seeking homeownership. Habitat receives inquiries every day from local families in desperate need of affordable housing. Contributions made to this fund will help Habitat acquire properties for new construction or renovation, purchase building supplies, grow our construction team, and expand our volunteer program.