Welcoming Murry Foundation as ExtraGive Presenting Sponsor
The Lancaster County Community Foundation and High Foundation are proud to welcome Murry Foundation as a Presenting Sponsor for the 2023 ExtraGive. Murry Foundation will join High Foundation as leadership supporters for the 12th annual event coming Friday, November 17, 2023.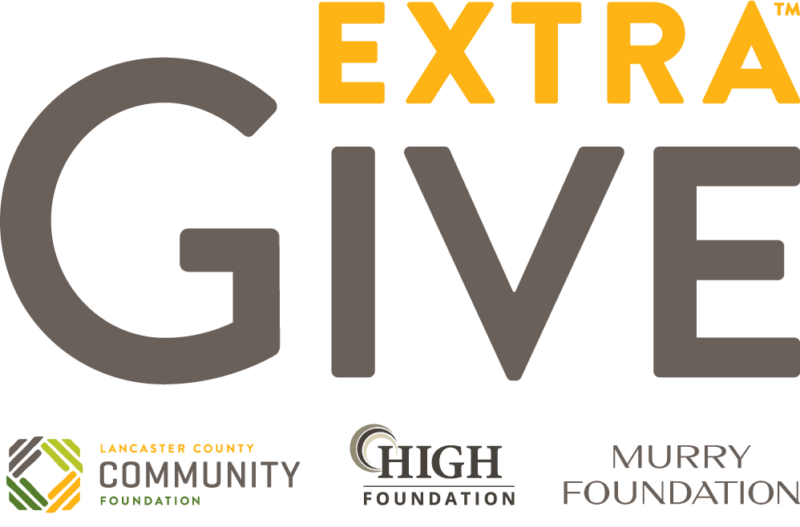 "The Murry Foundation is proud to be a Presenting Sponsor of ExtraGive. As fourth generation Lancaster residents, we are invested in seeing our hometown thrive," said Anne Murry. "We believe ExtraGive highlights nonprofits that truly impact positive change."
Event sponsors strengthen Lancaster's community-wide celebration of giving focused on highlighting the powerful work of the nonprofit sector and inviting new donors to be part of our local philanthropic culture by supporting a cause that is important to them.
"High Foundation is honored to again partner with the Community Foundation and have Murry Foundation join us as presenting sponsors of ExtraGive," Robin Stauffer, Executive Director said. "It is our belief that this event is a celebration about more than the dollars that we raise. ExtraGive invites and celebrates the spirit of generosity that lives in our community and cultivates connection and care for everyone who calls Lancaster County home."
Contributions from corporate sponsors create the Stretch Pool and Prizes that generate excitement and incentives throughout the 24-hour event. 100% of sponsor dollars support the participating organizations.
The ExtraGive has been a transformative force for good in our community. In only 11 days, since the event started in 2012, the ExtraGive has raised $92 Million for the community, supported more than 500 nonprofits, and engaged more than 30,000 people in giving. Participating nonprofits serve the Lancaster community supporting causes that range from children and families, to health and education, the environment and animals, to arts, culture, heritage, history and more. Applications for organizations interested in participating in the 2023 ExtraGive will open July 11, 2023.
Presenting Sponsors: High Foundation and Murry Foundation
Premier Plus Sponsors: Steinman Foundation
Premier Sponsors: Armstrong World Industries Foundation
Prize Sponsors: Atlee Hall, Benchmark Construction, Hershey, Highmark, McNees, New Holland, PNC, Rhoads Energy, RKL, ROCK Commercial Real Estate, Truist, and Woodstream.
The Community Foundation is the largest sponsor of the event committing resources and staff time to make the ExtraGive possible. Additional details at ExtraGive.org