Equity Fund – Fondo de Equidad
Español (Haga Clic Para Ampliar)
Reconociendo la resistencia, tenacidad y talento dentro de las comunidades negras, marrones, indígenas e inmigrantes; y comprender las profundas desigualdades tanto en la comunidad como dentro de la filantropía; Xavier García-Molina creó el Fondo de Equidad y el Consejo de Equidad en asociación con la fundación de la Comunidad del Condado de Lancaster.
Los co-presidentes Xavier García-Molina y Kareena Ríos, así como los miembros fundadores Christopher Avilés, Julia Cao, LaRock Hudson y Norma Vázquez crearán un proceso que informará directamente dónde y cómo los dólares de este fondo tendrán un impacto más equitativo en nuestra comunidad. El Equity Fund se lanzará con una inversión de $100,000 de la Community Foundation. Conozca a los miembros del consejo de equidad.
"Reconocemos que los residentes del condado de Lancaster que son negros, indígenas y personas de color (BIPOC) han sido histórica y sistemáticamente marginados en una multitud de formas: mayores tasas de pobreza, inequidad en los sistemas educativos, mayores tasas de encarcelamiento, discriminación laboral predominante, evaluación desigual de la vivienda asequible y de calidad, entre muchas otras condiciones desfavorables. A medida que continuamos con nuestro propio aprendizaje interno y organizacional sobre esta realidad sistémica, nuestro objetivo es eliminar las barreras y brindar oportunidades nuevas y únicas para animar a los residentes a crear un cambio positivo". -LCCF
Manténgase conectado a los detalles sobre este fondo patrimonial
SUBVENCIÓN DE EQUIDAD DE LANCASTER
Como primera inversión del Fondo patrimonial, el consejo de Equidad seleccionará a un mínimo de cinco miembros de la comunidad para otorgar una subvención de hasta $5,000 dólares.
Una oportunidad de subvención para personas de raza negra, morena, ind genas e inmigrantes que deseen proporcionar/crear programas diseñados para impactar el cambio en nuestra comunidad con un enfoque en la accesibilidad y la equidad racial.
Mínimo de cinco subvenciones de hasta $5,000 dólares
SESIÓN VIRTUAL DE INFORMACIÓN SOBRE LA SUBVENCIÓN DE EQUIDAD DE LANCASTER
Si tiene alguna pregunta, contacte al consejo de Equidad en [email protected]

SOLICITUDES ESTÁN ABIERTAS
Complétela en su totalidad antes del 24 de febrero a las 11:59 p.m.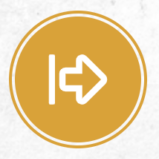 Si desea hacer una entrevista respondiendo las preguntas de la solicitud en lugar de enviar una solicitud por escrito, envíenos un correo electrónico para programar una hora.

ELEGIBILIDAD
Para presentar una solicitud, debe ser una persona que se identifique como de raza negra, morena, indígena o inmigrante de color que resida en Lancaster. Los proyectos deben beneficiar a los residentes del condado de Lancaster. Los solicitantes serán emparejados con una organización de beneficio comunitario (CBO) que servirá como su agente fiscal.

HOJA DE INFORMACIÓN
Obtenga una vista previa de lo que necesita saber para aplicar.

SOLICITUD DE MUESTRA
Obtenga una vista a la solicitud de muestra.

CRONOGRAMA DE SOLICITUD
• 14 de enero: Se abre la solicitud
Los aspirantes tienen la opción de enviar una solicitud en línea por escrito o programar una entrevista con el consejo de Equidad para responder las preguntas de la solicitud.
• 24 de febrero: Las solicitudes finales se deben presentar hasta las 11:59 p.m.
• 29 de marzo: Notificación de adjudicación (sí o no) antes de las 5 p.m.
CRONOGRAMA DE SUBVENCIÓN E INFORMACIÓN
• Período de financiación: 29 de marzo de 2021 – 29 de septiembre de 2022
• Resumen de la subvención: 9 de abril, 11 de junio
• Informe final: Plazo hasta el 31 de agosto de 2022 antes de las 11:59 p.m.
CRITERIOS DE EVALUACIÓN
• Compromiso con la equidad racial – ¿El programa y la persona demuestran un compromiso con la promoción de la equidad racial?
• Desafíos – ¿El aspirante ha descrito los desafíos actuales relacionados con la equidad y la inclusión? ¿El programa tiene la intención de identificar ejemplos de esos desafíos?
• Visión y deseo – ¿El aspirante describe claramente su deseo y visión con respecto a la accesibilidad y la equidad racial?
• Metas y resultados – ¿La solicitud expresa claramente las metas y resultados de equidad racial deseados por los programas? ¿Cómo medirá el éxito de su programa?
• Impacto – En caso de ser elegido, ¿cómo se verán afectados inmediatamente los participantes del programa? ¿Cómo afectará la realización de este proyecto a su futuro trabajo y/o la comunidad a largo plazo?
¿Preguntas?
Recognizing the resiliency, tenacity and talent within Black, Brown, Indigenous, and Immigrant communities; and understanding the deep inequities both in community and within philanthropy; Xavier Garcia-Molina created the Equity Fund and Equity Council in partnership with the Lancaster County Community Foundation.
Co-chairs Xavier Garcia-Molina and Kareena Rios, as well as Founding members Christopher Aviles, Julia Cao, LaRock Hudson, and Norma Vazquez will create a process that will directly inform where and how the dollars from this fund will make the most equitable impact in our community. The Equity Fund will launch with a $100,000 investment from the Community Foundation. Meet the Equity Council.
"We recognize that Lancaster County residents who are Black, Indigenous, and People of Color (BIPOC) have been historically and systemically marginalized in a multitude of ways: higher rates of poverty, inequity in educational systems, higher incarceration rates, prevailing job discrimination, inequitable assess to quality and affordable housing, among many other unfavorable conditions.
We continue our own internal and organizational learning about this systemic reality. We aim to remove barriers and provide new, unique opportunities to embolden residents to create positive change." – Community Foundation
Stay connected to details about the Equity Fund
Lancaster Equity Grant
As the first investment from the Equity Fund, the Equity Council will select at least five community members to award a grant of up to $5,000.
A grant opportunity for Black, Brown, Indigenous and Immigrant People of Color who want to provide/create programs designed to impact change in our community with a focus on accessibility and racial equity.
At least five grants of up to $5,000
Lancaster Equity Grant Virtual Information Session
If you have any questions, contact Equity Council at [email protected]

Application Timeline
• January 14: Application opens
Applicants have the option of either submitting a written online application, or scheduling an interview with the Equity Council to answer the application questions.
• February 24: Final applications due at 11:59 pm
• March 29: Award notification (yes or no) by 5 pm
Grant Timeline & Reporting
• Funding Period: March 29, 2022 – September 29, 2022
• Grant Overview: April 9, June 11
• Completion Report: Due August 31, 2022 by 11:59 pm
Evaluation Criteria
• Commitment to Racial Equity – Does the program and person demonstrate a commitment to promoting racial equity?
• Challenges – Has the applicant described current challenges regarding equity and inclusion? Is the program intentional with identifying examples of those challenges?
• Vision and Desire – Does the applicant clearly describe their desire and vision with respect to accessibility and racial equity?
• Goals and Results – Does the application clearly articulate the programs desired racial equity goals and results? How will you measure the success of your program?
• Impact – If chosen, how will the program participants be immediately impacted? How will completing this project impact your future work and/or the community long term?