Connecting community to careers, and careers to belonging
How might we help people in SouthEast Lancaster City identify their dreams and build their confidence to pursue them?
That was one of the starting points for the Project Activate SouthEast team as they wrestled with how to best support post-secondary opportunities for community members, while also building a sense of belonging in SouthEast Lancaster City.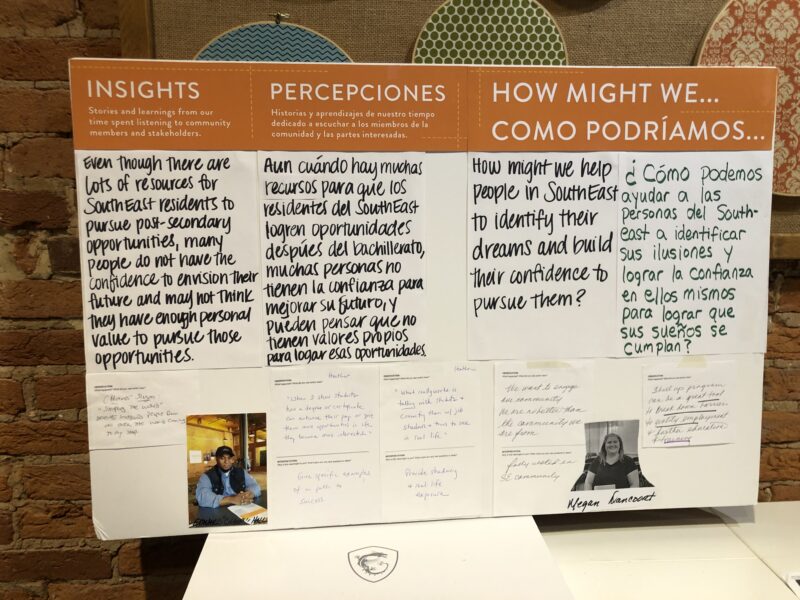 This board, created in 2019 with testimonials and stories from the community, helped shape and guide the team's work as they began to refine their scope and focus on employment as a way of creating both opportunity and belonging. More than 18 months later, SouthEast Lancaster City now has its newest monthly career fair as part of Project Activate's SouthEast Worx initiative.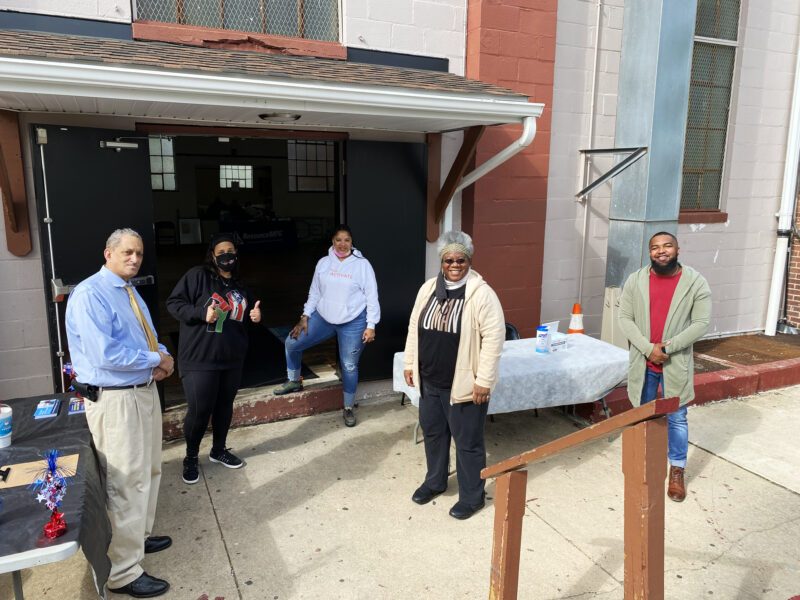 Community-created, community-led
Among the learnings of the team from the community was the fact that past attempts to create job fairs and opportunities to link careers to community members were inconsistent, and didn't come back often enough to maintain momentum. To address this in their pilot, SouthEast Worx will be focusing on consistency: kicking off its first event last weekend, the event will feature 20+ employers and happen every third Saturday of the month at Crispus Attucks Community Center. The hope is to be a dependable resource for connecting SouthEast community members with important employment opportunities from local vendors.
Pilot to Purpose
With the stage set, the SouthEast Worx team will continue to hold career fairs, as well as evolve and improve the experience through community feedback. With ongoing support from the SouthEast neighborhood and the community as a whole, SouthEast Worx and the rest of the Project Activate initiatives will help turn pilots into purpose, and possible into extraordinary.
Get involved with SouthEast Worx
SouthEast Worx is a team of community members from Project Activate working to connect community members to career opportunities in SouthEast Lancaster City. Contact us to get involved with the team!
Want to be a vendor at a career fair?
SouthEast Worx Career Fairs are held every third Saturday at Crispus Attucks Community Center in Lancaster City. Contact us to secure a vendor spot and meet community members who want to join your team!
Learn more about Project Activate
Project Activate engages community members in Lancaster to bring ideas to life, create local solutions, and build a more inclusive community. Using a small team of community members, Project Activate turns neighborhood ideas into real world solutions.