As the ROC Cohort Continues to Learn We Hope to Center the BIPOC Business Voice
Cindi Moses – Member of the ROC Cohort
Time is flying and our national cohort has been meeting twice a month to receive racial equity training from Race Forward. Race Forward brings systemic analysis and an innovative approach to complex race issues to help people take effective action toward racial equity.
The ROC Cohort Program goals are built on a Frame, Learn, and Apply model, enabling cohorts to:
Frame:
• Understand historical and current local-level polices impacting small businesses owned of color
• Build a collaborative stakeholder table to address racial equity in their small business ecosystem
Learn:
• Center racial equity in addressing their community challenge
• Build a toolkit of racial equity and small business support strategies
• Develop a peer learning network with other cohort communities
Apply:
• Use increased racial equity capacity to identify which additional stakeholders are needed and how to bring them into work
• Prioritize strategies to maximize racial equity
• Use data, research, practitioner knowledge, and technical assistance to implement collaborative change
So far,
We've received information about advancing racial equity, racial equity in a COVID-19 environment, using a racial equity tool to advance racial equity for small businesses, and advancing racial equity through community input, engagement, and planning. We've seen that, despite the differences in communities across the county, there's a common thread among us – and that is the fact that historic mindsets continue to have significant influence over who receives access to the resources needed for economic self-sufficiency and wealth-building.
Our group has been meeting weekly, and we've had some deep conversations about how the power structures in Lancaster County purposely segregated people in the past and continue to withhold resources under the guise of "avoiding risk." The ultimate goal is institutional and structural change.
As we move forward, we want to identify structural barriers that business owners face, and develop recommendations for equitable business recovery using input from the community, to enhance and fill in gaps that may exist in current initiatives.
We want to invite small business owners to share your stories, what is important to your business, your aspirations for small business support, and what the community can do to help you succeed.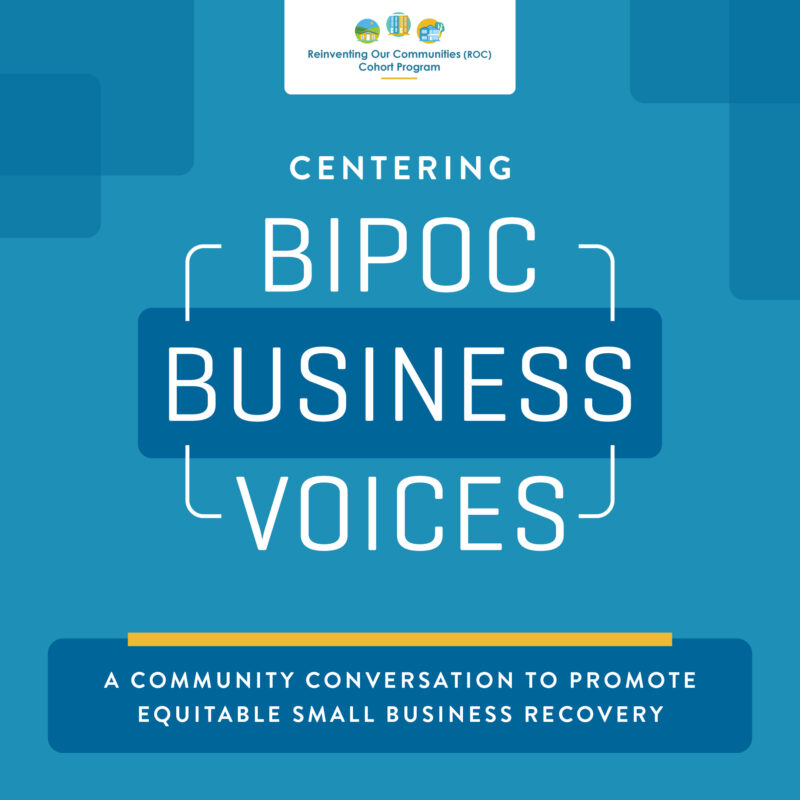 Join us at a community conversation:
October 19 at Cafe 301 from 6:00 pm to 7:30 pm
November 4 through Zoom from 6:00 pm to 7:30 pm
November 9 at Brightside Opportunities Center from 6:00 pm to 7:30 pm
*In person events will be catered by a local small business