We applaud the Hourglass Foundation for inviting Mr. Thomas Friedman, best-selling author and columnist for the New York Times, to Lancaster. We were pleased to learn that he was so moved by what he saw here that he felt compelled to tell our community's story as an example of what is working. His perspective, which appeared in the New York Times on Independence Day, is helpful and important, and his international appeal helps to spotlight pieces of Lancaster's story for other communities who may wish to emulate our example.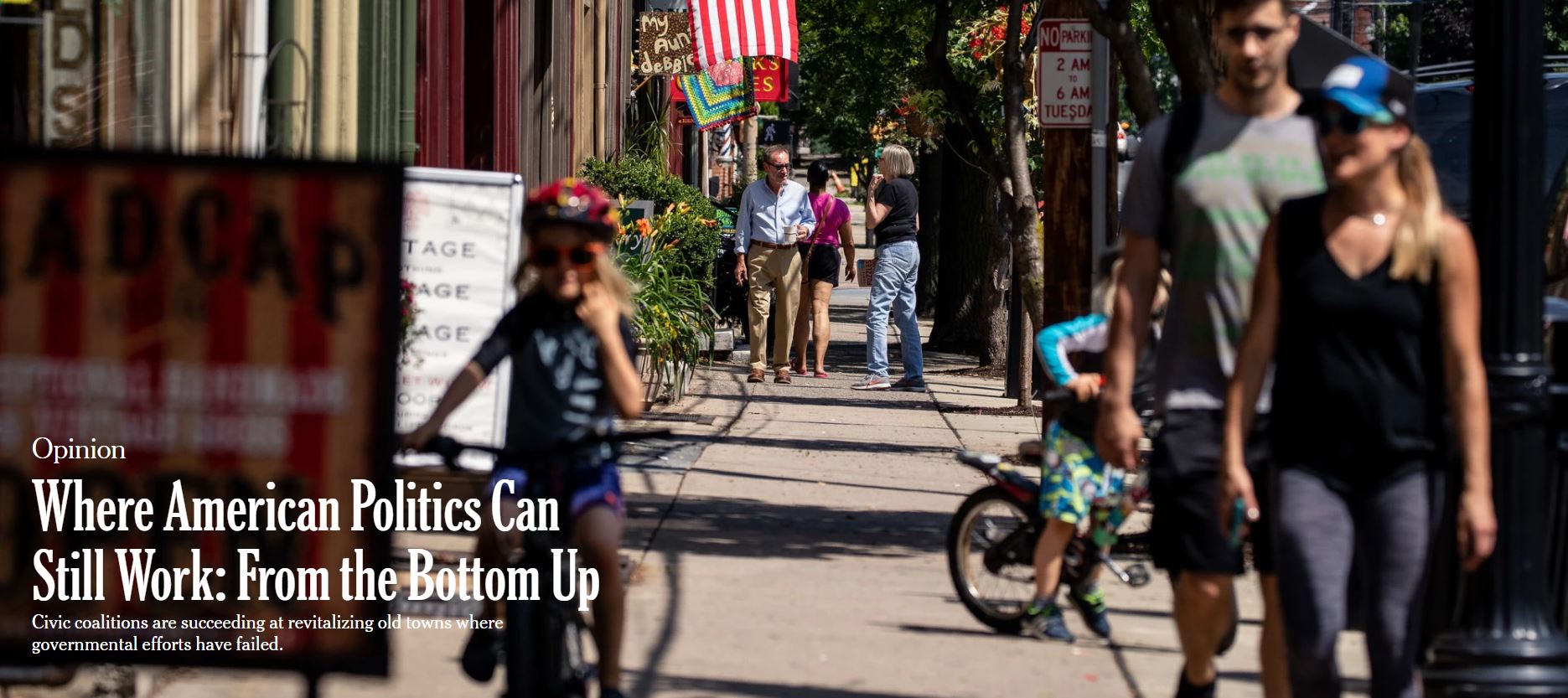 "Where American Politics Can Still Work: From the Bottom Up", Thomas Friedman, New York Times 7/4/18
In his piece, we were honored that Mr. Friedman mentions the Community Champion Quiz (available at LancFoundChampion.com), a public engagement tool developed by the Community Foundation to inspire people in Lancaster County to think about the transformational skills and perspectives they bring to the table when helping to improve our community. To date, more than 800 Community Champions have been revealed, with more on the way. We believe it speaks to the collaborative spirit and direction in which our community is moving.
Mr. Friedman gets many things correct in the article – both what's going right and some of our simmering and entrenched challenges. His perspective, however, is largely shaped through the lens of a select few; captured while on a short-term visit to our home.
Here, there is a much deeper and richer story to tell.
That full story can only come from the truly diverse movement of Community Champions who have helped shape Lancaster County into what it is today and who are working tirelessly, in unique ways, to shape our community's extraordinary future. We can all be Community Champions, and our shared future will be determined by whether or not these voices are heard and part of the conversation on how to drive our community forward.
Diversity, equity, and inclusion are at the very heart of what the Lancaster County Community Foundation is working to embolden in our community. Over the coming years, we will be actively working to pull in the voices of a much wider, much more diverse cross-section of the community. Our new impact strategy will reach deeply into our community to amplify voices and activate ideas that come from Community Champions of all kinds. With your help, our community can harness the best of Mr. Friedman's piece while also challenging ourselves to ensure all voices are part of the conversation and create equitable and inclusive opportunities across Lancaster County.
There isn't a one-size-fits-all solution to this issue, and at the Community Foundation, we value the things that risk-taking and failure can teach us (because we've failed a lot!). But big changes start with small steps. Everyone has ideas, hopes, and thoughts for what they want the future of their community to look like. Watch for ways to add your ideas to the shared story of Lancaster County and how we shape our future together.