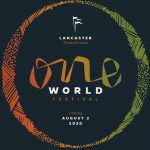 The One World Festival is a cultural celebration of Lancaster's diverse heritage and residents. On September 11, 2022 at Franklin & Marshall College the Festival will offer an international experience of food, music, children's activities, art, and more.
You can support the One World Festival by donating to their fund here at the Community Foundation- donations are tax-deductible and will be used for costs associated with running the festival.
There are many ways to participate in the festival – visit the One World Festival's website to learn more about the event, sign up to volunteer, and more.