Announcing: Project Activate
Building a neighborhood where everyone belongs.
We all have hopes and ideas for our community, whether we realize it or not. Project Activate is a chance for you to partner with neighbors to build local solutions for your community.
Partnering with Greater Good Studio in Chicago, the Community Foundation will be working with local community benefit organizations to assemble Activate Teams: small groups of committed and driven community champions that will learn how to best listen, reflect, and build on the ideas of their neighborhoods. Through Project Activate, teams will interview and visit with members of their community, gather stories and data, and work together to synthesize that information into projects to help create stronger, more inclusive neighborhoods that build a sense of belonging for everyone.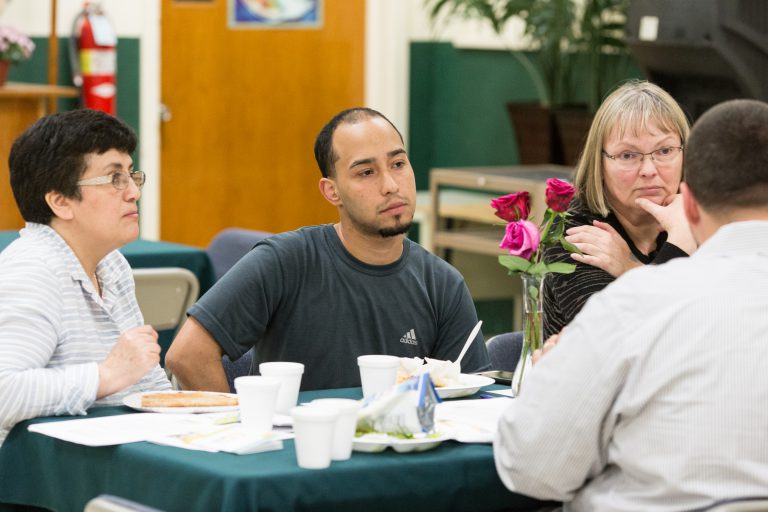 The hope for Project Activate is that through these small teams, meaningful, locally-owned ideas will be able to be tested, refined, and then scaled up to impact more and more individuals across Lancaster County. Using Human Centered Design, the Community Foundation hopes to embolden and spark the creativity that already exists throughout our neighborhoods, and build a platform for everyone to activate their ideas, and build extraordinary community.
Part of that approach however, means starting small, and making sure the process works well before scaling up to create the best possible hope for success. For that reason, we're beginning Project Activate in two communities: SouthEast Lancaster City, and Paradise, PA. It's our hope that as we learn with these two initial teams, we'll be able to embolden more teams in new communities starting next year!
Want to be part of a Project Activate Team?

Visit ProjectActivateLanc.com to learn more, check out the application, and sign up for more details.
Want to stay in the loop?

Even if you're not a resident of the SouthEast or Paradise, we still need your help! Sign up for updates as we move forward and be the first to find out about exciting developments, new team opportunities, and more! Contact us here!