2021 Giving Opportunities
Each year the Community Foundation receives dozens more grant requests than we're able to fund. We're glad to share these with our giving partners, so you have insight into some of the ways our local community benefit organizations are strengthening our community. Click below to read more about creative, strategic projects you can support – from basic needs support to environmental conservation. We encourage you to contact the organizations directly, or if you would like to give through your fund contact Ashlinn at [email protected] or 717-397-1629 x118.
Highlights of what you can see below:
Meeting the End-of-Life Care Needs of Latino and African-American communities
$10,000.00
Hospice & Community Care strives to address demographic disparities in hospice and palliative care and bereavement support utilization to ensure that more patients receive quality care at the end of life. We would like to determine how to more effectively reach both the Latino and African American communities to share how quality end-of-life care can benefit those who are facing a serious illness. We would like to understand the needs and preferences of our Latino and African American neighbors so that we can provide better access to and education about quality end-of-life care.
Autism Resource Center Update
$15,000.00
Lancaster Public Library is seeking funding to update and revitalize our Autism Resource Center to better serve the children and families of our community. The Autism Resource Center update would improve on the 800 books, DVDs, and games in the areas of teaching social skills, behavioral therapy, conflict resolution, and community awareness and interaction that have served thousands since opening in 2010. Resource Center improvements would include new print and AV materials, manipulatives, learning tools, and the addition of weekly sensory story time and programming focused on early learners.
LGBTQ+ Health Consortium
$15,000.00
In partnership with Dr. Sharee Livingston (UPMC/Patients R Waiting), Union Community Care, and Planned Parenthood Keystone, we will launch the first Lancaster LGBTQ+ Health Consortium. The consortium will connect health specialists and provide scholarships for medical interns to engage in LGBTQ+ health research and nuanced training. We will also vet practitioners and organizations with three tier approach to ensure and elevate access to truly dignified and accessible healthcare for all intersections of the LGBTQ+ Community.
Explore All Opportunities:
Arts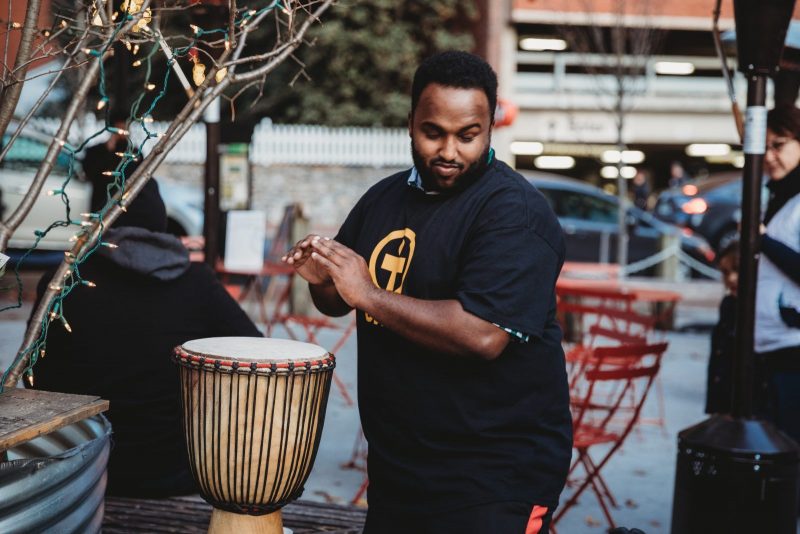 These programs support visual and performing arts programs in Lancaster County, with a preference given for those that serve underrepresented or underserved groups in our community.
YWCA Lancaster
YWonderful Kids Mural Project
$6,750.00
Research shows that children of color see themselves portrayed far less in media, art, and literature. YWonderful Kids is our childcare program serving children birth-12. We will utilize the creativity of our older children to work with an artist to create a mural where they can see their beautiful selves reflected back. The mural will be on our Playground With A View, the rooftop space our children access daily. Children will be involved in all areas of the project: planning, creating, and painting. Our Black Artist Waystation project puts us in contact with a number of local muralists.
Lighthouse Vocational Services
Lighthouse Art Program
$14,955.20
The Lighthouse Art Program, which takes place both in our facility and online through our Remote Training Services, provides therapeutic art projects that help adults with disabilities develop focus, calm, and sensory awareness and includes opportunities for them to sell their works of art online and via our Maker's Market. A grant of $14,955.20 would equip us for current art projects like canvas-painting and card-making and for the expansion of the program to include more opportunities for Creative Arts, including photography, videography, t-shirt making, candle and soap-making, and more!
The Mix
Hey Young World – WHYW Media Center
$15,000.00
The Southeast Student Media Center (SSMC) at The Mix will host, "Hey Young World", a program focused on teaching students of color the basics of creating news content, announcements and conducting community interviews. Young people of color are underrepresented in today's media, and local newsrooms lack diversity and inclusion. WHYW provides students the nuts and bolts of the news creation process, from finding stories, interviewing key people, scripting, teleprompters to editing raw footage, and more!
Gretna Productions Inc
DBA Gretna Theatre Gretna Theatre Touring Outreach Program Accessibility
$10,000.00
Established in 2018, the Touring Outreach Program brings arts-education directly to schools by providing performances focused on social-emotional skills combined with age-appropriate curriculum. Themes include diversity, equal rights and inclusion, and bullying wrapped into historical events. Study guides are developed with teachers and guidance counselors to ensure that lessons address PA Common Core and artists facilitate further conversation after the show. Grant funds would provide access to this opportunity for underserved communities in Lancaster County, due to budget restrictions.
Lancaster Symphony Orchestra
Sound Discovery Programs
$10,000.00
The Lancaster Symphony Orchestra (LSO) envisions a community where every child, regardless of socioeconomic background, has access to hear and create music. The Sound Discovery Programs, a suite of eight initiatives, provides this access, supports school music programs, and champions the development of the whole student: academically, individually, and socially. Any funds received through the Sam & Verda Taylor Grant will be used specifically towards these programs.
Servant Stage Company
Pay-What-You-Will Season of Shows
$12,500.00
Servant Stage seeks to make the performing arts accessible for all people, especially people with physical and financial limitations, including many low-income families and elderly people. This project will make the arts accessible to thousands of the most underserved people in our community by offering more than 100 performances across Lancaster County as Pay-What-You-Will, bringing touring outreach performances to many parks, retirement homes, churches, schools, and community organizations. It will also reach more than 400 students with a year-round theatre education program.
Millersville University Office of Visual & Performing Arts
Millersville University Children & Youth Performing Arts Project
$15,000.00
This is a multi-faceted program providing exceptional diversified arts & arts-learning experiences to young people from all walks of life, with a particular emphasis on the under-served and marginalized, including those who are disadvantaged, from refugee/immigrant families, and living with disabilities. The program strives to enhance their aesthetic, cognitive, social and emotional growth, while providing them the opportunity to become full participants in the cultural life of our community. And coming after a year of Covid-compelled limitations, this will be a season of welcomed renewal.
Penn Square Music Festival
Scalia/Ginsburg Student Performance
$15,000.00
Penn Square Music Festival will present 3 performances of Scalia/Ginsburg, a one-act opera based on the friendship of these legal giants. Penn Square Music Festival will present this opera March of 2022. Despite being polar opposites politically, the two Supreme Court Justices were great friends and loved opera and fine wine. We will invite a Supreme Court Justice to attend, followed the next day by a round table discussion with the Justice and area high school AP Government students. They will attend a performance followed by a talk back with the cast. Students will attend this at no cost.
CBO & Business Partnerships
These programs supports substantial and strategic CBO & Business partnerships between community benefit organizations (CBOs), and businesses that will achieve positive social and environmental impact on Lancaster County's residents and communities. Grants will support CBOs in advancing partnerships with local businesses, in order to deliver a greater combined impact.
CBO & Business Partnerships (Click to Expand)
Hands-on House, Children's Museum of Lancaster
Bringing Learning Through Play to Lancaster City
$15,000.00
It's time to launch the unconventional. Hands-on House has been providing free and low cost outreach programs to schools and libraries throughout Lancaster County and South Central PA for years. Now, we are looking for partners where we can bring learning to non-traditional places. We've partnered with Lancaster Barnstormers to bring learning through play to select home games; exchange admission passes; provide co-branded items to game and museum attendees; and other opportunities to cross promote venues and exchange visitors.
Bethany Christian Services of Central PA
Trauma-Focused Equine Assisted Psychotherapy
$25,000.00
Bethany Christian Services (Bethany) and Little Springs Farm (LSF) have developed an innovative partnership to provide Trauma-Focused Equine Assisted Psychotherapy for foster and adopted children. LSF's Certified Equine Natural Lifemanship Professional/Executive Director and Bethany's Mental Health Professionals will work together to provide comprehensive and individualized treatment for 80+ children and youth to promote healing and positive development. Goals are achieved through activities that build connected relationships with their chosen "Relationship Horse" and family members.
Lancaster Farmland Trust
Solutions in the Soil: A Collaborative Approach to Sequestering Carbon on Lancaster County Farms
$15,000.00
Lancaster County farms provide our community with delicious food and beautiful vistas. For years, however, a crucial benefit our farmers provide remains hidden below the surface. Our farmers utilize no-till farming, a critically important practice that sequesters carbon in the ground. Lancaster Farmland Trust and TeamAg will partner to create a carbon sequestration project. This innovative program would utilize LFT's relationship with farmers, and TeamAg's technical expertise on conservation, to establish a program by which Lancaster County businesses pay farmers for their carbon offsets.
CBO Capacity Building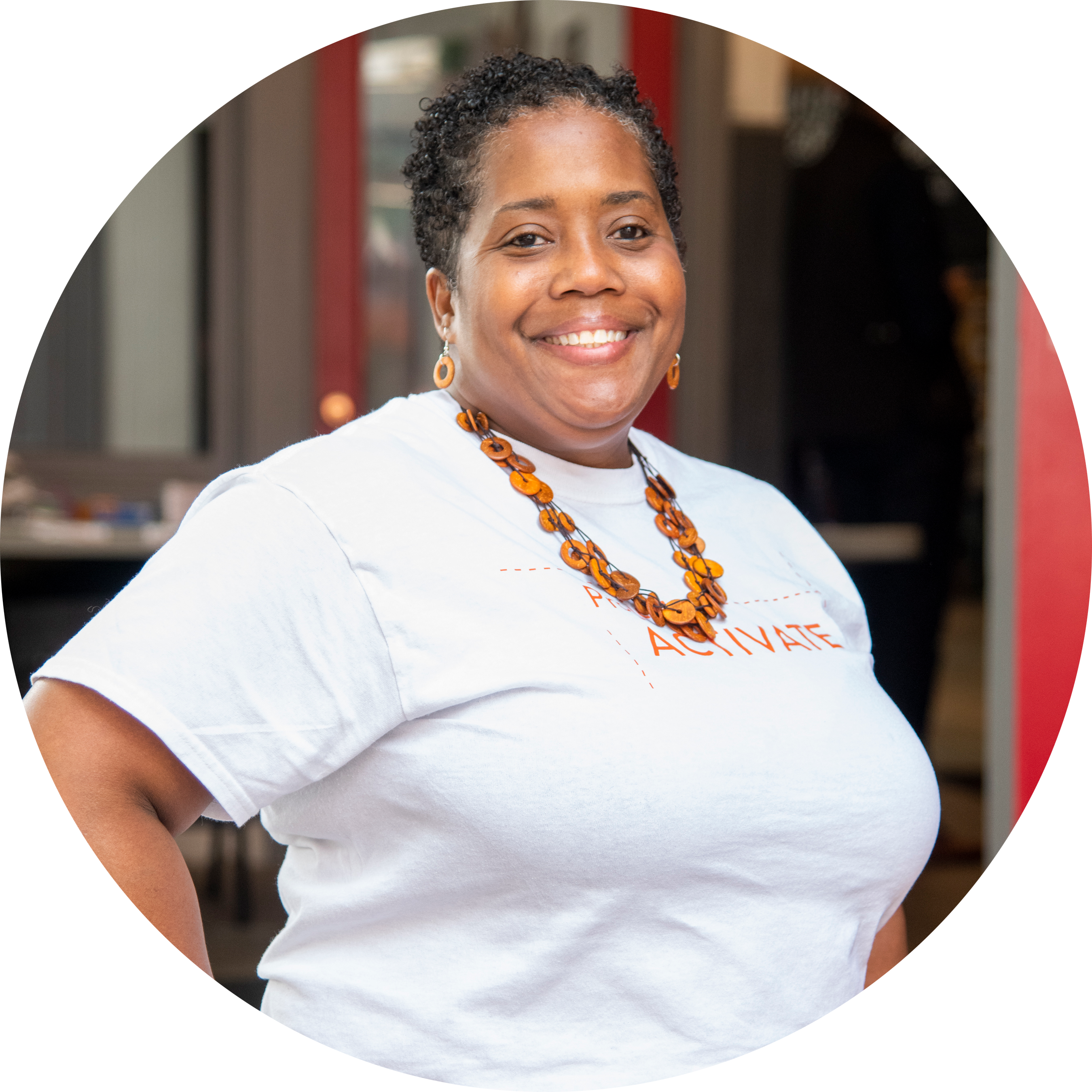 You could help support capacity building work designed to help fulfill an organization's mission. Examples of capacity building includes strategic planning, marketing or staff development.
CBO Capacity Building (Click to Expand)
Hospice & Community Care
Meeting the End-of-Life Care Needs of Latino and African-American communities
$10,000.00
Hospice & Community Care strives to address demographic disparities in hospice and palliative care and bereavement support utilization to ensure that more patients receive quality care at the end of life. We would like to determine how to more effectively reach both the Latino and African American communities to share how quality end-of-life care can benefit those who are facing a serious illness. We would like to understand the needs and preferences of our Latino and African American neighbors so that we can provide better access to and education about quality end-of-life care.
Church World Service
CWS-Lancaster Advisory Board Development: Building a More Sustainable, Effective, and Diverse Board
$10,000.00
CWS seeks funding for a consultant to host facilitated discussions and conduct qualitative research with members of our leadership team, advisory board, staff, and client communities to develop strategies and tactics to strengthen our advisory board. This effort will be focused on accomplishing three outcomes: first, our advisory board members have clearly defined roles & responsibilities; second, we leverage the talents and skillsets of board members to support and further advance CWS's mission; third, we develop a pipeline to recruit future board members from the communities we serve.
Food Hub Lancaster County
Food Hub Strategic Visioning
$10,000.00
Born out of the Lancaster County Council of Churches 70+ year membership model and 'church' nonprofit status, the Food Hub was rebranded and relaunched as a stand-alone, charitable organization just 2 years ago. With a new fundraising-focused operating model, new leadership, and rapidly evolving community needs, the Food Hub endeavors through strategic planning and board development to set a path to ensure that our vision is in keeping with current and post-covid needs, our mission is appropriate, respectful, and effective, and our work consistently provides needed impact for clients.
SCORE Lancaster-Lebanon
Digital Outreach Program (Advancing D,E&I Initiatives)
$10,000.00
The Lancaster-Lebanon SCORE Chapter is working to tailor outreach and services to meet the specific needs of all members of our community as they start and grow small businesses.
The core of our outreach is digital marketing consisting of social media, Spanish language web pages, translations, and bilingual telephone support, targeted to the POC communities that we serve. This will be supplemented with traditional media, including Latinx radio. This initiative will support our efforts to build a more diverse volunteer base and improve the quality of support for all small business clients.
Tenfold (formerly Tabor/LHOP)
Tenfold Community Lending – Building Capacity to Address Affordable Housing Needs in Our Community
$10,000.00
Tenfold Community Lending (TCL) is a 501(c)3 Community Development Financial Institution (CDFI) legally separate from, but a supporting organization to, Tenfold. We aim to hire a consultant to develop a business plan to grow TCL's capacity in two areas: 1) to provide low-interest loan products for low-income households pursuing homeownership or home rehab/repair; and 2) to scale our existing Local Housing Investment Fund & Trust (LHIFT), which provides financing to developers creating or preserving affordable housing through expanded capital for lending and possibly subsidy.
CBO Equity & Inclusion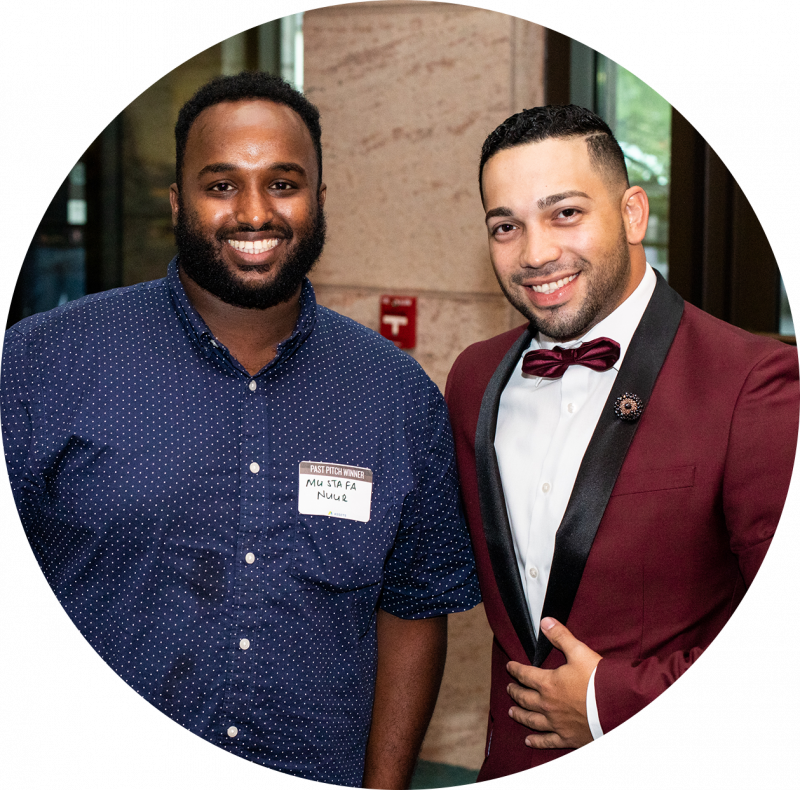 Equity is at the center of many organizations strategies, and these organizations are looking to embed equity practices that encourage collective reflection and transformational change. Funds could help them create an organizational equity & inclusion plan.
CBO Equity & Inclusion (Click to Expand)
Aaron's Acres
Continuing to Grow Diverse and Inclusive Communities
$20,000.00
Our culture is rooted in DEI for those with disabilities. We need to expand inclusion with those from diverse religions, ethnicities, socioeconomic levels and sexual orientations. We would focus internally, providing educational opportunities for our board, staff and community. To include underrepresented areas such as the SDoL and Columbia, we would focus on building relationships in order to first understand the possible barriers. We would create opportunities for disability education and awareness by sharing information during our presentations within the community.
Demuth Foundation
Demuth Foundation DEAI
$20,000.00
The Demuth Foundation operates 2 art museums in Lancaster City. Its staff and board have participated in several workshops and discussions regarding diversity, equity, accessibility, and inclusion, and are looking for resources and tools to deepen our understanding and aid in the development of exhibits, collections, workshops, and programming that are more equitable and representative of our diverse community. With grant funding, we would like to create an acquisitions plan to broaden our collections to include more BIPOC artists and develop a community outreach plan to engage new audiences.
Clean Water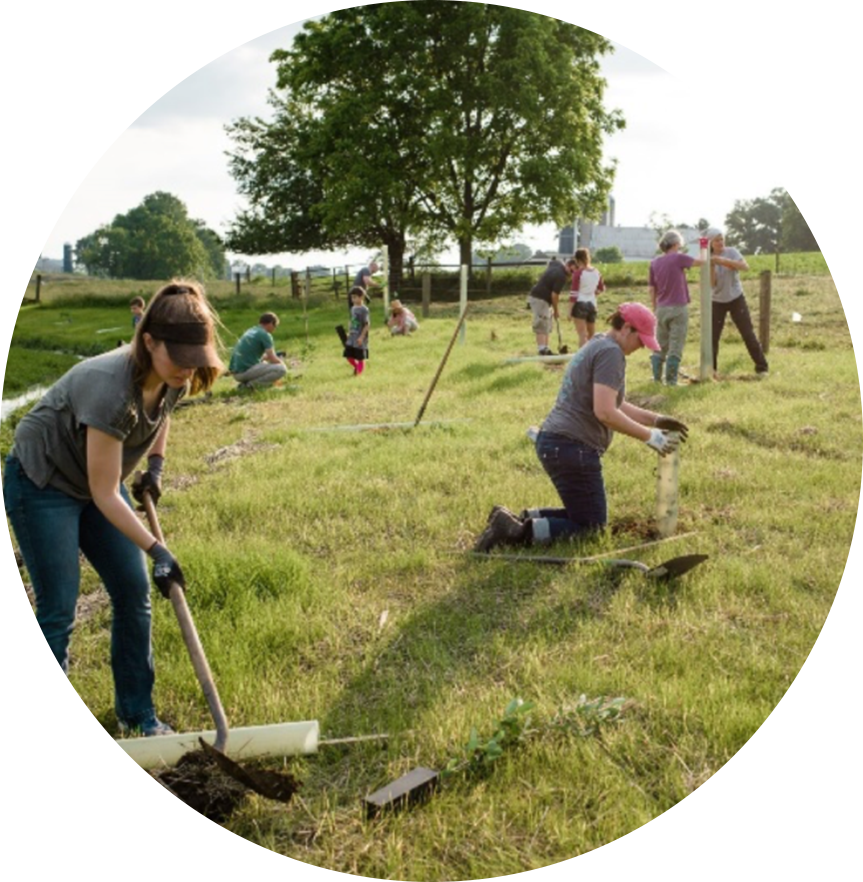 Clean water is a priority for partners across all of Lancaster County, especially since over half of our streams and much of our groundwater are unhealthy. A collaborative group of partners are ready to work across the landscape on restoration projects in priority places that make sense and make a difference in our water quality. Funds will enable local partners to improve the efficiency and effectiveness of those projects using technology, cultural sensitivity, and science-based practices that will get our streams to clean and clear by 2040.
Earl Township
Petra Bio Swale PRP
$25,000.00
"The purpose of this project is to retro fit a 200 foot Bio swale into a section of a very flat poorly drained swale the carries drainage from a 248 acre area. this section of swale lies just below an under sized triple cell structure under the roadway which we believe promotes erosion. The Church's maintenance Department is reporting that there is always sediment on the walking path below these pipes. The plan for the swale is to install a rock diffusion area to slow the water down before it enters into the amended soils area seeded with ERNST- 183 Meadow mix seed Followed by a Gabion wall level spreader.
By creating this Bio swale it will slow the water run off down and provide a filter to trap sediment from the tilled ag lands which lie directly above the swale in the drainage area. Also by adding the amended soils and seeding the correct grass variety we would be creating an environment for the swale to last a long time "
Lancaster City Alliance
Trees for Lancaster City Social Justice Areas
$25,000.00
"Lancaster City Alliance strives to create an equitable environment so that every City resident can flourish. Our organization has identified the lack of street trees within the neighborhoods as a barrier to creating equity for our residents. As a solution, we intend to partner with the City of Lancaster to plant a variety of tree species in newly created wells and in existing empty wells within the sidewalks of underserved neighborhoods. The areas of particular attention can are identified in our Street Tree Equity Analysis map (attached), which shows the collected data of number trees planted along city streets. Blocks highlighted on the map in yellow and light orange indicate a lack of street trees. These areas on the map generally align with areas of the City of Lancaster that have a higher concentration of poverty. As recommended in GreenIt! Lancaster, increasing the tree canopy in these areas will not only help reduce storm water runoff into our local streams and the Chesapeake Bay, but will also bolster the quality of life for these residents by mitigating air pollution and improving mental health and walkability, lowering cooling costs during the warmer months, and fostering community pride through the beautification of the streetscape.
This project would include the purchase of 92 trees of 2.5-3 inch caliper size from the City of Lancaster's approved species for street planting. Native species within their list will be prioritized. The tree planting and necessary site preparation would be completed by the City of Lancaster's Department of Public Works. The trees would be planted in fall of 2021 and spring of 2022 and would be maintained by the City residents of the property where the trees will be planted. Priority planting locations will be areas identified in Lancaster City Alliance's Street Tree Equity Analysis map as lacking tree canopy; with special priority given to corridors where Lancaster City Alliance is awarding façade improvement grants to property owners. Key corridors including W. King Street, Columbia Avenue, Manor Street, S. Prince Street, S. Duke Street, and E. King Street would be prioritized as they are focus-areas of the City of Lancaster's Building On Strength Community and Economic Development Plan, which are identified as opportunity corridors for streetscape enhancements including street tree plantings. Additionally, planting sites would be located in the Southwest Neighborhood Revitalization Area (SoWe) and the Southeast Revitalization Areas. These corridors and neighborhoods are locations of concentrated poverty."
Akron Mennonite Church
Nature Preserve-Memory Garden
$25,000.00
A 4 acre tract of land adjacent to the Akron Mennonite Church (AMC) will be transformed into a Natural Preserve – Memory Garden.
Native tree species and meadow grasses will foster a natural habitat benefiting wildlife and attracting pollinators.
A rain garden will be constructed, (as per storm water management plan required and approved by Akron Borough), to reduce runoff.
Efforts to date focused on 1) project design, 2) permitting and approval from the Akron Borough and PA DEP, 3) raising funds to finance the project, and 4) preliminary engagements with area churches. With the official approval for the project we are now moving into the next phase of expanded outreach with the formation of a Creation Care/Sacred Space Team, and implementation of the project.
This Team, consisting of members from interested community groups, local residents, area churches, and the AMC congregation, will
* participate in educational events with Interfaith Partners for the Chesapeake to explore ways to incorporate sacred space concepts in planning and networking
* engage with neighbors, the Akron Borough, the AMC congregation, DSECC staff and families, and area churches to participate in ownership and utilization of the Nature Preserve
Engagement options may include participating in
* educational events about the impact of our actions on communities downstream
* expanding our spiritual awareness and connection with nature
* volunteering with planting and maintaining trees and native plants
* adopting projects caring for and enhancing the Nature Preserve
* conversing with representatives of our Native American community about returning this land to a more natural state, and ways to bless this transformation
* observing nature, and experiencing learning and recreation in nature by students and teachers of Diamond Street Early Childhood Center (DSECC), housed in the church
* public usage of a welcoming walking path to enter the area for exercise, relaxation and meditation
* utilization by local community residents and AMC members for spreading human cremains in a designated portion of the Nature Preserve. This will result in less damage to the earth and streams compared to conventional burial methods."
Chesapeake Bay Foundation
Discovery Paddle Experiences on the Susquehanna
$7,364.35
"Hosting a themed series of 'Discovery Experiences' with the Susquehanna National Heritage Area (SNHA) at Columbia Crossing River Trails Center in Columbia, PA. Would also offer these paddles as part of Riverfest in 2022, which had to be cancelled in 2020. Goal to educate and engage the public on river culture, heritage, history, restoration, and environmental issues.
We've worked with the Susquehanna National Heritage Area/Columbia Crossing staff before on community paddles and they've started bringing back 'Heritage Paddles" this summer to get people back onto the water and connecting to the region in a variety of ways. SNHA staff and Outfitters' staff are professional kayak guides, guiding all tour groups and telling the stories of our rich geologic, cultural, and ecological history."
Conservation Foundation of Lancaster County
Water Quality Volunteer Coalition Invigoration
$13,600.00
Lancaster County has nearly 1,400 miles of streams and creeks traversing it's landscape. Over 1,000 miles of county streams are deemed polluted or impaired according to the state of Pennsylvania. On-the-ground conservation work is happening throughout the county to improve these impaired streams from a vast array of partners. Partners know good things are happening to water quality but the data that would show these water quality changes is lacking. Enter the Water Quality Volunteer Coalition or WQVC program. This group of trained dedicated volunteers have been sampling Lancaster County streams for nearly 20 years. The ranks of this group are growing with the spotlight on CAP water quality goals but what is not growing is the equipment these volunteers need to monitor our streams and show the improvements that are happening in the field. This proposal would assist the WQVC program in purchasing new equipment and updating 20 year old equipment for a modern era.
Landis Communities
Educational Signs in Restored Floodplain
$15,000.00
Purpose of this project is to educate the many visitors to the restored floodplain of the function and benefits of the restoration. The 900 residents, 500 staff, and many guests and visitors will have an opportunity to learn of the environmental benefits of the restoration and the various BMP's installed on the 114 acre campus. The restoration is a stop on Healthy Wetlands tours conducted by LandStudies and a site for classes help by Chesapeake Bay Landscape Professional certification, Temple University, and Penn State.
Proposed topics addressed in the 10 educational signs listed below:
Legacy Sediment
Floodplain Restoration (wetland creation)
Groundwater Recharge
Water Quality/Water Quantity
Raingarden/Bio-swale BMP's (Functional Landscapes)
Meadows
Native Plants/Biodiversity (Habitat & Vegetation)
Birds & Bees (pollinators)
Smart Growth/More Developable Space
Rainwater Harvesting
Early Childhood Development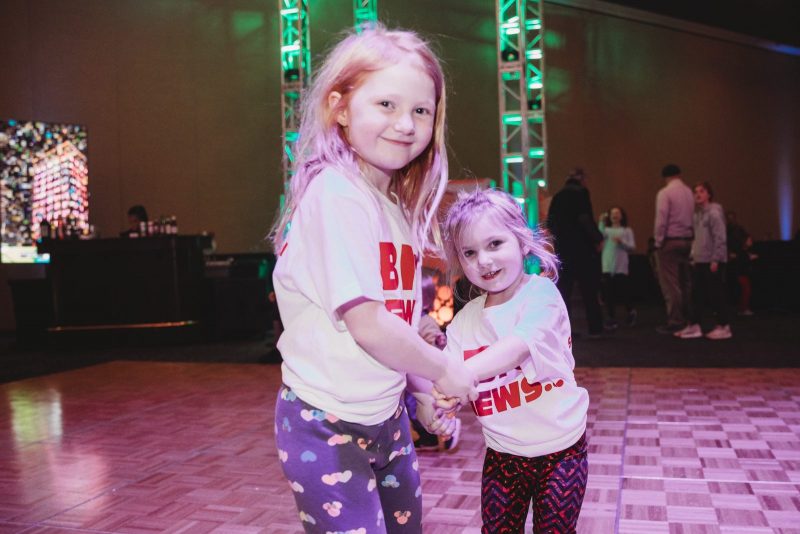 Helping fund these projects would support programs that increase early childhood development for children from birth to age five.
Early Childhood Development (Click to Expand)
Adamstown Area Library
Early Education Activity Station
$23,900.00
Complementing our books, literacy materials, and storytimes, the Early Education Activity Station (EEAS) will increase opportunities for on-site children's learning and provide families with ideas for activities to do at home. The EEAS incorporates play materials such as a puppet theater and magnetic activity. The station will also house a self-service "activity unit" that includes activities for children up to age 5.
Hands-on House, Children's Museum of Lancaster
Outdoor Activity Zones
$12,000.00
Phase II of Hands-on House revitalization to nearly triple expand outdoor educational space. During this phase, Hands-on House will add an outdoor maze, walk-about board game, nature trail, outdoor classroom space, and a gravel pit. As we look to conclude Phase II, we seek funding to purchase equipment targeting children 5 and under to including a potting shed, market playhouse, outdoor classroom seating, and musical playground elements and educational outdoor classroom materials. With these enhancements, we can complete our walk-about board game, nature path and activities, and music zone.
YWCA Lancaster
Playground With A View at YWCA Lancaster
$12,916.00
Our children can see across the skyline of Lancaster city from their rooftop playground. Their dreams are big, and we need quality materials to match the quality of their aspirations. We are requesting support to update playground equipment from 1997 to ensure safe, creative and challenging play experiences outside every day.
Bethany Christian Services of Central PA
Safe Families for Children (SFFC)
$20,000.00
"Safe Families for Children™ supports at-risk families through a network of fully vetted, approved, and trained volunteers who are motivated by compassion to keep children safe and families together. Reducing Adverse Childhood Experiences, goals including Child Abuse Prevention, Foster Care Deflection, Family Support & Stabilization are met through a Circle of Support (COS) that wraps around families in crisis. COS volunteer roles include:
• Host Family (childcare; mentoring)
• Family Friend (mentoring; transportation; meals)
• Family Coach (case support)
• Resource Friend (tangible needs)
Lancaster Public Library
Autism Resource Center Update
$15,000.00
Lancaster Public Library is seeking funding to update and revitalize our Autism Resource Center to better serve the children and families of our community. The Autism Resource Center update would improve on the 800 books, DVDs, and games in the areas of teaching social skills, behavioral therapy, conflict resolution, and community awareness and interaction that have served thousands since opening in 2010. Resource Center improvements would include new print and AV materials, manipulatives, learning tools, and the addition of weekly sensory story time and programming focused on early learners.
Eastern Lancaster County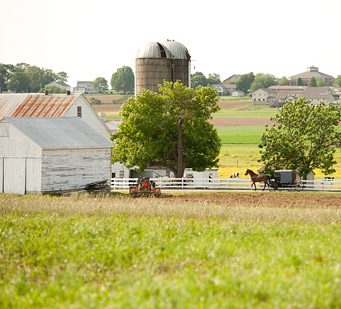 Various organizations are working with residents in Eastern Lancaster County, exclusively in the geographic regions of Conestoga Valley School District, Eastern Lancaster County School District, and Pequea Valley School District. Funds would support those programs.
Eastern Lancaster County (Click to Expand)
Greystone Manor
Therapeutic Riding Center Interim Scholarships for Low-Income Disabled Students
$10,300.00
GMTRC provides therapeutic equine services for people with disabilities. Extensive evidence-based research and personal experiences prove these individuals benefit from their weekly therapeutic equine activities. Approximately 22% of clients have lost government funding to pay for their lessons as a result of the COVID pandemic and the Commonwealth's shift to fund life-sustaining initiatives. GMTRC seeks $10,300 in funding to provide interim scholarships to these clients until GMTRC's fundraising activities can support the need again.
Children Deserve a Chance / Attollo
Providing Conestoga Valley Juniors College Prep Opportunities
$10,000.00
The Attollo Recruit college-prep program has proven itself to be instrumental in getting high school juniors on the path to success. Out of the 10 school districts we work with, only Conestoga Valley is in limbo of participating in the program next school year due to the inability to contribute financially. For the past four years, CVHS has sent over 100 students through the Recruit program. Our partnership with CVHS is incredibly important to us which is why we decided to to provide programming to them free of cost. We are applying for this grant to be able to sustain this program.
The Factory Ministries
Building Braves
$5,000.00
Building Braves takes a holistic approach to help children and caregivers develop resources. Through collaboration and year-round out-of-school time programming, it aspires to embolden school age children to foster healthy social-emotional development, team-building, and academic success. Funding would be used to support out of school time programming.
Junior Achievement of South Central PA
2021-22 – JA Inspire, Career Exploration Programs for students in Eastern Lancaster County
$10,000.00
Junior Achievement is seeking to expand its JA Inspire career exploration/planning programs to reach more students in eastern Lancaster County schools, including Conestoga Valley, Garden Spot and Pequea Valley school districts.
Lancaster Conservancy
Welsh Mountain Nature Preserve Trails Network Expansion
$15,500.00
The Lancaster Conservancy seeks funding to expand the Welsh Mountain Nature Preserve trail system through collaboration with the PA Outdoors Corps young adult program, with the goal of opening the 480-acre 'restoration area' for public trails access. The Conservancy currently maintains 5 miles of trail across half of the preserve including an ADA trail. Preserve visitation hit unprecedented levels during the COVID pandemic and remain elevated. This implementation will help deconcentrate preserve over-use by doubling the existing trail miles while mitigating impacts to sensitive environments.
Historic Preservation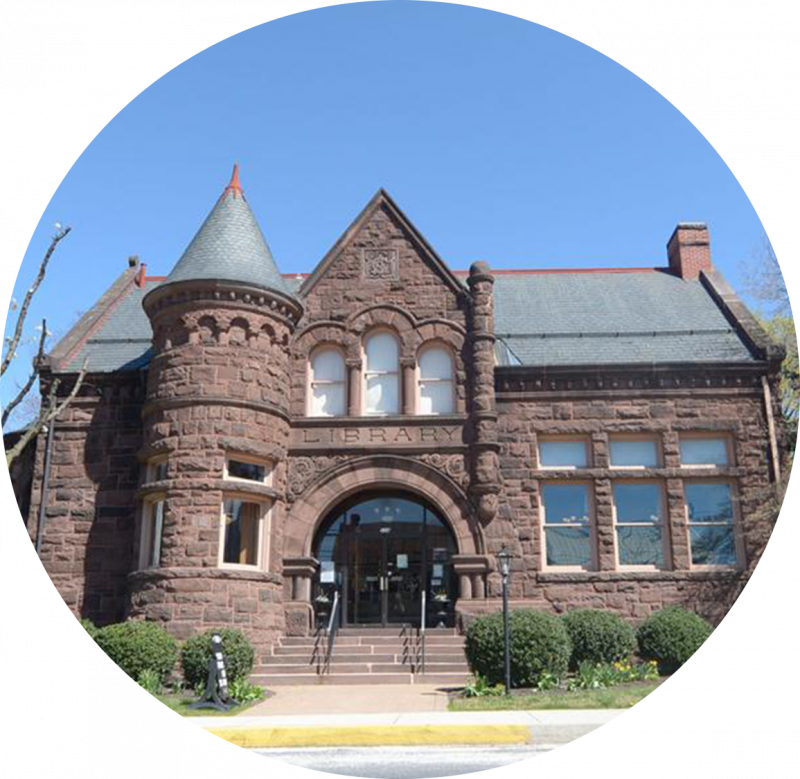 These programs focus on the restoration, maintenance, and repair of historical structures in Lancaster and Cumberland counties. Grant funds may be used for many of the "unglamorous things" necessary to sustain a documented historical structure owned by a community benefit organization, so that it may be preserved for future generations.
Historic Preservation (Click to Expand)
Linden Hall School
Linden Hall Mary Dixon Chapel Structure Repointing
$89,500.00
Linden Hall is the oldest all-girls boarding school in the United States located in Lititz, PA. The School is home to several buildings that are registered historic landmarks as part of the Moravian Historic District, including the Mary Dixon Memorial Chapel, built in 1885 by George Dixon in memory of his late daughter Mary Dixon, a student at Linden Hall. This historic project and the conservation of its history is vital to the Linden Hall campus and Lititz community.
Landis Valley Associates
The Pierce Landis Barn Restoration & Preservation Project
$82,500.00
"The Pierce Landis Barn Restoration & Preservation Project is needed to preserve the barn's structure. Foundation & stone work, retaining wall repair/reconstruction, replacement of the sill, painting, carpentry, and structural repairs to the barn are desperately needed, because it is deemed unfit for load-bearing use.
If restored, visitors will be able to view an historic, local barn, original to the site, multi-purpose in design – in full use for hay & tobacco, as infrastructure for hay & straw storage – exemplifying the foundation of an entire farming operation, for future generations."
Cumberland County Library System Foundation
Joseph T. Simpson Public Library Security System
$25,000.00
The historic Joseph T. Simpson Public Library in Mechanicsburg, Cumberland County, PA, requests support to upgrade the security system that protects its 1840 structure. The facility that now houses the library got its start as a grain warehouse. During the American Civil War, it served as a hospital for troops under the leadership of Confederate Brigadier General J.B. Jenkins. After the Civil War, the structure housed several businesses until being purchased by the Mechanicsburg Public Library. The Library has invested over $1.5 million in restoring and refurbishing the 180+ year old granary.
Lancaster Theological Seminary
Historic Lark Hall Bathroom Modernization
$45,000.00
Lark Hall houses classrooms and faculty and administrative offices. It has two primary bathrooms, last updated in the 1980s. These bathrooms serve students, faculty, most staff, and visitors to our recently renovated Santee Chapel. The Chapel also hosts public lectures and musical events. Renovations will maintain/complement Lark's historic 1893 interior using modern technology and fixtures, so the facilities are accessible, functional and efficient. Snyder Grant funds will match funds raised though The Way Forward campaign's $2 million renovation component. Total project cost: $90,000.
Environment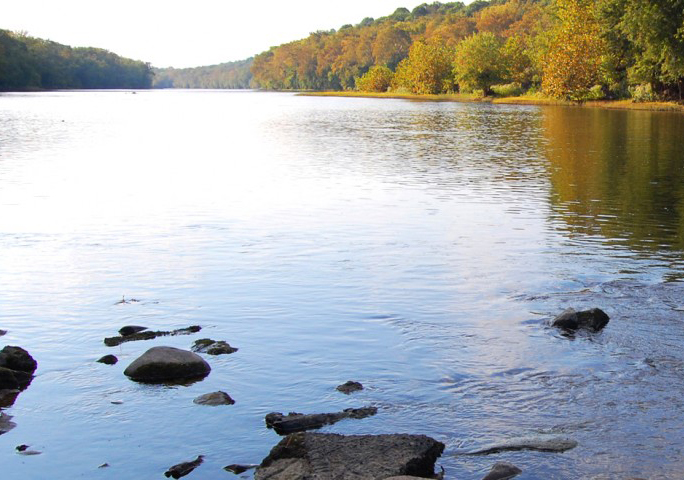 These programs encourage environmental protection, conservation, and environmental education efforts.
• Preserve and protect the natural resources and environment of Lancaster County.
• Increase the awareness of the public of the need to manage and conserve natural resources and to protect the environment.
• Investigate, explore, study, and evaluate new, useful, and efficient methods, procedures, and technologies relating to resource conservation, waste management, and protection of the environment.
Hands-on House, Children's Museum of Lancaster
Ozone Sanitization and Disinfecting Cabinet
$24,900.00
Our goal is to be an example to children and their families in our practices and teachings. A recent accidental mixture of bleach and ammonia prompted an immediate review of our practices. Now we look for ways to reduce the negative impact on the environment and education children on safety and alternatives. Our goal is to acquire and use ozone-based cleaning equipment and use it as a live-use demonstration. With each use (usually several times per day) we will explain and demonstrate the ozone cleaning process and its benefits as well as dangers of household chemicals and safety tips.
Interfaith Partners for the Chesapeake
Faithful Green Leaders Training Outreach in Lancaster
$15,000.00
We will engage faith-based congregations in Lancaster County to build green teams and take action to restore the Chesapeake Bay watershed. We will offer Faithful Green Leaders Training, via Zoom, and recruit 3-5 congregations to participate. Collectively, this cohort will educate 900 people, implement projects such as stream cleanups, educational events, rain gardens, tree plantings, etc. We will help them secure funding for their projects, as appropriate. By working through congregations we can improve how they manage their private land while also educating hundreds of worshipers.
Art of Recycle
Rescue Redistribute Reuse
$30,800.00
Art of Recycle's 2016 award winning program "Art is a Necessity" is growing into "Rescue, Redistribute, Reuse." Our goal with this project is to develop Art of Recycle's free teacher resource area to include the education as to what recycling can truly do when practiced as a way to redistribute resources to disadvantaged and underserved areas. To accomplish that goal, people must relearn the term "Recycling" and think of it more as "Re-Streaming". AoR's program is designed to rescue resources and redistribute them into areas that are struggling to find resources for educational programs.
City of Lancaster
Lancaster Compost Co-op Expansion
$15,000.00
The City of Lancaster will work with the Lancaster Compost Co-op to expand the program from the initial pilot of two locations (Recycling Center and Musser Park) to more parks and public spaces throughout the city. Funds will be used for supplies, pitchforks, materials and labor to build the compost knoxes, and education and outreach. The Lancaster Compost Co-op will be working to expand membership base and leaders, partnerships, and geographic locations to encourage residents to participate in reducing compostable material from the waste stream and reuse the material in gardening.
Home Health or Custodial Care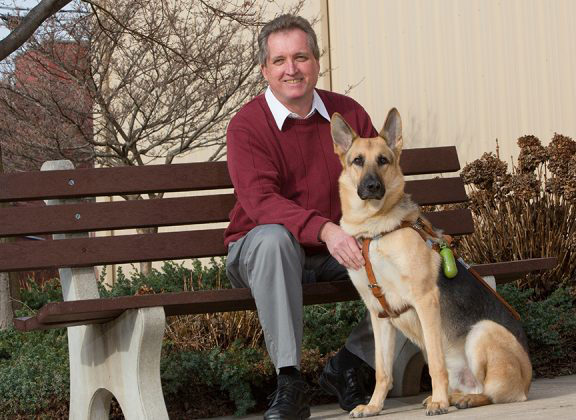 These programs support home health or custodial care to people living in their homes who are affected by illness or disability in Lancaster County.
Home Health or Custodial Care (Click to Expand)
Servants, Inc.
Home Helps
$5,000.00
Servants is seeking support for our Home Helps Ministry, which provides home maintenance and repair services for low-income homeowners in Lancaster County. This life-changing program allows seniors to age-in-place, gives freedom of mobility to those with disabilities, and eases the burden of costly repairs for families living in poverty. In 2020, Servants responded to 306 calls for help, and completed 195 projects in 100 homes. While Home Helps relies extensively on volunteers, a grant from the Ada F. Harr Fund would support the purchase of building materials and offset personnel costs.
A Week Away Foundation
Provide Respite Week for Lancaster Families while in home care, battling Life-Threatening Illnesses
$10,000.00
Families battling life-threatening illnesses live in a "cement mixer" environment. They usually are dependent on in-home care as their world revolves around the pressure of doctors appt's, surgeries, medicine, bills & family tensions. This weighs heavily on the patient & caregiver's well-being. Because these people are home-bound & isolated is PRECISELY why AWA exists to provide a completely stress-free week, away, at no cost. By removing stress, a "Respite Week" that provides rest, renewal of heart, mind & body, can exponentially increase the odds for the patient to win their battle.
VisionCorps
Enhancing Independence for People who are Blind
$15,000.00
People with vision loss often struggle with feelings of isolation. The Covid-19 pandemic forced VisionCorps to consider new ways (traditional in-person support groups had to be paused) to assist in lessening feelings of isolation. The result was virtual/telephone groups, which gave the opportunity to increase the number of groups. This was possible through technology. Further training in accessible technology will both increase independence among clients, and also enhance programming provided by VisionCorps. We look to continue expanding these programs to best serve our clients.
InVision
Human Services Honoring hopes and dreams, we build lives of independence for people with intellectual disabilities.
$20,000.00
We create meaningful lives with eight people who experience intellectual and developmental disabilities in Lancaster County, providing opportunities for them to build and experience lives filled with independence and purpose. While the government provides funding for their basic needs, it does not provide support for the safety and security the people we support need in their own homes; in-depth customized employment support for those who want to work; authentically inclusive community activities; or customized behavioral health services. The funds requested will support their lives.
Hospice & Community Care
Home Hospice Care
$30,000.00
Hospice Care is medical, emotional and spiritual support for people coping with serious illness and focuses on comfort for those who have weeks or months rather than years to live. Home Hospice Care enables patients to receive care at home, where most people prefer to be. Services include medical and nursing care, emotional and spiritual support, and provides quality of care at end of life at a greatly reduced cost as compared to hospitalization. Funds would be used to offset unreimbursed costs of care for patients who do not have Medicare, insurance or other financial resources.
Human Relations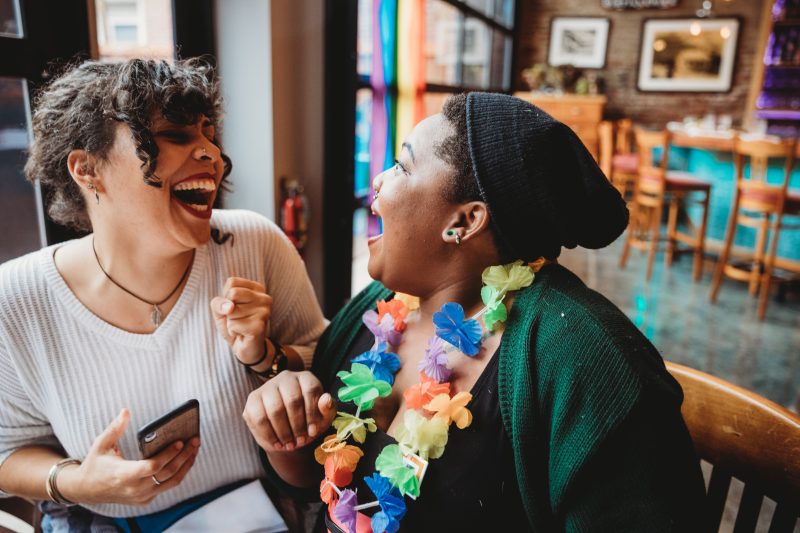 These projects support programs that fight hate and bigotry while seeking social justice for the most vulnerable members of Lancaster County, through internships, scholarships, workshops, and education.
Human Relations (Click to Expand)
WITF
Toward Racial Justice
$10,000.00
WITF's Toward Racial Justice digital series, which airs on YouTube live, confronts systemic racism and injustices and how they affect Central Pennsylvanians. WITF partners with leaders and experts in diversity, equity and inclusion and fields specific to each topic to guide productive dialogue. These conversations provide a place to ask questions about institutional racism, mental health, housing discrimination, education disparities, environmental and juvenile justice, and more. WITF seeks to package the audio from the livestream for radio broadcast on WITF 89.5 Harrisburg & 99.3 Lancaster.
Music For Everyone
Music for Everyone's Songs for Justice
$7,500.00
MFE's Songs for Justice is a convergence of music, art, spoken word, history, and educational opportunities into a series of 45rpm vinyl records that include inspiring and educational information and resources to stimulate dialogue and ultimately healing and change. These records will be released periodically over the course of the next two years, on significant historical dates in the struggle for civil and human rights. Each record will feature local various leaders, events and narratives around an array of civil and human rights.
Lancaster LGBTQ+ Coalition
LGBTQ+ Health Consortium
$15,000.00
In partnership with Dr. Sharee Livingston (UPMC/Patients R Waiting), Union Community Care, and Planned Parenthood Keystone, we will launch the first Lancaster LGBTQ+ Health Consortium. The consortium will connect health specialists and provide scholarships for medical interns to engage in LGBTQ+ health research and nuanced training. We will also vet practitioners and organizations with three tier approach to ensure and elevate access to truly dignified and accessible healthcare for all intersections of the LGBTQ+ Community.
Bethany Christian Services of Central PA
Community Navigation Services for Newcomers
$15,000.00
In partnership with community organizations, Bethany will provide Navigation Services to 50 newcomers over a 90-day period each, in order to remove barriers to provision of needs, ensuring all resources are successfully and fully accessed to meet critical needs. Bethany ensures racial and socio-economic equity in access to support for newcomers. Navigation Services provide interpretation while helping refugees and immigrants navigate through various systems including healthcare, housing, education, and immigration. A case manager will facilitate applying for and accessing assistance benefits.
The Mix
Southeast Student Media Center
$15,000.00
The Southeast Student Media Center (SSMC) at The Mix is a collaboration with Advantage Lancaster and Project Activate, for students, 9 -17 years of age. This project will host a series of learning-based workshops featuring local/regional media journalists, photographers, authors, and poets of color. The interactive workshops will offer students of color an enriching experience with professionals who look like them and have a shared passion for the arts and social justice.
Lancaster Family YMCA
The New American Welcome Center
$10,000.00
Funds will be used to implement the Lancaster Family YMCA's New American Welcome Center in Lancaster to empower newcomers to thrive in their new homes. The program staff will walk alongside new arrivals to the country in Lancaster by connecting them with vital local resources, building bridges between diverse populations and current residents, and offering direct assitance, such as culturally sensitive food distributions. The New American Welcome Center has been operating with the YMCA of York and York County since 2018 and is expanding its services to Lancaster with the Lancaster Family YMCA.
Human Services Support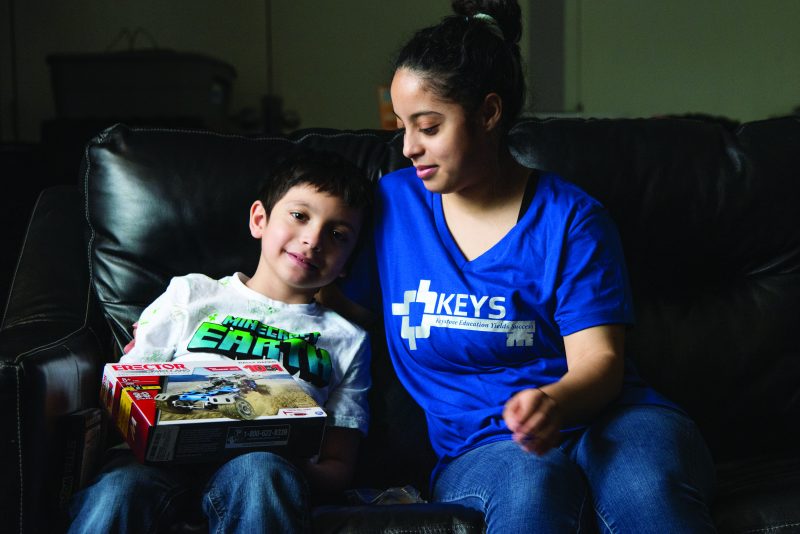 These programs focus on human service support that provide a direct benefit to clients, such as housing needs and home modifications, utilities, home care assistance, and food access.
Human Services Support (Click to Expand)
Elizabethtown Community Housing & Outreach Services
ECHOS Client Advocacy Services
$18,600.00
Funds will support ECHOS Client Advocacy services among four essential programs: Emergency Winter Shelter, Enrichment Center, Permanent Supportive Housing, & Prevention/Diversion. This support ensures the continuation of housing & human services in the northwest region of the county, providing vulnerable neighbors with supports and skills needed for stability. Staff utilize solutions-focused best practices to offer individualized care within Client Advocacy services including, but not limited to, counseling, goal planning, financial support, housing navigation, budgeting, & skill building.
The Factory Ministries
Triage Track
$10,394.66
At The Factory Ministries, our Advocates provide a relational environment where under-resourced adults find hope and help as they navigate poverty-related issues; this case management is offered through a Track framework. The Triage Track offers comprehensive care, resources, and triage mapping to individuals experiencing crises. It is the most urgent, time intensive track offered and is best suited for those experiencing homelessness, at risk of eviction, food insecure, or newly experiencing situational poverty. For many, this is where their journey with us begins.
UDS
Home Modifications for Low Income Individuals with Disabilities
$18,600.00
UDS is raising funds to purchase and install 7 stair lifts for our low income clients with disabilities who do not qualify for state or federal assistance programs. These individuals are living on a fixed income which is not conducive to handle this additional expense. We currently have 19 individuals in Lancaster County who expressed interest in a stair lift for their 2 story homes. The grant funds would provide nearly half of these individuals with a stair lift so they can enjoy the freedom of moving around their house independently.
DeafCAN!
Launching Deaf Bhutanese in Growing Relocated Community in Lancaster/ Central PA
$10,000.00
S. Central PA/Lancaster Cty has a Bhutanese Refugee community with an unprecedented high number (65 and growing) who are Deaf/Hard of Hearing. Most only understand Nepali Sign Language, are isolated, unable to access healthcare, human services, education, and employment. The result is poor health, few economic opportunities and high poverty. Cultural differences, discrimination, and Covid-19 yield further isolation. This project provides the only critical language access in the region with weekly classes in American Sign Language/English, and daily case supports for their many challenges.
Landis HCBS
Healthy Homes
$18,600.00
Healthy Homes will facilitate the installation of first floor half-bathrooms for elderly homeowners of low & moderate income in southeast Lancaster City. By improving accessibility this project will enable residents who cannot afford to move to alternate living quarters to safely remain in their home and neighborhood. Residents will receive an aging-in-place safety assessment with referrals to other supports and an additional quality of life project required or desired by the resident. This is a collaboration between Elm Street Program of SACA Development Corp and Age-Friendly Lancaster City.
Off The Streets Now Lancaster PA Chapter
Helping Families Out Of Homelessness
$12,750.00
Off The Streets Lancaster, has assisted over 3,128 persons off the streets & out of shelters since 2013. This entire grant will be used to help pay security deposits to stabilize 15 families who have the income to pay rent, and who are referred by local agencies. We will provide donated basic furnishings as needed, and create a much needed fund to purchase at least six crib sets (crib, mattress, waterproof pad, 2 sheets) as needed, so infants have a safe place to sleep. Identifying non-recalled used cribs is very difficult. Accepting older cribs is risky given liability and safety concerns.