Deborah, Nelson JR. & Karen Polite
"I believe that people will continue to say that Nelson Polite influenced them." ~Karen Polite
When you mention the name "Mr. Polite" in Lancaster you receive a smile. "Our dad was here to serve and was a man of action," his daughter, Deborah, explains.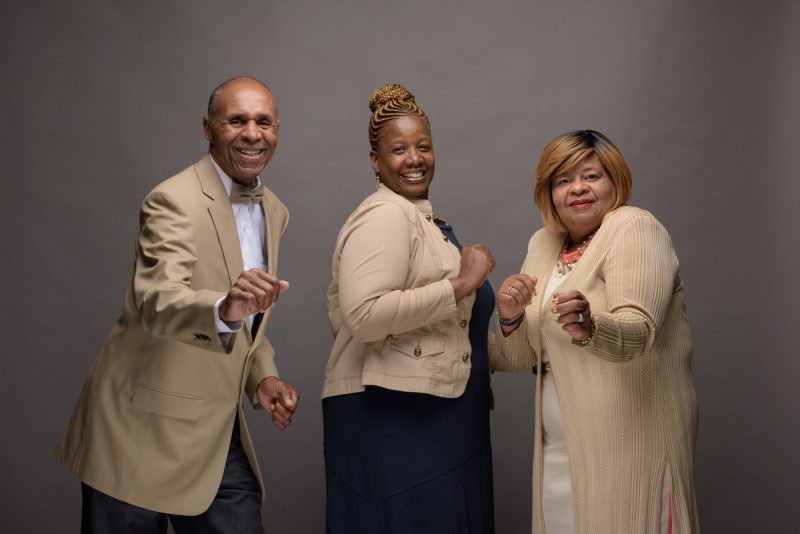 After nearly a century in Lancaster, Mr. Polite's influence swept wide across the community from launching the first African American Boy Scout troop, to creating the city's vibrant Drum & Bugle Corps, to his service to Bethel AME Church, and a seat on Lancaster City Council. "His own experience as a Boy Scout was significant," Nelson Jr. reflects. "It built integrity that he carried throughout his life." His daughter-in-law Karen continues, "He was the voice for African Americans [in Lancaster]," she says. "He was our elder statesman."
Together with his wife, Jean Polite, the couple set deep roots in their family home on North Street and kept an open door for conversations on the porch or shared moments around the kitchen table. "One of my mother's favorite sayings to us was "don't forget the bridge that carried you across." Deborah says, believing that their job "is to reach back and help [those coming behind]." Today, the Polite family works through Forever Lancaster to keep Mr. Polite's vibrant impact alive. They focus on values that are a priority in their family: mentorship, integrity, civic duty, and family. "Dad taught us that community is your family," Deborah declares. "It is evolving and everlasting, and his legacy can live within it."
"I believe that he planted seeds [here]," Karen reflects. "I believe that people will continue to say that Nelson Polite influenced them."

Join the Forever Lancaster Movement
What are your passions, hopes, or ideas for your community? The Lancaster County Community Foundation is committed to helping to realize your vision for this extraordinary place we call home. Click below to get in touch and we can begin turning your ideas into action, and your passion into legacy.

See more stories of Forever Lancaster
Whether it's honoring the legacy of a beloved father, or a commitment to improving our County's environment today and tomorrow, those who have joined the Forever Lancaster movement share one thing in common: they all have a passion, an influence, or a reason why they've decided to invest in their community's future.