A community-wide celebration of giving
In one extraordinary day each year, for 24 hours, our community is transformed into a community-wide celebration of generosity that supports more than 500 community benefit organizations serving our region. In just 9 days of giving, the Extraordinary Give has raised more than $60 million for more than 500 organizations, and engaged more than 40,000 donors across Lancaster County.
The Community Foundation is committed to helping you make a difference and strengthening our local community benefit sector. The Extraordinary Give is a special way to bring these two goals together; a powerful day to show support to our local community and a way to give a little extra to those who need it most.
Thanks to the creativity and generosity of our community, in 2020, we were able to raise more than $13.4 million dollars and engage more than 30,000 donors!
ExtraGive 2020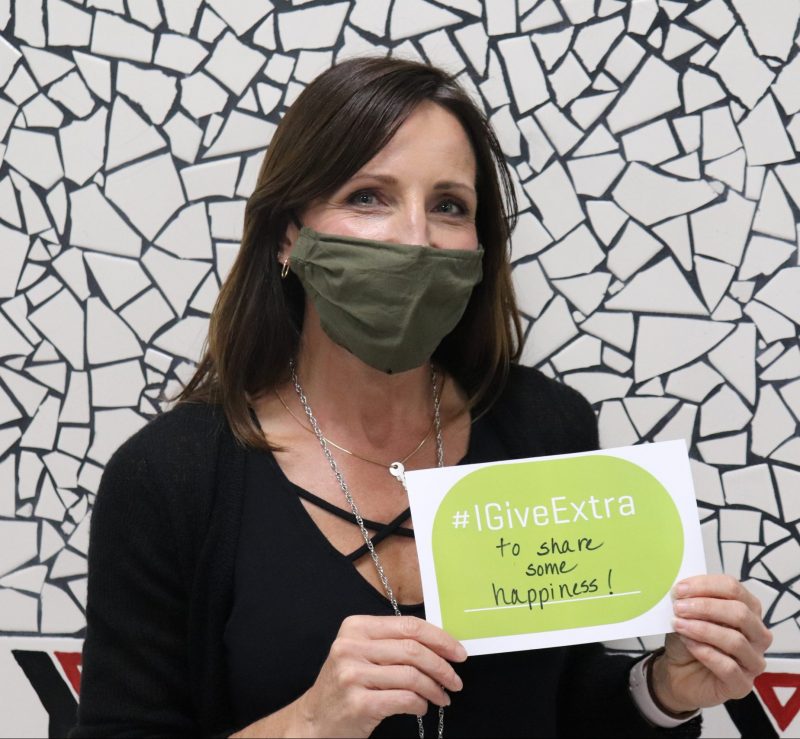 The pandemic inspired us to reimagine what our ExtraGive 2020 celebration looked like. As part of our celebration, we created ExtraGive CAST, a digital experience designed to offer a safe and socially distant way for the community to enjoy the 2020 Extraordinary Give from the comfort of their home! We made a call to the community to help us build this digital experience and to tell us why they give extra.
You delivered, and we were able to have an extraordinary celebration! CAST featured updates from the ExtraGive team across the community, live prize drawings, messages from participating organizations, art, music, poetry, and community-created content.
Thanks to the creativity and generosity of our community we were able to raise more than $13.4 million dollars and engage more than 30,000 donors!
Watch ExtraGive CAST Highlights
A Peek Into Extra Give 2021
EXTRAGIVE FEST, OUTSIDE AT PENN SQUARE. NOVEMBER 19, 6 PM – 12 MIDNIGHT. FREE, OPEN TO PUBLIC
New this year, the Community Foundation will host ExtraGive Fest outside in Penn Square, Lancaster to celebrate the final hours of community giving. East King Street will be closed from Penn Square to Duke Street for the festivities. Extra Give Fest will feature live music, a beer garden hosted by Spring House Brewing, a fully lighted Griest Building, and photo opportunities. Local eateries Blazin'Js, Subway, New Holland Coffee Co, and Tellus 360 will all be open until midnight.
The block-party-style event is free and open to the public. Fully vaccinated guests are welcome and others are invited to wear masks. The event is designed by local events experts Shumaker PDT with support from ATOMIC. In addition to the live entertainment, ExtraGive Fest will serve as the central hub for the Extraordinary Give, featuring screens that will actively display the running dollar total, social media content uploaded by people using #ExtraGive, social media stations for photo-ops, and giving tech support stations for attendees as they donate throughout the evening.
GRIEST BUILDING LIGHT SHOW
The City of Lancaster will again be aglow with a 14-story light show as the Griest Building in Penn Square comes to light with changing colors and patterns. In partnership with Shumaker PDT and the support of Ecklin Development, the Griest Building adds a vivid experience and acts as a glowing symbol of the community's generosity from 5 pm – 12 midnight during the Extraordinary Give.
NONDISCRIMINATION POLICY
New this year, participating Extra Give organizations can voluntarily feature their nondiscrimination policy as part of their ExtraGive profile page. This gives organizations the chance to share more about how they approach their work. At the same time, it gives donors an opportunity to learn more about the organizations they support and understand more deeply about the policies that guide their approach.

PURSUIT OF EQUITY PRIZE
In partnership with the Steinman Foundation, this year organizations can choose to apply for the new "Pursuit of Equity Prize." This prize seeks to celebrate and encourage organizations actively pursuing equitable practices within their organization. Participation is voluntary, and organizations that are programmatically and operationally moving towards more equitable practices are encouraged to apply. Ten winners will be randomly selected from qualified submissions and announced throughout the Extra Give on November 19.