CBO COVID-19 Resource Center
As the COVID-19 crisis continues to unfold at a dizzying pace, we know that keeping up with daily business, let alone seeking out information and support is challenging. On this page, we will gather some of the most streamlined and relevant information and resources for Lancaster's Community Benefit Sector. The work we are all doing to support each other today will strengthen us for tomorrow. Together, we'll weather this unprecedented situation!
Community Foundation Funding and Resources
The Community Foundation is working closely with the CBO sector to support both the needs of residents as well as the sustainability of our County's extraordinary organizations. This can, and will, look many different ways as the crisis continues to evolve and unfold throughout the community.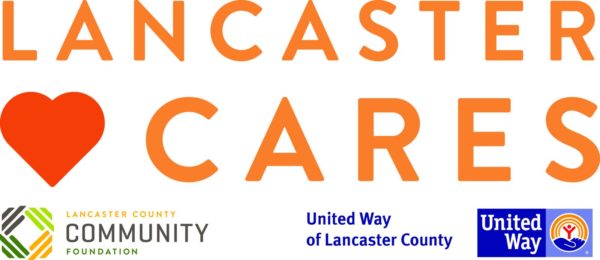 Grant application for rapid response dollars:
In the immediate term, the Community Foundation is partnering with the United Way of Lancaster County on the creation of the Lancaster Cares COVID-19 Response Fund. Lancaster Cares is designed to provide essential support for Lancaster's Families during the epidemic and economic fallout by supporting access to food, housing, and rapid response dollars to address emerging issues.
The application for rapid response funds via Lancaster Cares to support emerging needs is now available. Grants are available from $1,000 – $10,000 and will be distributed weekly.

2021 Grant Programs:
Rooted in our organizational philosophy and values, the Community Foundation remains committed to cultivating a culture of equitable and inclusive opportunities in Lancaster County and we hope to partner with you. Grant opportunities for 2021 will be announced in March.
SAVE THE DATE: MARCH 3, 3 PM FOR OUR 2021 GRANT OPPORTUNITY SESSION
Community Resources
A listing of local and national resources about general COVID-19 response for organizations:
CARES Act Resources
On March 27 The Coronavirus Aid, Relief, and Economic Security (C.A.R.E.S.) Act became the third piece of legislation enacted in response to the COVID-19 outbreak. S. 748, The C.A.R.E.S. Act, provides significant funding for businesses, hospitals, schools, and social support programs, among many other things.
We are compiling a list of resources, local and national, for CBOs to potentially access this funding to support their work.
Webinars
The Pennsylvania Association of Nonprofit Organizations (PANO) is providing free webinars about the CARES act:
Q&A About S. 748: The C.A.R.E.S. Act
Nuts and Bolts: Applying for Loans Available through the CARES Act
Applying for CARES Funds
Local and national resources explaining how to apply for CARES funding:
COVID-19 Cultural and Museum Preservation Grant Program
The COVID-19 Cultural and Museum Preservation Grant Program provides grants to cultural organizations and museums that experienced a loss of revenue from the closure by the proclamation of disaster emergency by the Governor on March 6, 2020 published at 50 PA.B. 1644 (March 21, 2020), and any renewal of the state of disaster emergency.
Nonprofit Quarterly: How Nonprofits Can Utilize the New Federal Laws Dealing with COVID-19
Read More
Independent Sector: CARES Act: How to Apply for Nonprofit Relief Funds
Read More
Council on Foundations: CARES Act Benefits for Tax Exempt Organizations
Read More
National Council of Nonprofits: Types of CARES Loans Available
Read More
RKL: How to Federal Coronavirus Relief Laws Help Nonprofits?
Read More