Cultivating Equity and Inclusion
The next, right, big swing for Lancaster County

How might we cultivate a culture of equitable and inclusive opportunities for Lancaster County?

This is a big question. And we want to work with you to find solutions.
---
Here's what we know: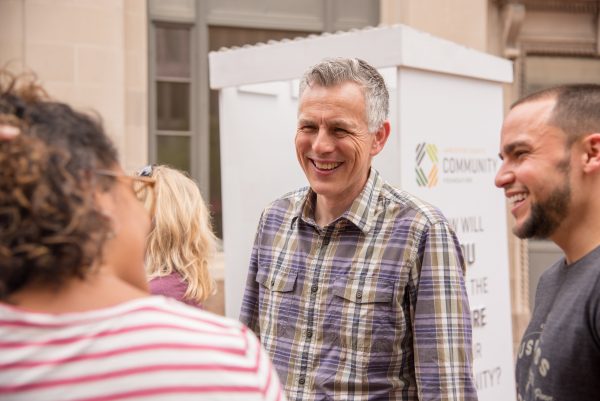 People want to get involved in their community
Through our approach, we've learned time and again that ideas that excite and inspire can gain momentum. From the Extraordinary Give, to the Great Social Enterprise Pitch, to our community leadership, we've seen extraordinary things happen when we build platforms that encourage connection and inspire creativity.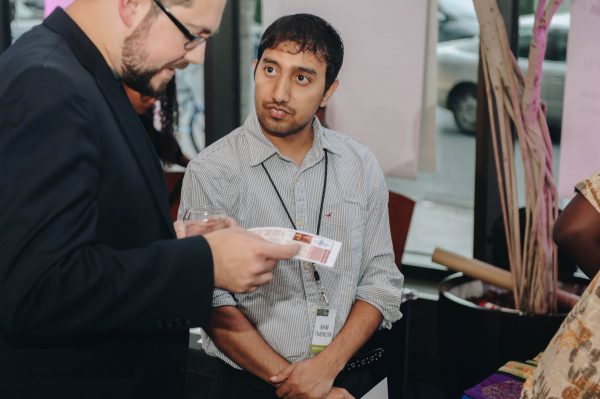 these ideas require champions for inclusion
Beyond just Lancaster County, we've seen national trends present us with new ways to expand and unify community purpose, and that for these inspiring ideas to take root they require champions for inclusivity so our community can be extraordinary for all.
We believe businesses and individuals can help build this connection
Beginning this year, the Community Foundation is proud to announce its new impact strategy, Activa

te and Amplify: a way to leverage more community resources than ever before to help build on the extraordinary momentum Lancaster County has generated to cultivate a culture of equitable and inclusive opportunities. We'll be partnering with Community Benefit Organizations (CBOs), individuals, businesses, and more to make this happen.

Here's how it works:
By harnessing the power of individual ideas and the energy of the business sector, we believe our community can help amplify the extraordinary work being done by organizations across our community to create equitable and inclusive opportunities.
An evolving approach
Cultivating a culture of equity and inclusion in Lancaster County will look a lot of different ways in the coming months and years. In 2019, this will primarily take the form of pilots and explorations: trying out your ideas, seeing if they gain momentum, and scaling them up. We know that culture shift is a marathon, not a sprint, and issues of equity and inclusion are some of the most challenging topics to hold space for meaningful conversation, let alone create sustainable change. But we also know that Lancaster is like no other place in the country, and our cross-sector, steadfast commitment to our values sets us apart, and gives us a vital opportunity.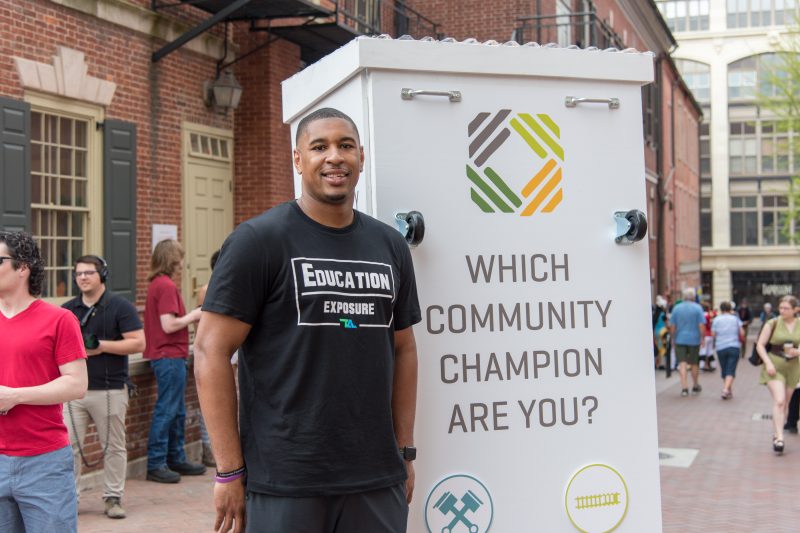 Through all we've learned since beginning this work, we know that while this is a big swing, the answer isn't far. It's right in our own backyard. It's with you.

We're looking forward to learning and moving forward together with you with what's next. With your help, Activate and Amplify will engage CBOs, individuals, and businesses together to break down silos, unite our shared future, and transform our community in new and extraordinary ways.