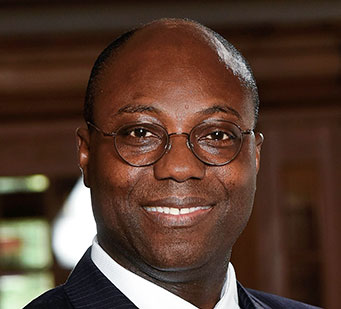 Dr. Daniel A.
Wubah
President, Millersville University
Dr. Daniel A. Wubah is the 15th President of Millersville University and began his service in July 2018. He came to Millersville with a distinguished record of service as a senior-level administrator at Washington and Lee University, Virginia Tech, University of Florida, and James Madison. He has been a dedicated professor, mentor, and scholar in the fields of microbiology and botany for over three decades.
In addition to his roles on campus, Dr. Wubah is very active in the community and beyond. In addition to the Lancaster County Community Foundation Board, he serves the board of the Lancaster Chamber of Commerce and Industry, and is a member of several committees in professional organizations and national advisory boards.
Dr. Wubah received a Bachelor of Science from the University of Cape Coast in Ghana, a Master of Science from the University of Akron, and a Ph.D. from the University of Georgia. He and his wife, Dr. Judith Wubah, have two children and two grandchildren.