SAM BRESSI
President & CEO
TRACY CUTLER
Executive Vice President
WAYNE GROFF
VP Finance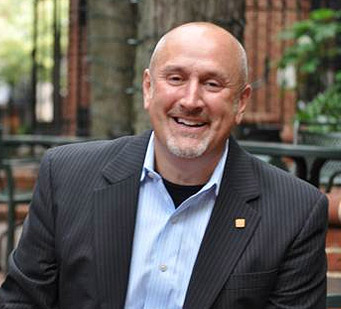 SAM BRESSI
President & CEO
In his role as President and CEO, Sam is a driving force behind the strategic focus and daily work of the Community Foundation. Sam brings 25 years of executive level leadership and management experience, and a personal understanding of what it takes to run a high-impact community benefit organization. His passion and commitment to creating a brighter future help Sam see the possibilities of what Lancaster County can be. A 4x marathoner, former lead guitarist and aspiring professional golfer, Sam also adores his wife Linda, his son Justin, daughter Hannah, son-in-law Stephen, and two golden retrievers, Norton and Manny.
A Lancaster County favorite: A First Friday stroll, including a stop in Steinman Park, a beer at Tellus 360, and a seat on the deck at Annie Bailey's.
TRACY CUTLER
Executive Vice President
Tracy's passion for local and the desire to bring voice to a cause led her to the Community Foundation. Her role as a founder of the publication Fig® and private sector work in communications for business, education and the arts have cultivated her respect for entrepreneurial energy and the power of community-building. Having lived on the West Coast and in Europe, Tracy and her husband Andy have been delighted to make a life in Lancaster with their two children Ben and Anna. Her interests sweep from museum-hopping and adventure travel to snow skiing and wine-tasting.
A Lancaster County favorite: The spirit of Central Market, her local CSA, and the endless ideas of local creatives.
WAYNE GROFF
VP Finance
Wayne Groff, CPA, joined the Community Foundation team with more than a decade of experience as an audit manager specializing in community benefit organizations, and a passion for Lancaster County. Wayne enjoys delivering superior customer service while working with our endowed assets and fundholders. Wayne is a Lancaster County native who grew up in Willow Street, graduated summa cum laude from Messiah College, and enjoys vacationing in Cape May and Rehoboth Beach. Wayne loves Christmas, gardening, and playing ultimate Frisbee.
A Lancaster County favorite: Eating dinner downtown and then catching a show at the Fulton Theatre.
FRAN RODRIGUEZ
Program Officer
DAVE KOSER
Program Director
FRAN RODRIGUEZ
Program Officer
Fran joined the Community Foundation team in 2014 as the lead of our Ah-Ha Seed Fund grantmaking, scholarship program, volunteer recruitment and to work with the Extraordinary Give. Fran came to us with an extensive background in community building, including being a founder of the Latino Empowerment Project and Lancaster Adelante Education Committee. Fran has spent the past 10 years working with and advocating on behalf of Latino-driven issues within Lancaster County and Pennsylvania. She has worked in the areas of public education, state government and the legal community.
A Lancaster County favorite: Central Market!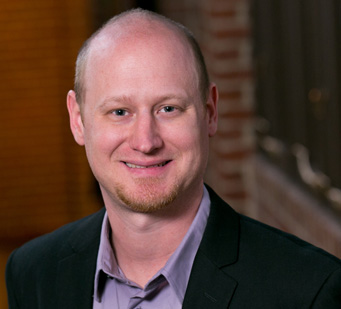 DAVE KOSER
Program Director
Born and raised in Lancaster County, Dave plays an integral role in granting more than $2 million to the Lancaster community every year. In particular, he manages several of the organization's competitive grant making processes, working closely with applicants and community volunteers who review grant proposals. Dave graduated summa cum laude from the University of Pittsburgh in 2005, where he majored in history and political science. His hobbies include home remodeling, playing guitar, outdoor adventures, and most importantly, spending time with his wife Elizabeth and his sons Ben and Owen.
A Lancaster County favorite: A night of baseball at the Barnstormers, always hopeful to catch his first foul ball.
ASHLINN MASLAND-SARANI
Program Officer
TERRIE KREIS
Office Manager
KIM SHORTER
VP Operations & Donor Support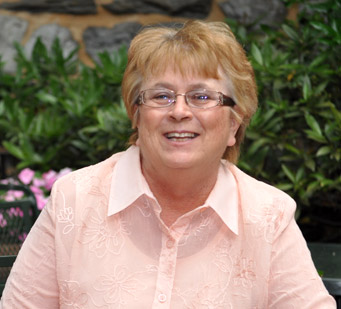 TERRIE KREIS
Office Manager
The first person you see or speak to when visiting the Community Foundation, Terrie thrives on interacting with community members and providing excellent customer service. With a history in methods and procedures, forms design and her own typesetting business, she took time off to raise her three terrific kids, Amanda, Karen and Charlie. With her return to the business sector, Terrie now has her hands full keeping the Community Foundation office running smoothly. Terrie enjoys learning something new every day.
A Lancaster County favorite: The numerous persons I get to meet and know through my position with the Community Foundation – so, of course, The Community Foundation!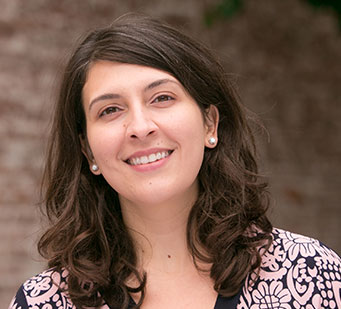 ASHLINN MASLAND-SARANI
Program Officer
Ashlinn Masland-Sarani comes to the Lancaster County Community Foundation following several years in statewide non-profit leadership in Pennsylvania. With a diverse background in policy, communications, and development, her favorite part of work is welcoming others and building relationships. Ashlinn is excited to get to know and serve Lancaster's diverse community. She received her master's from American University and Wesley Theological Seminary in Washington, DC and her bachelor's from Hendrix College in Conway, AR. Ashlinn has lived several places in and outside the United States, and she now loves calling Lancaster home along with her husband Joshua, their two young children Eleanor and Caspian, and their family dog Obsidian. She loves traveling with her lively family, particularly to discover local eats and hiking spots.
A Lancaster County favorite: The many local farms (with fruit picking!) and Buchanan dog park.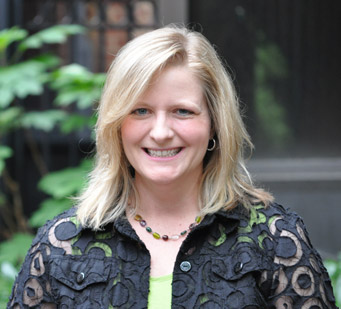 KIM SHORTER
VP Operations & Donor Support
Kim is responsible for endowment fund development, donor services and education, and consulting with community benefit organizations in developing their endowment building strategies. She has a passion for customer service and has extensive experience providing effective leadership in both the for-profit and nonprofit arenas in business operations, technology, and development. Kim is proudest of the work she has done with her husband, Scott, in his ongoing recovery and triumphs following a massive brain aneurysm. Their dachshund, Jackson, graciously allows Kim and Scott to share his home.
A Lancaster County favorite: Oregon Dairy shopping trips, visits to the Railroad Museum, and McCleary's Pub.
Jordan Zimmerman
Controller
Aaron Spangler
Communications Manager
JESSICA MAILHOT
Director of Forever Lancaster